This week in Daily Giving, we continue making two seed grants every day to social change visionaries around the world. Please join us as a member of our Daily Giving Community, or simply create your own giving practice- it will truly enrich your life!
Here are the extraordinary people and projects that we are honored to support this week.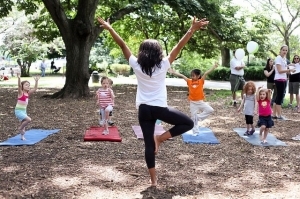 Yoga for All in New York:: Nicole Cardoza has been a volunteer yoga teacher in New York City public schools for the past four years. Nicole reflects that most of the kids she's taught have few safe spaces to play and schools lack the funding to provide quality physical activity for students. Yoga Foster is Nicole's nonprofit initiative that brings free kids' yoga programs to schools and community centers. Classes blend yoga poses and breathing with storytelling and problem-solving to help get kids fit, inspired, and more creative. As part of the, program, they provide all the yoga mats and other resources needed to support yoga initiatives, training for teachers and other staff. Since their launch just a year and a half ago, their dedicated volunteers have already worked with over a dozen organizations and over 450 students.
Reforesting Uganda: Kenneth Ivory, a Peace Corps volunteer, is working with the Usuk Secondary School to reforest the area around the school. Kenneth's local counterpart explained that years ago, the area was heavily forested but, as with much of the region, trees have been cleared to fuel inefficient cooking methods, and create building materials. Kenneth's is now working alongside students to reforest the area around the school with nutritious fruit trees, and in the process, plant the seeds of environmental consciousness in the next generation.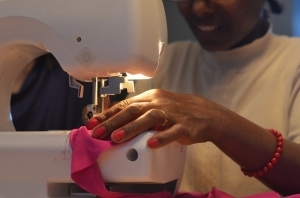 Sewing it Forward in New York: A graduate of the Fashion Institute of Technology, Katie Martinez is using her skills for good. Through her New York-based company, Elegantees, Katie partnered with a local nonprofit organization as they seek to rehabilitate victims of sex trafficking. By equipping women with all the necessary training as well their very own home-based sewing machines, Katie employs the women as contractors, at twice the pay of the average sewing job, to assemble products for Elegantees. Through one of our Pay-it-Forward loans, Katie will purchase machines and equipment for several women to get started. "
Dancing is for Everyone in Slovenia: Monika Požek has been a dancer for most of her life. After working with differently-abled dancers in Argentina, she saw the unique opportunities for movement and expression that wheelchairs provide. Unfortunately, she also recognized that there are many people interested in dance and movement who are excluded from classes and performance. In a continuing effort to promote dance and artistic expression to everyone regardless of their abilities, Monika is organizing MeetShareDance, an international mixed ability festival in Ljubljana, Slovenia. By creating the festival, she hopes to establish a strong dance network with possible future collaborations, international exchanges, as well as to engage the local community and to show that being different enriches society.
Barbershop Shakespeare in North Carolina: When Mark Williams realized that the youth in his neighborhood averaged two to three hours a week in their local barbershop, and saw an opportunity to promote the study of classic literature through his program, Shakespeare in a Chair. Working with a Literature professor from a local college, Mark is creating a youth literacy program utilizing the unique learning venue of a local community barbershop in order to teach Shakespeare's works. Embracing the casual, multigenerational ambience of the local barbershop, he hopes that exposure to classic literature will be a positive influence in the lives of a younger generation.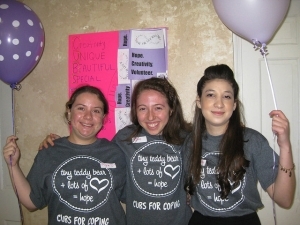 Hospital Kindness in New York: Nicole Javorsky knows the difference a teddy bear can make. At the age of 14, Nicole was hospitalized for anorexia, an experience she describes as "hard, stressful and lonely." Family and friends showed their support by bringing her stuffed animals, and after leaving the hospital, Nicole decided to pay these gifts forward. Today, she runs Cubs for Coping, a volunteer organization that brings people together to make stuffed animals for those in need of something to hold onto during a hospital stay. The events organized by Cubs for Coping give volunteers an opportunity to get creative and design their own teddy bears, which are then donated to people in hospitals to let them know that they aren't alone.
Hip Hop-Based Counseling in Los Angeles: A counselor and therapist, Jeff Walker is using his background in hip-hop to help youth counselors and their "at risk" clients communicate more effectively. Rhymecology uses the power of hip-hop lyrics and culture to help "at-risk" youth express and discover themselves. In creating replicable guides for fellow mental health professionals, Jeff is hoping to open a dialogue and support his colleagues in connecting with and understanding their clients.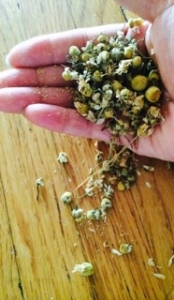 Eco Beauty for Women of Color in New York: Monica Brown was hooked from the moment she first started using environmentally-friendly and non-toxic beauty products. Yet Monica found that the eco- beauty market was leaving women of color largely out of the picture. To help make eco-friendly cosmetics more accessible to women of color, she started her own line of custom tailored cosmetics, Lavender and Neroli. "[Women of color] are not a part of the conversation around chemicals being linked to cancer and other autoimmune deficiencies, nor are we marketed to by the largely white wealthy women's movement that is trailblazing green beauty," Monica says. Lavender and Neroli aims to change this trend by educating women of color about eco-friendly cosmetics, and tailoring affordable subscription boxes of beauty products to suit each person's individual skin and body needs.
Animal Kindness in Malawi: Christopher Zambira is a social studies teacher at the Mkomachi Community Secondary School in Malawi. He started an Animal Kindness Club to educate his students about animal welfare. "My passion for animal welfare is derived from the fact that most Malawian societies do not value animal welfare as an important aspect, thus a lot of animals go through various sufferings and torture without any humane treatment," he said. "As a teacher, I thought I could do something by providing a participatory and sustainable humane education project that stimulates students understanding of animal welfare issues in a way that aid their learning of the society." Christopher's club swelled to 50 members after he spoke about his passion for animals and sustainability at a school assembly. He now wants to replicate his success at nine other schools.
Abandoned Animals in Greece: After living in the US for several years, veterinary technician Anna Florentis returned to her home on Patmos Island, Greece, and found that the problem of animal abandonment and cruelty had taken a turn for the worse in the wake of the country's economic crisis. Along with a team of other animal lovers, Anna created the Mondo Cane Animal Welfare Society to give temporary shelter to abandoned and stray animals living on the streets of Greece, and help them find forever homes. The Mondo Cane Animal Welfare Society has found homes for more than 70 dogs in the past year and a half, and Anna is looking to inspire more community involvement and education around responsible animal guardianship.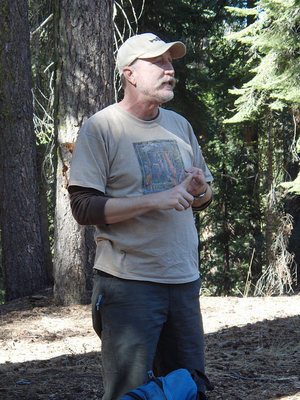 Creation Care in California: Todd Slinde has thirty years of experience in horticulture and sustainability. As an ordained Elder with the First Presbyterian church in Visalia, CA, Todd felt that he was in a unique position to bridge the gap between faith and non-faith communities in order to promote environmental conservation and cooperative learning. Todd's program, Eagle's NEST, was designed to educate local churches in the importance of caring for God's creation, and mobilize participants to partner with local non-faith conservation groups in action, clean-up, and restoration projects. For example, Todd leads groups from the churches out to local preserves to do trail maintenance and remove non-native species of plants. "Building bridges of trust and common ground between faith and non-faith communities is rare these days. We are beginning to make a difference in that regard toward the greater good of our world and its environment."
A Place for Teens in Ontario, Canada: Canadian Social worker Ken Lori wants to provide teens in his town with a safe and fun place to relax, learn and have fun. He started his project, The Meeting House, to fill a gap he saw in the community. "I am starting this project because my home town, Windsor, Ontario is without a comprehensive, centrally-located Teen Recreation Center, unlike many smaller communities," Ken said. He is committed to providing extra curricular activities that allow local teens to flourish.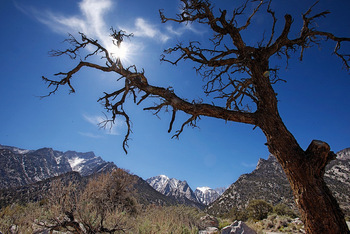 Walking for Water in California: The State of California is facing one of the worst droughts on record. Kate Bunney will be seeing the problem from the ground -- following waterways from Mono Lake, through Owens Valley and into Los Angeles on foot -- to bring people together over the issue of water. Planned for the Fall, Walking Water, will cover 350 miles and take about 40 days. The core group of 20 pilgrims will meet with youth, activists, scholars and other community members during key junctures along the way. Walking Water has already built relationships with various groups across the area and is looking to help launch sister projects, alongside completing the pilgrimage.
Icelandic Solutions: After the global economic crisis of 2008, Eileen Jerrett set to work on Blueberry Soup, a film that shares the lessons learned from the popular uprisings in Iceland. In fact, the People's movement in Iceland led to the rewriting of the Nation's Constitution. This year, Eileen is taking the film on tour to inspire college students across America to rethink the way they approach social change. The screenings will be free, followed by Q&A and have a forum for relating the themes in the film to local initiatives in each community. Blueberry Soup focuses on the power of social media and person to person connection to inspire social change, and is meant to be a catalyst for conversations that continue far beyond an initial screening.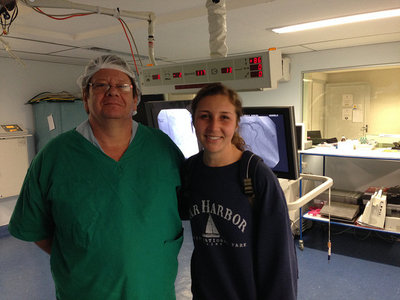 Upcycling for Health in Philadelphia: Abigail McGuckin isn't your typical high school junior. After a year of volunteering for local projects in Philadelphia, she founded SAVE (Sending Abroad Vascular Equipment), an organization dedicated to recycling expired, unused, surplus vascular devices, and delivering them to hospitals in other countries where people have limited access to advanced vascular care. Abigail is now partnering with a number of outpatient clinics and medical device producers to collect expired products, and deliver them abroad to hospitals where they can be re-sterilized and repurposed for safe use.
Congratulations to our grantees this week for their outstanding work to bring justice, peace, health and compassion to their communities. These are just a few examples of what a little seed money can do when put in the hands of someone with a vision and a plan to change the world.
Are you our next grantee? Please go to our website at www.thepollinationproject.org for funding guidelines and application.