This week in daily giving we were honored to provide funding that helps make life better for people around the world. From a culturally sensitive Ebola-eradication effort in Sierra Leone to a free/low-cost means of legal support for African Immigrants in Texas, our daily giving community at The Pollination Project is happy to announce the seven micro-grants we've made this week: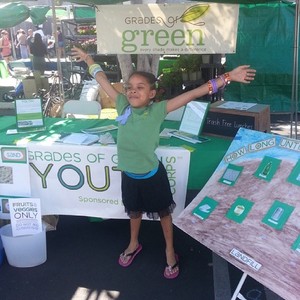 A 9-Year-Old Greens Her School in Los Angeles: Kirsten Chavis, a recipient of a Youth Environmental Grant, is a 9-year-old student at Lou Dantzler Preparatory Charter Elementary School in Los Angeles. Aside from her volunteer efforts at several local nonprofits, Kirsten recently organized the Lou Dantzler Youth Earth Club's third annual "GO GREEN" Resource and Recycling Earth Day Event on April 22, 2015. During the day the Youth Earth Club picked up trash from the schoolyard, educated over 1,000 kids with recycling and waste-reduction games, gave out over 500 books and 100 water- and energy-saving kits, and collected almost 1,500 pounds of clothes and shoes for people in need.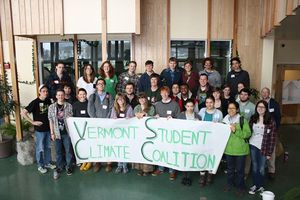 Coalition Building on Universities in Vermont: Francesca Hall and McKenzie St. Germain serve as co-chairs of the Vermont Student Climate Coalition, a multi-university student organization. Through their conferences and retreats, the Vermont Student Climate Coalition works to promote social and environmental justice by holding activist workshops for students from numerous campuses around the state. Students in attendance are empowered to return to their own campuses and employ the tools and skills they learn. Francesca and McKenzie have been awarded a Youth Environmental Grant to support their efforts in Vermont.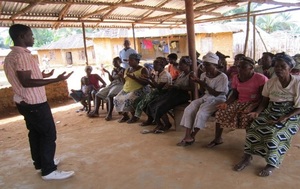 Ebola-Eradication Campaigns in Sierra Leone: The Community Alliance for Children and Youth Transformation (CACYT-SL) is a grassroots NGO in Sierra Leone working to create a culturally relevant media campaign that will help educate locals on the dangers of Ebola, as well as on disease-prevention techniques. Currently CACYT-SL members are holding meetings with local elders in order to educate them about government healthcare programs while collecting cultural information on belief systems and misconceptions that hamper disease-prevention efforts. The information collected will ultimately be used to create 30-second radio spots tailored to cultural beliefs in order to increase the effectiveness of Ebola prevention.
Activist Sanctuary in Cascadia, Washington: Trans and/or Women's Action Camp (TWAC) Cascadia is a welcoming and safe space in the state of Washington that's open to anyone who identifies as female, transgender, transsexual, queer, or gender-variant. TWAC seeks to provide a space for the genuine discussion of the experiences of women and gender-variant or trans people within activist and direct-action movements. Additionally, TWAC encourages mental and physical health by providing communal vegan meals and workshops that emphasize the cultivation of positive relationships with the surrounding world. This year's camp will be hosted in western Washington in August, offering eight days and seven nights of workshops and seminars.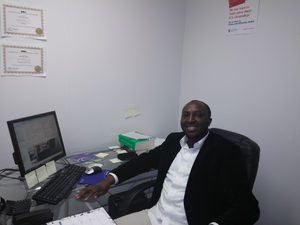 Legal Support for African Immigrants in Houston: Attorney Belamin Nkem is the founder of the African Law Center, Inc., a Houston nonprofit that provides support to impoverished African immigrants living in the United States. In particular, the African Law Center provides resources that aim to address the significant issues challenging African immigrants. They host a clinic that provides free or subsidized legal support on immigration and tax-resolution issues.
Nonviolence in the Netherlands: The Peace Academy is an educational initiative in nonviolence, grassroots organizing, and bottom-up processes provided through a collaboration between Eirene-NL and the Association for Active Nonviolence (SVAG) in the Netherlands. The academy's mission is to offer an approach to learning about domestic and foreign policy not typically taught in traditional university settings. The organization plans to run workshops in the field of nonviolence and peace for young, educated Dutch nationals and international university students at different universities across the Netherlands.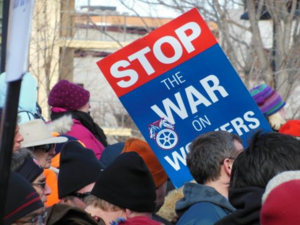 Workers' Rights in Rhinelander, Wisconsin: Bernie Knox and Jackie Cody (along with several colleagues) founded the Northern Wisconsin Center for Working People in Rhinelander, Wisconsin, in order to educate, empower, and mobilize employees experiencing workplace harassment, discrimination and unfair labor practices. The center provides individuals with information regarding their basic legal rights as workers and is in the process of circulating the "Wisconsin Workers' Rights Manual." Additionally, they are tracking trends in business' violations of workers' rights, as well as establishing a legal library filled with forms and publications to help people file workers'-rights-violation claims.
Want to be part of the joy of giving? Join our daily giving community or simply create your own giving practice. It will change your life!