Every day for the past two years, The Pollination Project has made seed grants to up and coming social change leaders around the world. We are happy to share the extraordinary people and projects that we are honored to support this week.
Healing Through Art in Argentina.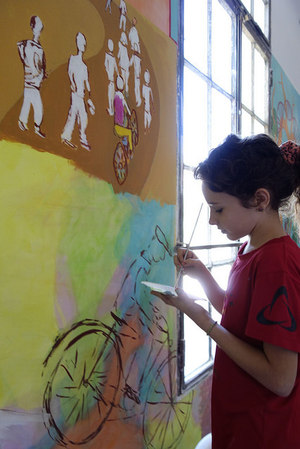 Artist, educator, and human rights activist Claudia Bernradi, works at the intersection of art and conflict. For 30 years, Claudia has participated in investigations of human rights violations, working with the Argentine Forensic Anthropology Team in Argentina, Buenos Aires. From this experience, she recognized that art could be used to articulate the communal memories of survivors of human rights atrocities. The Disappeared Are Appearing Mural Project was created by relatives of those who disappeared during the military dictatorship in Argentina. This mural project will be developed in the largest Ex-Clandestine Center of Detention and Extermination of Argentina, known as ESMA. "Families of the victims will converge in this space that once functioned as a place of horror, torture, and illegal assassination, to remember, preserve, and disseminate through art praxis, their personal histories of searching for the victims, their time of mourning, and the determination of hope," Claudia said.
Health Education in North Carolina. Dogwood Insight Center is a non-profit in western North Carolina founded by Dr. Graeme Potter as an adjunct to her medical practice. Dr. Potter is committed to providing integrative healthcare despite the limits of insurance. With many low income, Medicare and Medicaid patients, Dr. Potter recognizes the need to provide education and support that helps people take charge of their own healthcare. Emily Breedlove, who works with Dr. Potter, saw an opportunity to give back to the community through the Dogwood Insight Center's educational workshop series. Classes will be scheduled twice a month with presentations from alternative healthcare providers, gardening experts, nutritionists and cooks.
Organizing in Oakland.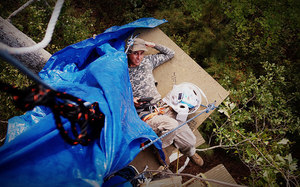 Since 1996, The Ruckus Society's climbing community has consisted of a network of organizers who provide training and expertise to a wide variety of organizations and communities in climbing-related, non-violent direct action, such as banner drops, aerial blockades and tree sits. Now organized as an all-volunteer "Climb Core," trainers located in Oakland, California, are organizing a gathering in order to discuss safety protocols, their role in the greater Ruckus action community, and their shared vision moving forward.
Turning Trash Into Treasure in Uganda. Ssekamanya Peter is helping to inspire a love of trash in Kampala, Uganda. For the past year, he has been collecting garbage to make briquettes and teaching people how to use them. In the area where this project is located, there are very few people who use clean energy. Instead, most people use charcoal and wood, which adds to the problem of forest depletion. Until recently, Kampala city has had no clear and standard waste disposal. Trash Love Briquettes promotes proper disposal of trash by focusing on transforming garbage into briquettes. Ssekamanya hopes to expand the project's scope with outreach, garbage collection, and more briquette production.
Folktales in Uganda.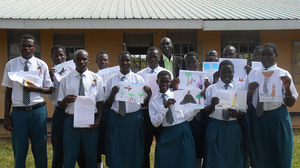 As a Peace Corps Volunteer working within the primary education sector in Ateso, Eastern Uganda, Samantha Sgourakes realized that a lack of culturally-relevant texts plagues most of the schools in the region. Schools in the region that do have books, only have books that contain themes, places and cultures that are unfamiliar to the Ateso students. If pupils do not see their culture, people, or values represented in an academic setting, they begin to question their self-worth. In response, she and another teacher are compiling traditional stories written by Ateso student-teachers and calling it the 'Ateso Folktales' project.
Environmental Education in Uganda. In the Bukomansimbi District of Uganda, environmental activist, Sylvia Namukasa founded a non-profit, community-based organization which works with schools and youth groups to promote environmental education and mitigate the impacts of climate change. Her program is teaching children to take care of nature and value natural resources. Sylvia and volunteers of the project will plant trees of peace, fruit trees, and nitrogen fixers such as mangoes, jack fruit, and avocado in schools.
Dancing in Arkansas.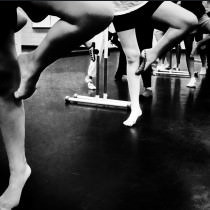 As the new dance teacher in Hot Springs, Arkansas, Amy Bramlett is working to build a program that teaches all students the historical, cultural, anatomic, cognitive, technical, and creative aspects of dance. Amy created the Hot Springs School District Dance Program Project for students from low-income and at-risk homes. "I feel very fortunate to have been able to study dance despite my family's low income, and believe that it is my life goal to bring all of my experiences and knowledge to the future generations because dance can mold them into respectful and responsible citizens of the community and world," Amy said.
Want to be part of the joy of giving? Join our Daily Giving Community, or simply create your own giving practice. It will change your life!