In our practice of daily giving this week, our team funded several projects that are focused on empowering school aged children across the globe. These grassroots leaders are people who saw a problem in their community and came up with a simple and positive way to address it. I hope their stories inspire you as much as they have inspired us.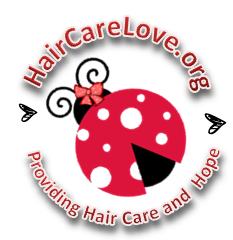 Haircare Love in Florida: Seleste Albury was starting a training to become an advocate in the Florida Guardian Ad Litem program but was derailed. At the orientation, she learned that many of the abandoned, neglected and abused girls who come into the program come with few if any possessions and no personal haircare or grooming products.  Seleste was immediately compelled to start HairCareLove, an organization that provides hair products to young women displaced from their homes. Seleste, who is also happens to be Ms. Palm Beach County 2014, points out, "Hair is not everything, but it is a part of a young child's identity, it ties into how people perceive them and how they perceive themselves. We want to build their self-esteem and give them the opportunity to put their best face forward when facing their conflicts." Her program will start by offering a "Haircare Box of Love" for girls in the Guardian at Litem program.
Family Bonds at the Angola Penitentiary in Louisiana: Living in New Orleans, David Gabriel observes huge disparities of race and class.  Visiting the Louisiana State Penitentiary at Angola, one of the toughest prisons in the US, David met many men whose imprisonment is nothing more than the result of profound social injustice. Most were convicted of non-violent crimes, often committed in an effort to provide for their families. Recognizing that the separation of a father from his family due to incarceration was a self-perpetuating problem that impacts the children and their future as much as it impacts the father, David is creating a program that facilitates more frequent visits between inmates and their families. Working with local community organizers, clergies, and nonprofit organizations, he is creating a cooperative network of families and volunteers who will be able to assist in transportation and help to defer the costs associated with a visit to the Louisiana State Penitentiary at Angola.
The Un-paving of India: In his home town of Ghaziabad, India, Akash Vashishtha observed that many local parks and public spaces were covered in concrete. Concerned for the environmental effects of paving large swaths of public land, Akash has grown passionate about preserving natural ground cover in his city. Utilizing education as an effective tool for change, he has enlisted school children to help to educate their families on the dire consequences of over development and confronting "the reckless attitude of officials towards ecology." Thanks to his hard work and petitioning, he convinced the courts in the city of Ghaziabad to decrease the amount of concrete and paving stones in city parks and to keep it below five percent. Realizing that this is a national problem, however, he is working to raise awareness of his cause throughout India in an effort to eventually bring it to a global community.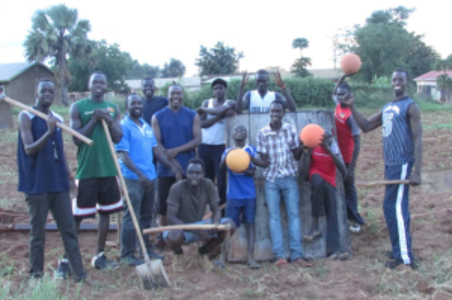 Basketball for Change in Kitgum, Uganda: Jimmy Amone's native Uganda is recovering from the trauma of almost twenty-three years of civil war, which has left thousands of children without parents and no access to quality education. Jimmy has championed the construction of a basketball court in the Kitgum district of Northern Uganda. The basketball court serves many purposes. It is a space where youth from diverse backgrounds can come together and be treated as equals, while being encouraged to develop their skills and talents. It is a place for Jimmy to provide health education to the community while using the platform of a basketball game to gather people. Currently playing on bare ground, the community has already come together for a basketball tournament, where Jimmy provided malaria prevention education and handed out mosquito nets.
Growing Nutrient Rich Soil in Bugiri, Ugana: In Uganda, nutrients in the soil are being depleted at alarming rates. Food production has decreased, and farmers are forced to encroach on more fertile forest land.  Working with Compassionate Friends for Holistic Development, James Were is organizing the Indigenous "Soil Fertility Improving Tree" ("SFIT") adoption project, a community initiative that seeks to promote adoption and use of indigenous trees that will improve the soil. Located in Uganda's Bugiri District, James will work directly with 750 model farmers. He will build facilities to propagate seedlings of several indigenous SFIT species as well as providing lasting infrastructure for continuing education so that the model farmers may pass the information along to the approximately 341,440 farmers in the Bugiri region of Uganda. Having experience in implementing community projects locally in Uganda and abroad, James is prepared to bring the experience and skills acquired in those projects, combined with the organizational capacity of Compassionate Friends for Holistic Development, to bring about success for the project.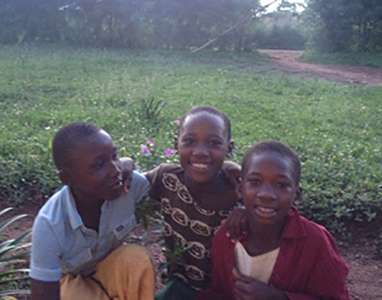 Girls Field Hockey in Uganda: Working as a Peace Corps volunteer in Kaliro, Uganda, Lindsay Carrera sees a lot of gender inequality. Living in a country which rates in the bottom 40% on the United Nations Gender Inequality Index, Lindsay notes that many young girls abandon their educations when they become women and are afraid to look men in the eye because they believe themselves to be inferior. To empower young women, she is starting a girl's field hockey organization in Uganda. Having already garnered the sponsorship of several prominent UK sports equipment manufacturers, she will start modestly with a pair of teams, arranging for continued sponsorship and education through 2016. She hopes to teach the girls of Kaliro a stronger sense of pride through sportswomanship. "We, as people who 'strive to make our planet a better one,' can only provide the tools for people to change themselves," says Lindsay.
DIY Sanitary Napkins in Serere Uganda: Nathan is a social worker who works with young women in the Serere District of Uganda. Together with Maria Makuba, the Girls Empowerment Project will train girls to make homemade, reusable sanitary pads for their menstrual cycles. As we've learned in the past year, in many African countries, the lack of proper sanitary supplies causes young women to have to miss school during their menstrual periods. Nathan's project offers not only supplies and instruction on making pads, but also provides community education on reproductive health with focus on puberty, feminine hygiene and menstruation. Nathan dreams of breaking "the unspoken cultural silence and taboos in the communities about menstruation."

Congratulations to our grantees this week for their outstanding work to bring justice, peace, health and compassion to their communities. These are just a few examples of what a little seed money can do when put in the hands of someone with a vision and a plan to change the world.
If you are interested in creating your own practice of daily giving, all it takes is $1 a day or less to change your own life and make a difference in the lives of many. Please join us as a daily giver, or simply create your own giving practice.
Are you our next grantee? Please go to our website at www.thepollinationproject.org for funding guidelines and application.