Two years ago The Pollination Project started a daily giving practice, making daily $1000 grants to social change visionaries around the world. This summer we will make our 1000th grant! Here are the extraordinary people we supported with seed funding this week.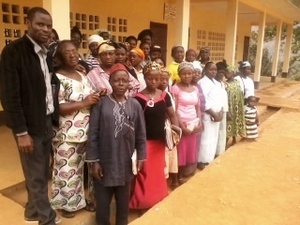 Poverty & The Environment in Cameroon. Chiaga Eric Foinchi is a life-long advocate for sustainable development and the founder of the Community Agriculture and Environmental Protection Project in Cameroon (CAEPP-CAM). He is working with the Kikifini Village to train 20 local widows and unemployed youth to learn techniques of sustainable agro-forestry for the purpose of cultivating commercial crops. Each participant will receive their own gardening plots, seeds and other material resources for growing valuable food stocks and commodities.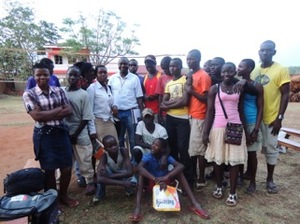 Hip-Hop in Northern Uganda. Leah Walkowski and Mwaka "Benny" Benson are inspiring at-risk and underprivileged youth through their work with Northern Uganda Hiphop Culture (NUHC), a non-profit dedicated to empowering young Ugandans through rap, break-dancing and graffiti. Benny founded NUHC several years ago after finding personal strength and inspiration in hip-hop art-forms. Together, he and Leah are currently organizing a new outreach initiative to bring their message of hope, inspiration and creativity through hip-hop to previously inaccessible youth in prisons, orphanages and rural communities. Planned outreach efforts include education sessions on topics such as HIV/AIDS, malaria, water sanitation and hygiene and even lessons on the hip hop arts.
Support for Pregnant Teens in Fairburn, Ga. Joanna D. Franklin is the Executive Director of EDGE Community Services, a grassroots organization committed to fostering the wellbeing of communities in her local community by providing mentoring, education and support services to pregnant teens and young parents. Joanna and the staff at EDGE are now offering expectant teen mothers an 8-week long professional education course where young families can gain social support and first-hand knowledge about parenting from local mothers and professional educators. The program includes information on a variety of topics that are essential to first-time parents such as breast-feeding, childbirth and prenatal care while bringing expectant mothers into contact with experienced, supportive community members.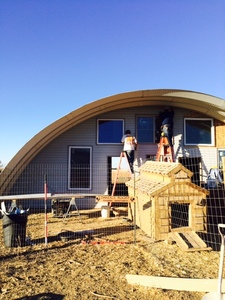 Rooster Sanctuary in Bennett, Co. Jewel Johnson and Jason Kero are the founders of The Rooster Sanctuary at Danzig's Roost, a project committed to advocating against cock-fighting and providing a safe haven for overlooked and ill-treated roosters. Based in Bennett, Colorado the Rooster Sancturay at Danzig's Roost was recently given the opportunity to rescue a large group of these majestic birds after they were seized from a local cock-fighting operation. With the help of The Pollination Project, Jewel and Jason are currently organizing the Save the Fighters campaign, an effort to build enough housing structures at the sanctuary to prevent the animals from being euthanized. Jewel and Jason also plan to rehabilitate the rescued birds.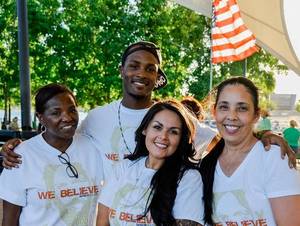 Ending Child Trafficking in Stockton, Ca. Marguerite Arreaga, the founder of the San Joaquin County Justice Coalition (SJC-JC) in California, is a committed to ending child trafficking in her community. The SJC-JC has held a number of conferences on human trafficking and now they are training community members in Stockton to work with local government and business leaders to create a community-wide effort to identify missing and/or trafficked children living on the streets of Stockton. The SJC-JC is also training and mobilizing local teams of volunteers from non-profits and churches to search for children in the high risk areas of their city and communities.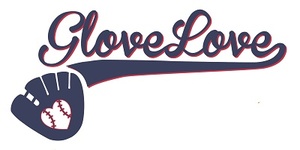 Volunteerism and Young Athletes in Chatham, NJ. GloveLove was the result of James Lamar's belief that young people should be introduced to civic-mindedness at an early age and his convictions are most certainly embodied in the creation of a youth organization dedicated to helping underprivileged kids play ball. GloveLove is a New Jersey based nonprofit that promotes volunteerism, charity and philanthropy among young aspiring athletes who are charged with collecting, refurbishing and distributing used baseball equipment to underprivileged youth programs in New Jersey. James is currently in the process of trying to reach even more children by expanding GloveLove's operations to every U.S. city with a Major League Baseball team.
Peer Support for Children with Special Needs, from the U.S. to the Caribbean. Jeanine Jesberg is a clinical speech-language pathologist and the creator of Project Little Spark (PLS), an effort to give children with special needs opportunities to help their peers. Although children with special needs are often identified as potential recipients of generosity, they are not typically afforded opportunities to give back or be supportive of others in need. Yet these experiences of "giving back" are invaluable for fostering personal and social growth for a group of children who are all too often denied the everyday opportunities many of us take for granted. Project Little Spark provides opportunities for children with special needs in the U.S. to reach their peers in the Caribbean by donating educational materials and composing letters of support and encouragement.
Want to be part of the joy of giving? Join our Daily Giving Community, or simply create your own giving practice. It will change your life!