When I last wrote about our East Africa Grantmaking Hub earlier this year, our team of local grant makers had just begun their search for grassroots changemakers across Kenya and Uganda. Since then, this dedicated team has sought out dozens of community projects and awarded seed funding to over 20 of them. Through this program we have been able to support projects that we would have never reached through our online application; people who live in rural areas and do not have access to the Internet, people who cannot read and write, and people who cannot speak English.
Even better, because these grants are made through relationship based 'flow funding', they are about more than just the money. At a team meeting in Nairobi earlier this month, the hub members shared with us how they have been mentoring and supporting the projects that they each funded. They spoke about helping grant recipients with paperwork, teaching them about fundraising, mentoring them on project management, and helping them build connections and networks that would allow them to grow their work in ways they may possibly have ever imagined. They also spoke about the value of the connections that they had made, and how the experience of making these grants had changed them personally.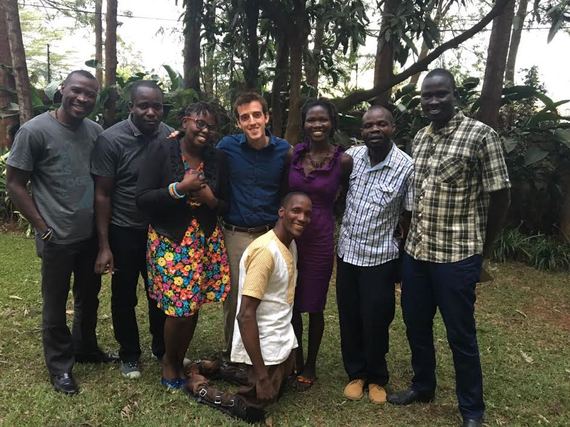 (Members of the East Africa Hub with facilitators at their team meeting in Nairobi, November 2016)
VIncent Atitwa, leader of the Kenya Team, reflected on his experience so far, saying: "These flow funds allowed us to put something I have dreamed of for many years in my community . . . These recipients of flow fund grants were never in a position to receive any funding, but they have a passion to do something. We flow funds to them so they can plant a seed they dreamed of for many years, and to connect them with other donors and other people - and to learn from that."
Congratulations to our latest East Africa Flow Fund Grantees!
Arinolah Elizabeth-Nite Omollo, Help Single Women Meet their Financial and Psychological Needs, Rongai, Kenya
As well as financial challenges, many single mothers encounter terribly stressful situations as they raise multiple children alone, face stigmatization, abuse, and, for some, live with HIV/AIDS. Living under such stress wears people down, and contributes to depression and mental health issues. In Rongai, Kenya, Arinolah Omollo is working to support these women by giving them the skills and the platform that will allow them to be the architects of the solutions to the issues that they face.
Bonface Makalasia Khwesa, Mondiawhitei (Mukombela) Production and Process Project, Kakamega -Murhanda Village, Kenya
In an effort to preserve the forest while also serving the communities that live around it, community environmental champion Bonface Khwesa has a plan to train young people on how to domesticate and cultivate the crop on farm plots. Mentored by experienced Agricultural trainer and East Africa Team Leader Vincent Atitwa, who is supporting this program with the flow fund grant.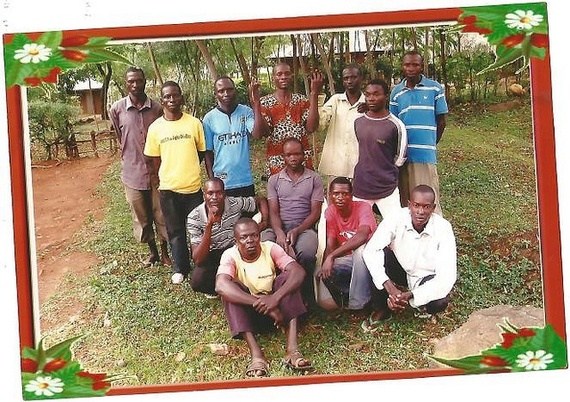 David Juma Omanje, Riwruok Eteko Youth Group, Kisumu, Kenya
After witnessing their rural community struggling, the Riwrouk Eteko Youth Group was formed in Obambo Village, Kenya. This group of concerned young changemakers decided to take on the responsibility of finding opportunities for the young people of the village. The grant will support their plan to start a small community-owned carwash business which will generate revenue to sustain training programs and generate income for the young people of the community.
Etam Richard, Opar Pi Kuc (Lets be concerned with peace), Dokolo, Okwarogwen, Uganda
Working as a cooperative, the 12 members of Opar Pi Kuc provide mediation for land issues, domestic violence, and protect the rights of young women who become pregnant at an early age. These issues are all things that disproportionately affect women, and the group strongly advocates for women's rights and the ownership of land by women.
Eunice Achieng Ogilo, Goodnight For Orphans and Widows Self-Help Group, Kisumu, Kenya
For women in rural Western Kenya, widowhood not only means the loss of a loved one, but significant change in status and access to resources. The funds from this grant will provide micro loans to an initial group of 15 women, and the plan is that those funds will then be repaid to a table banking scheme which will allow the project to help others.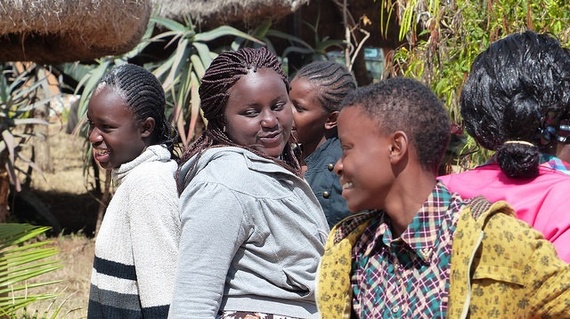 Ivy Nyawira Wahito, Using IT for Sexual and Reproductive Rights Awareness for Rural Girls, Machakos County, Kenya
Ivy is a trainer working with young women in Machakos Kenya. The grant will support the center as they train girls to create a critical mass of tech-savvy young women and girls who are also trained on leadership, sexual and reproductive health and rights, peace and security, personal development, and environmental awareness.
Josiah Oketch and Jacqueline Achieng, Kasarani Alpha Nursery Self Help Project, Kisumu, Kenya
The Kasarani Self-help project helps the orphans and vulnerable children within Obunga slums in Kisumu County, Kenya. The project goal is to provide quality education to disadvantaged children. They have over 200 students from preschool to 6th grade and they expand to the next grade every year. The school also has a farm where they grow and sell vegetables. Because they work with orphans, they often partner with organizations that support people living with HIV/AIDS by offering training and feeding programs to improve nutrition.
Linet Auma Otipi, Trees that Feed the Community, Mumias, Kenya
Only 22 years old, Linet Auma already supports 15 youth farming groups as they grow community woodlots which are used to replant forests which have been devastated by deforestation to grow crops such as sugar cane, and their use as firewood and for construction. Focusing on growing food trees, these groups are both providing much-needed nutrients to the community and restoring the ecological balance in these communities.
Mary Asiko, Kisumu Talent Club Project, Kisumu, Kenya
In Obunga Slum, Kenya, Mary Asiko is using the arts to teach young people about HIV/AIDS, and to give them the tools to be future advocates for their community.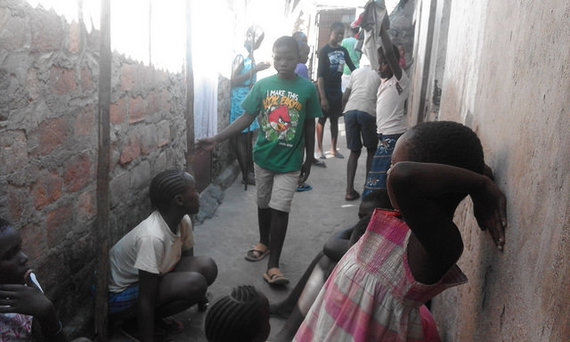 Millicent Atieno Mbero, Jimmy Junior Academy, Kisumu, Kenya
Amidst biting poverty and limited educational resources in rural Kenya, one woman in Kanyawegi Village is making a difference. In a region where many children cannot access education, this grant will enable Millicent to bring education closer to the marginalized children in Kanyawegi village through the construction of two classrooms.
Mirembe Sarah, Mirembe Community Centre Kangulumira, Kangulumira, Kayunga, Uganda
Sarah runs a small startup project which helps young single mothers and women who have dropped out of school develop the practical skills to support and educate themselves. This project has received little outside attention or funding, yet East Africa Hub Member, Fred Batale, spoke passionately about the difficulties faced by these women, and the transformative work done by Sarah - who was forced to drop out of school at a young age herself - to help them break free of the cycle of poverty.
Pauma Agricultural Group Farming, Palabek-Lamwo, Northern Uganda
In the Lamwo District of Uganda, communities are still rebuilding following 23 years of conflict. Started as a simple project to bring together community members to till and plant each other's land, the Pauma Agricultural Group has quickly expanded to include loan and saving schemes, training on health issues, and creating sustainable sanitation infrastructure for the region.
Odur Justine Peace, Abakadyak Community Market, Padibe, Northern Uganda
In Northern Uganda, a region which has suffered through decades of war, community members founded the Abakadyak community market with a common goal of uplifting their community economically and socially. Capitalizing on the passing trade as people cross the border into nearby South Sudan, the market offers a safe space in which women can sell their goods and grow the small businesses which hold this community together.
Patricia Angoya Otieno, Revaluing Traditional Plants Project, Mumias, Kenya
Patricia Angoya Otieno has a passion for educating farmers on how growing traditional crops using organic methods can benefit them and their communities in the long run. Helping farmers move away from cash crops which damage the health of communities and the soil, she will train farmers on sustainable agriculture techniques and introduce them to crops which are good for the health and for the earth.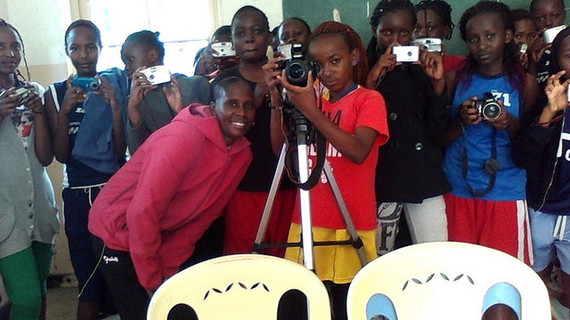 Peninah Nthenya Musyimi, Safe Spaces, Nairobi, Kenya
By creating a safe space in which young women are provided with sports, arts, and job skills, Peninah and her team work to empower young female leaders with practical tools and to nurture their ability to imagine a better future.
Vitalis Otieno Oguom, Kanyawegi Pamoja Project, Nairobi, Kenya
In Kenya, a quiet community champion is tirelessly working to support the most vulnerable members of his community. Vitalis grows organic vegetables which he distributes to community members, mediates disputes, connect people to local services authorities, and works with community school.
Wilson Opemi, Sorghum farming project gives Western women financial might, Mumias, Kenya
Wilson will train farmers on organic cultivation methods, teach them storage and processing techniques, and provide a revolving loan program for tools and materials which will give farmers the ability to form groups and produce sorghum on shared land. By working together and capitalizing on new farming technology, this project has the potential to contribute to the economic and social health of these communities, while serving as a leader in showing how smallholder groups can connect directly to the market in Western Kenya to lift up communities without leaving anyone behind.
Visit our East Africa Hub Team and learn how they are re-defining the way we give grants in East Africa.
Do you have a project that can change the world for the better? We accept grant applications for Pollination Project seed grants, every day of the year. We love learning about changemakers across the globe and all they are doing to spread compassion, peace, environmental sustainability, generosity and justice.