The practice of giving daily has changed my life. In 2012, I co-founded The Pollination Project which makes daily $1000 grants to social change visionaries around the world. Since we started, many more individuals and families have joined our daily giving practice, each giving $1 or more a day to provide seed funding for the grantees. Here are the extraordinary people we supported this week.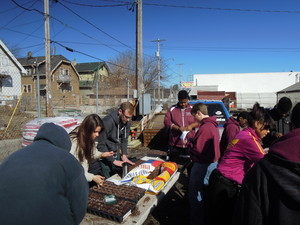 Teens Grow Greens in Milwaukee, Wi. Charles Uihlein is a teacher who strives to inspire his students through experiential learning and community leadership. In collaboration with a local non-profit, Teens Grow Greens, Charles and his students recently began building the Teens Grow Greenhouse, a space planned, designed, and cared for by Charles' students. The Greenhouse will be used for instruction in horticulture, the production of crops to be sold local grocery co-ops, and as a hands-on learning experience in financial planning.
Doctors and Vegetarianism in Stratford, NJ. Constance Li is medical student and the founder and President of The Medical Vegetarian Society (MedVeg). Constance originally founded The Medical Vegetarian Society so that her peers at the Rowan School of Osteopathic Medicine in NJ could explore the many benefits of a plant-based lifestyle, whether for themselves or even for their future patients. The organization has already hosted numerous influential medical professionals, screened informational films, begun an organic community garden on campus, and provided training to medical students on initiating dialogue about healthy vegetarian lifestyle choices with their patients.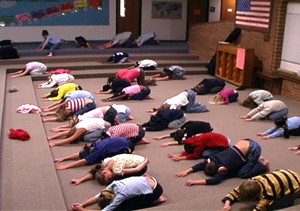 Calming Kids in Boulder, Co. In her 30 years of working as a yoga instructor, Dee Marie has worked with "at-risk" populations. Recently, Dee founded the non-profit Calming Kids: Creating a Non-Violent World in Boulder, Co. The project aims to reduce bullying and violence in schools by training adults and educators to use a yoga-based curriculum in their instruction. The program is ultimately designed to help children with special needs to build skills in contentment, compassion, and non-violence by teaching them techniques for relaxation, self-regulation, and communication.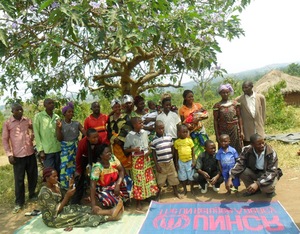 Peer Support for Refugees in Uganda. The Nakivale Refugee Widows Association (NRWA) is a support group created by and for widows and young women living in Western Uganda's Nakivale Refugee Camp, one of the largest refugee camps in the world. Although many of the women come from different countries and cultures, they have banded together through NRWA to support one another. The organization holds weekly meetings promoting the health and wellbeing of members by offering them social support, teaching them about financial independence and stability, and offering instruction in marketable skills such as craft manufacturing.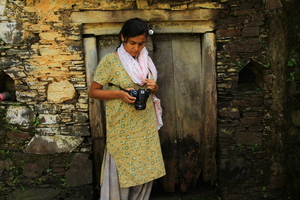 Ghost Villages in India. Srishti Lakhera is an independent filmmaker and director of the documentary film, "Ek tha Gaon" (Once upon a Village). Ek tha Gaon tells the story of the ghost villages of Uttarakhand, a State in the Indian Himalayas. For the past few decades, Uttarakhand's villages have been physically and culturally devastated by the out-migration of villagers in search of economic advancement in India's cities. The rapid regional shift in population has resulted in the loss of entire cultures and ways of life. Ek Tha Gaon will document the lives of those left behind in order to illustrate the effects of out-migration on local systems of food production and traditional knowledge forms.
Women's Mushroom Farming Cooperative in India. The Mithra Foundation is a non-profit organization and social action group working to empower local Indian women and children in Tamil Nadu, India. The organization is helping widows and HIV positive women establish mushroom farming co-operatives as a source of income. Over 25 women from 6 different villages will be given instruction in mushroom cultivation and provided with start-up capital for the purchase of land and materials.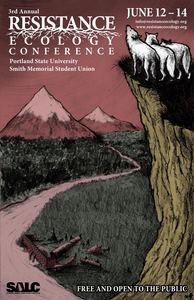 Solidarity and Animal Activism in Portland, Or. The Resistance Ecology Conference aims to identify and challenge the on-going co-optation of the animal rights movement by large corporate entities, as well as to reinvigorate the grassroots base of the movement. For the past two years, the Conference has served as an important forum for promoting grassroots animal liberation by uniting activists from a variety of backgrounds. At the Conference organizers and activists promote solidarity, coalition organizing, and mass movement building by sharing skill sets and resources on recruitment and campaign coordination strategies. This years' Conference will be held at Portland State University in Portland, OR during the weekend of June 12-14, 2015.
Want to be part of the joy of giving? Join our Daily Giving Community, or simply create your own giving practice. It will change your life!