Three weeks ago, we gave away $2400 in $100 increments to people who showed up on a conference call about the meaning of "true wealth." And so began a week-long experiment in creating wealth in the world. The goal was to use the $100 to build the non-financial capital (like cultural, social, experiential, intellectual, and natural capital) all around us that tends to be overlooked and undervalued in our society.
The experiment went like this: Each person was instructed to give away the $100 within one week, no more than $25 could be given in any one way. If they didn't give the money away within the week, they had to tear it up and throw it away.
By the end of the week, over 120 acts of giving were accomplished among the participants.
Some of the themes that emerged from the experiment include:
Inner Giving.
Would you use the money to give to yourself or to others? The vast majority of participants gave the money away to other people while 2 people spent at least some of the money on their own personal needs.
The two people who spent money inwardly both shared they hadn't thought to spend any of the funds on themselves, but through engaging in the Challenge process, they both came to realize that they could be part of the wealth that they were creating. Both of these people are women whose work doesn't get valued by society in a way that results in much income. In giving to themselves, they acknowledged their own well-being was precious and their lives had value. One woman gave some of her $100 towards gas and travel expenses which allowed her to do more volunteer environmental justice work. The other gave money towards paying her personal bills, which created some peace of mind, and then this rippled out and she started offering her services for free to her community as a way to "pay forward" the gift.
Relationships matter. A lot.
The vast majority of participants gave at least a little bit to someone they knew.
One person explained she has been working a lot lately, and those who are closest to her- her sister and her husband- have been missing her. She gave them both thoughtful gifts to acknowledge how important their relationships are, and to create ways to reconnect with those she loves most.
Several people gave gifts to those who "serve" around them. A woman in Kenya gave cash and flour to the gardeners and security guards who work to keep her neighborhood safe and beautiful. She explained by making this gift, not only does she give to the workers, but other local residents will also be reminded to care about the welfare of people they often ignore and take for granted.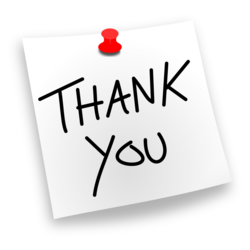 One participant gave a bouquet of hand blown glass flowers to a woman who she observed working at a coffee shop every day from early morning to mid afternoon. The woman rarely smiles as she's always so engrossed in working. When she received the flowers, she smiled with delight and put the flowers in a spot where customers could enjoy them too.
Someone else spent some of the money on thank you notes he would hand write to tell people how much he appreciated them.
A participant who works with indigenous youth in Central America enlisted a group of youth leaders to determine how the money should be spent. They chose to invest in events where elders and youth of the community can come together and connect around shared history.
When it comes to relationship-based giving, it did not seem to matter where the giver gave cash/money or something else. What was important was the gift was relevant, thoughtful and intentional.
Siddharth Sthalekar, our Challenge mentor, shared, "As humans we get so comfortable with existing relationships and our connections with our ecosystem. When we receive or spend something in the spirit of the gift, it shifts something. Gifts are rooted in shifts of equilibrium between giver and receiver."
Who Is Worthy to Receive Our Giving?
One big question people struggled with is who is worthy to receive a gift. Who needs it most? Who deserves it most? Who will do the most with it?
One participant eloquently explained while giving out food to youth on the streets in her city, she was cultivating herself to be an "instrument of giving," which had her become less attached to who deserves a gift over another, and just to give freely and with love.
The Inner Process of Giving.
What does this experiment do to a person's internal landscape? We saw subtle distinction between giving to create an internal sense of true wealth, and giving to create an external observation of true wealth. Looking at it from the outside, it is hard to see the difference, and often, one leads to the other. Several people said the challenge gave them context to think everyday: What can I do to be more generous today? What can I do to serve? This allowed spontaneous giving to emerge, things like paying for groceries for someone in the store, or coffee for the next 10 people in the coffee line.
When the inner process was intentionally engaged with the outer process, it sparked a high level of creativity and playfulness in the givers.
In sharing about her thought process for deciding what to do, one person explained, "I was entrusted with more than just funds to make a difference; I was entrusted with seeds to plant for goodness to grow." She purchased disposable cameras to pass around at a large public event with the instruction that people take pictures of what makes them smile, and then return the cameras to her at the end of the day. This Spreading Happiness with Smiles blog was born out of the camera experiment.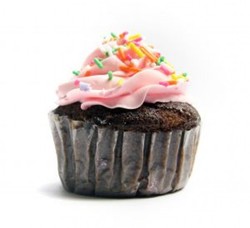 One participant bought fancy gluten free cupcakes with the intention of giving them away. When she saw a girl sitting on the sidewalk she offered a cupcake, only to learn this girl happened to have a serious disease where she cannot eat gluten and has never gotten to eat a cupcake that fancy. Talk about the right gift going to the right person.
Other people used the gift as a way to share their values. Someone in Kenya bought cassava cuttings and soya bean seeds to give to people to grow food, encouraging them to then gift new plants to others once theirs was mature. His vision is to create a big seed bank for the whole community.
Someone else gifted the video "Cowspiracy" to friends as a way to share the powerful story about how animal agriculture is at the root of our global environmental crisis. Another person bought 65 mandarin oranges and painstakingly wrote words of inspiration on the skins of the oranges, then shared the oranges with a group of people at a community meditation center. She explained, "In the time it takes to creatively envision the gift, there is so much joy that slowly unleashed from within you, that you feel like you're the one that is receiving."
Making Donations and Giving Cash.
Several participants used funds to donate to causes they cared about. In some cases, givers felt very connected to the work, like someone in Kenya who gave to a youth-led malaria eradication project in her hometown, and people who gave cash directly to someone in Nepal to help with earthquake relief.
Another participant commented that it takes a lot more time to be contemplative about what to give, but it is more rewarding. She said, "What if instead of giving cash to someone was homeless, I could give a homemade meal and love? I felt a difference when I approached people with this."
Ultimately, the stronger the relationship was between the giver and receiver, and the more thought went into the gift, the more the gift meant to giver.
Generosity inspires more generosity.
Participants found generosity to be contagious. Close to half the participants added money or volunteer services to what they gave. One person said, "The hundred dollars certainly inspired me to give more freely. I went way over the $100. I think I gave away over $200. I just started and never stopped. In fact I'm still going."
Several people gave money to an organization or effort they cared about, then used the gift as a chance to get more involved in the work, offering their volunteer time.
Generosity creates Ripples.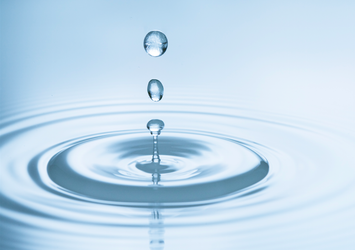 In many cases, the giving rippled out beyond the first gift.
One participant connected with Pollination Project grantee, Jacob Cramer, the teenaged founder of Love for the Elderly who makes cards and notes to give to elderly people in nursing homes. She gave him $25, but then she and her niece became so inspired they started making cards to send back to Jacob to distribute. In fact, her niece is now enlisting her class at school to make cards for Jacob's project.
Another person gave money to his niece who had very little disposable income. He told her to spend the money on something like dinner or a movie. The niece works in a clothing store and saw a girl trying on a dress that her mother couldn't quite afford. When they got to the cash register and came up $20 short for the dress, the niece, using the true wealth challenge funds gifted to her by her uncle, swiped her own bank card and said "It's paid for!" Little did she know, but it was just two days before the anniversary of that young girl's father's death. The mom had taken her daughter out of school that day so they could have a "girls' day out", even though they were barely getting by financially these days. The niece, who had lost her own mother not long ago, told the girl to take it as a gift from her dad, that he was still with her and always would be.
Overwhelmingly participants proved that it doesn't take a lot of money to create wealth.
The challenge inspired one participant to start saving small amounts of money to use spontaneously to build up relationships and happiness in his life.
Someone else shared that she had a new appreciation for the beauty all around her.
One of our participants in Kenya eloquently summed up the groups' learning:
You need not a lot of money to create wealth and friendship around yourself. What matters most is how do you treat people whether young or old and spend your time helping and improving people's lives around you and yourself. Always people need comfort and happiness, no matter which form it takes.
Why did we do this Challenge? Because 24 people just spent a week planting the seeds of true wealth in their lives and in their communities. The ripples of their actions will be felt for years to come. And yes, we encourage you to try this one at home. You will see how even a small amount of financial capital converted into other forms of capital will inspire you and change you from the inside out.