Every day for the past two years, The Pollination Project has made seed grants to up and coming social change leaders around the world. We are happy to share the extraordinary people and projects we supported this week.
Honoring Elders in Cleveland, Ohio.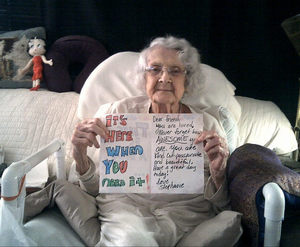 Founded in 2013 by 14-year-old Jacob Cramer, Love for the Elderly is an organization based in Cleveland, dedicated to providing joy and happiness to the elderly. So often, elderly people have no one to care for them, no one to look after them, and no one to love them. Love for the Elderly collects anonymous letters filled with kindness and distributes them to seniors in nursing homes and assisted living facilities. Jacob explains, "I started this project because I felt a need to give compassion and love to the elderly. Often times, they go forgotten and isolated from the outside world. I wanted to show them the kindness that they deserve."
Incarceration in California. Writer and director Alexander L. Lee is a former prisoners' rights attorney and activist living in the California Bay Area. A dying client and his surviving family inspired Alexander to write the short film, El Camino. The film highlights some of the challenges faced by the 2.7 million youth with incarcerated parents in the United States, including financial and housing instability, depression, educational difficulties, bullying, and being forced into the foster care system. The film aims to both empower these youth by giving a voice to a familiar experience, as well as to encourage the general public to relate to the emotions behind the experience. "Ultimately the film shows grief to be a universal emotion that defies nationality, race, and class and engenders our compassion for each other," said Alexander.
Technology Training in Kenya.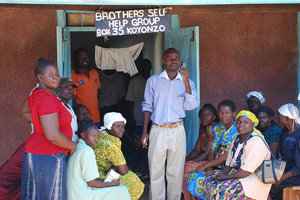 Vincent Atitwa and Beatrice Makokha have been working in the Munami Village of western Kenya for many years. Now they seek to create a Community Computer Lab, specifically to empower youth and women in the community. The Community Computer Lab will train 50 youth in computer skills, provide entrepreneurship training and create jobs for 20 of these youth trainers, who can then provide computer literacy training for local schools and institutions. Vincent explains that this small project will go far to end the longstanding cycle of poverty for many people in the community.
Clean Water in Mozambique.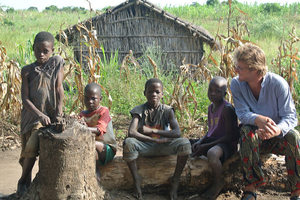 For the past five years, Zachary Lager has lived and volunteered in the greater community of Nguineia, Mozambique, Africa. Using his passion and dedication to fostering meaningful community development, he has built a strong community network to combat environmental issues, leading to the recent creation of the Access to Clean Water and Community Reforestation Project. Two of the biggest obstacles to rural development in Africa are a lack of access to clean drinking water and environmental degradation due to deforestation. Zachary's project ties drilling for clean water with community-run tree nurseries. Recognizing that rural communities do not have the economic capital to pay for the drilling, they will be able to pay using environmental capital. In other words, with each borehole drilled, the surrounding families benefiting will be responsible for maintaining a tree nursery, which they will use to pay for their well. Using this innovative approach, rural Mozambicans will be able to pay for a basic human necessity and tackle a growing environmental problem in the process.
Crafting Beauty in Charlotte, North Carolina. MoaZen Jewelry is a specialty brand with its roots in the community of Charlotte, North Carolina. Founded by visionaries and twin sisters, Faith and Hope Rivers, the Moazen Project works to encourage individuals to discover the beauty that exists in cultures outside of their own. They currently design jewelry and manufacture it in a small studio. "Each season, we design around a new culture and introduce our brand supporters to all of its wisdom and beauty," said the founders. The funds they receive from jewelry sales are used to sustain their MoaZen MeToo! Programs, which encourage "equal access to inspiration" by offering quality art programs to youth who would not otherwise be able to participate in arts. They also host workshops that introduce preschoolers to art and culture, preteens to design and self-esteem, and adults to a more conscious lifestyle.
Promoting Care for Pets in Santa Cruz, California.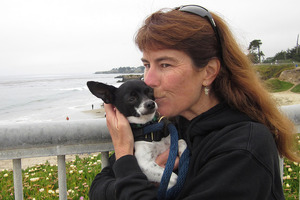 Santa Cruz, California resident Julie Hitchcock, a bilingual elementary school teacher, and volunteer at the Santa Cruz County Animal Shelter, wanted to create humane education materials in both Spanish and English for elementary school students in the area. Her Kindness for Kids Humane Education project includes outreach materials that children can share with their families and highlights free and low-cost services available for pets. Julie explains, "the program will help build empathy, promote kindness and ultimately reduce the number of stray and neglected pets through education and community outreach."
Want to be part of the joy of giving along with us? Please join our Daily Giving Community, or simply create your own giving practice. It can change your life.