Your wedding day is real. Warts and all. In this era of glamorized music video style wedding videos, there's a lot of reality TV going on in the background at your wedding. Think about all those wedding reality shows. The entertaining part is not the ceremony itself. It's the wedding preparation, DIY disasters and late night reception antics. And the interviews with the guests. Those painfully blunt guests.
While the cinematic wedding videos can be a beautiful way to remember the day, why not also celebrate the hilarity of your wedding day bloopers? Riding a mechanical bull in your wedding dress may not make the cut of the music video -- but it sure will be funny to watch on your anniversary.
1. The Groom Twerking to Gangnam Style
Drunk, married and ready to twerk. (See the full video here)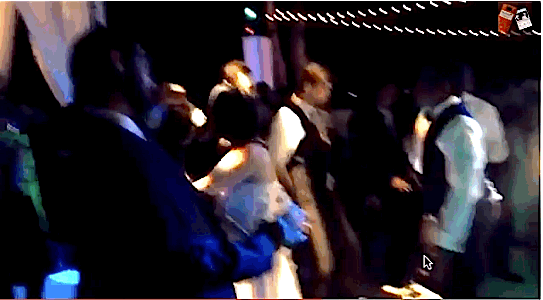 2. Or a Random Baby Crashing Your Wedding Vows
Probably the world's youngest wedding crasher.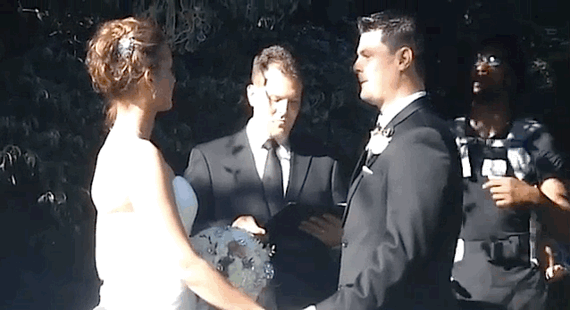 3. This Epic High Five to Seal the Deal
You wish you could be this awesome.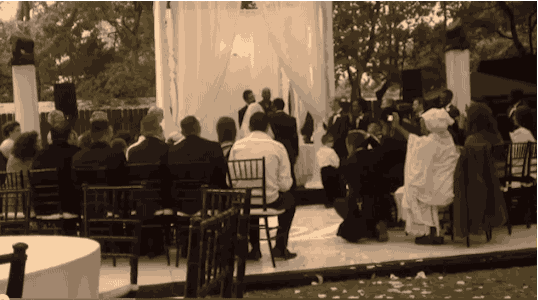 4. The Groom Dancing on a Groomsmen Shoulders
"Jump On It" was most definitely the song playing.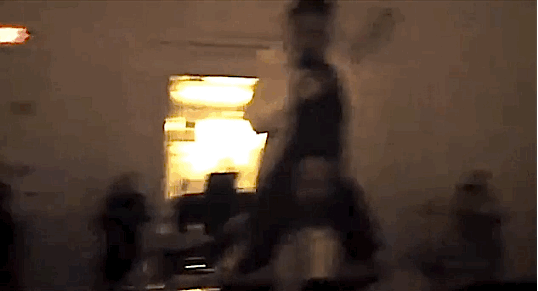 5. Stage Diving Into a Crowd of Your Fans
The bride is like, "Please don't drop him I JUST married him..."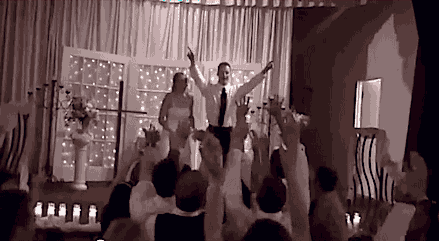 6. The Drunkest Guy At Your Reception
I'm still trying to figure out why he took off his pants.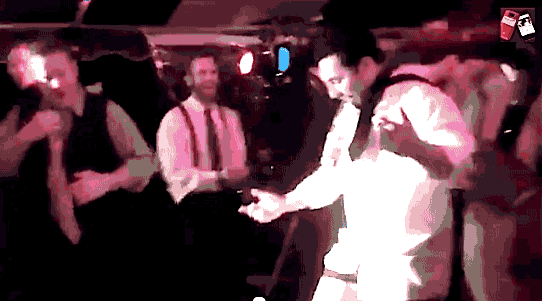 7. This Hilarious and AMAZING Groomsmen Dance...
It takes a very secure group of men to move like that.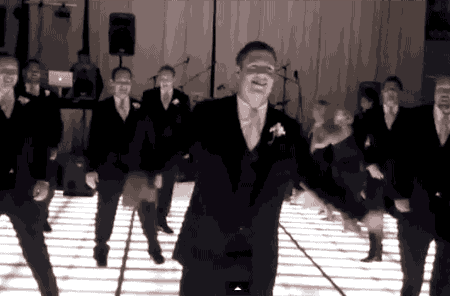 8. ...And the Rebuttal From the Bridal Party
Obviously.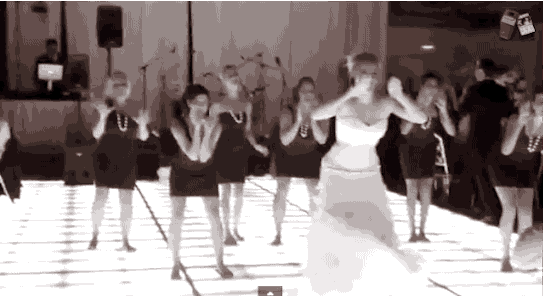 9. This Awkwardly "Intimate" First Dance
How romantic....?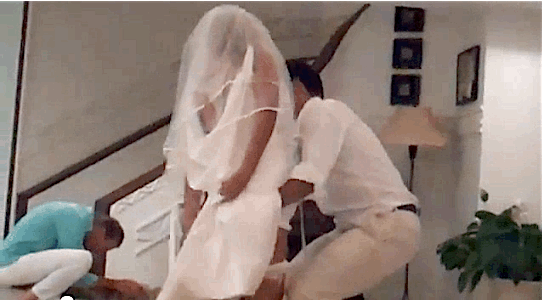 10. Your Grandpa Dancing Like This
It's easy to dance like no one is watching when your eyesight is failing.


11. Riding A Mechanical Bull In Your Wedding Dress
Good practice for the wedding night!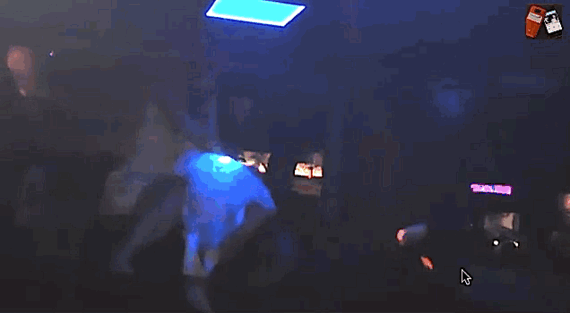 Bonus:
Don't you want your guests to be like THIS at the end of your reception?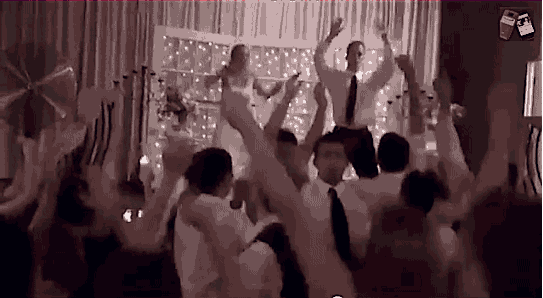 Ariane Fisher writes at the WeddingMix blog about all things DIY wedding video. To get useful tips for turning those photos and videos from your wedding planning, big day and honeymoon into a fun memento, follow her blog.