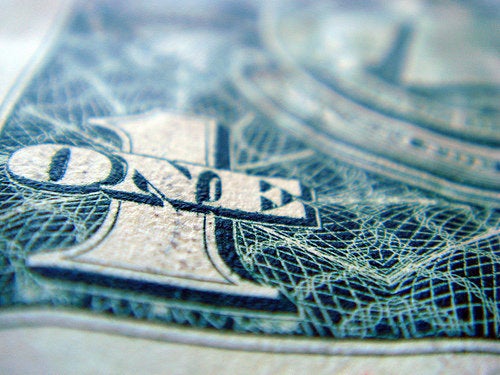 I'm delighted to announce the launch of HuffPost Money, a section dedicated to looking at the big financial stories of our time, with an eye on answering the question: how do the day's headlines affect you and your finances?
These are not ordinary times. In a world of too-big-to-fail banks, no-strings-attached bailouts, and credit card companies using hidden fees and fine print -- tricks and traps -- to get their hands on our money, HuffPost Money will use all the tools at its disposal to help us to make sense of it.
You can treat HuffPost Money as your online complaints desk for all things money-related -- only instead of directing your questions to an anonymous customer service call center, you'll be sharing them with our team of finance reporters and an engaged community of readers, many of whom may have the same questions or complaints. And we're open on weekends.
HuffPost Money is founded on the understanding that many of the biggest stories of our time -- from foreclosures and the decline in American economic mobility to the payroll tax extension and the growing student loan debt -- have a direct influence on the way we live, spend, and save.
I'm particularly excited about "Money Talks," an interactive daily feature that will allow you to weigh in and help drive HuffPost Money's coverage. We launch today with the question, "What's your number one financial concern?"
Money isn't just money -- it's also a stand-in for our fears, our hopes, and our feelings of control over our lives. We fear we will never have the resources to live well, parent well, feel secure. I remember one of the low points in my life, when I was 26 and my second book had been rejected by 36 publishers. I was walking, depressed, down St. James' Street in London and saw a Barclays Bank. I walked in and, armed with nothing but my dwindling reserve of chutzpah, asked to speak to the manager and asked him for a loan. Even though I didn't have any assets, he gave me one. I will never forget that manager, Ian Bell -- to whom I still send a Christmas card every year -- and I will never forget the way that loan changed my life.
The truth is, for most of us, money is not a subject of great fascination, but a means to other ends, especially security and freedom, as well as the means to give to people and causes that matter to us. HuffPost Money will build on a HuffPost tradition of looking for solutions to our financial problems at the individual level.
Last year, for example, HuffPost joined with Meetup.com to bring together underwater homeowners at bars, restaurants and coffee shops across the country to help each other answer the question: should I walk away from my mortgage?
In 2009, HuffPost launched the Move Your Money campaign, addressing the growing chasm between Wall Street and Main Street, and encouraging people to move their money to smaller, more local, more customer-friendly community banks. It must have hit a nerve: earlier this week, Reuters reported that nearly 10 percent of customers of U.S. banks moved their accounts last year because of frustration over fees and poor quality of service.
We extensively covered one of the most egregious examples of that poor service: Bank of America's plan to charge debit card holders a five dollar monthly fee just to use their cards. But what really prompted the bank to back down and abandon the plan was the collective reaction on social media. People clearly now want to have a voice in the world of finance.
But our coverage won't just be about how rigged and rotten the financial system is (though we'll be all over that!); HuffPost Money will also turn the spotlight on the ways individuals and organizations are using their financial expertise for good. There's the Acumen Fund, which invests in startups around the world, and Poverty Resolutions, a microfinance non-profit that helped Haitians fund small businesses after the 2010 earthquake, founded by Penn State MBA students (and brothers) Matthew and Andrew Jones.
HuffPost Money is edited by Emily Cohn, who got her start at the Huffington Post over a year ago on the blog team. Emily graduated from Cornell University where she was the editor-in-chief of the Cornell Daily Sun. She will be overseen by another Emily, Emily Peck, managing editor of HuffPost Business. Before joining HuffPost, she worked as an editor at The American Lawyer and the Wall Street Journal, covering personal finance, real estate and careers.
HuffPost Money's original coverage kicks off with two stories from Catherine New, who reports on the ways your social media presence could impact your financial future (one bank says it will offer better rates to those with more Facebook friends!). Catherine also reports on how debt collectors are hounding millions of Americans in an effort to get them to pay nonexistent debts, an illegal practice the government is finally cracking down on. Instead of filing an arms-length report, her story is designed to let you know your rights and spot fraudulent debt collection when you see it. There's also Loren Berlin on the pitfalls of auto-pay; and Jillian Berman on how she got her first credit card, an illuminating tale of a recent college grad navigating the complex world of interest rates, annual fees, and payment deadlines.
In the coming days we'll be rolling out a feature called The Gripeline, covering customer service issues -- the place to share horror stories about any financial institution that puts you on hold for hours. And we'll launch a liveblog devoted to daily deals and coupons, so you can share the best deals you come across with others -- and vent about those that didn't live up to the hype.
Our lineup of launch day bloggers includes Bill Maher on being poor and then being rich enough to give money to Super PACs; former FDIC chairperson Sheila Bair on the Security and Exchange Commission's efforts to be honest with people about the risks of prime money market funds -- and the substantial pushback from mutual fund lobbyists; CardHub.com CEO Odysseas Papadimitriou on how to save money on your summer travels; Beth Kobliner, a member of the President's Advisory Council on Financial Capability, on five ways women entrepreneurs can "get a financial life"; and New York City Department of Consumer Affairs commissioner Jonathan B. Mintz on what we really need to know about prepaid debit cards.
I'm excited that HuffPost Money will be a new platform for these kinds of conversations -- and very much hope that you'll be a part of it. Please email your story ideas and suggestions to money@huffingtonpost.com and follow @huffpostmoney on Twitter. And, as always, use the comments section to let us know what you think.