In this week's issue, Bianca Bosker tells the story of how one man uncovered the secrets of Syria's chemical warfare against its citizens.
Eliot Higgins, an English blogger, belongs to a group of unofficial intelligence experts who cull through thousands of videos on social media to piece together details that can reveal crucial pieces of evidence about global conflicts. As Bianca writes, the answers to some of the biggest questions about the Syrian atrocities -- such as which rebel groups were collaborating and what guns they used -- were readily available on the Internet.
Sifting through videos and social media, Higgins uncovered more information than professional journalists and analysts, who were either too skeptical or didn't have the time to obsessively dig into social media.
"If you're in intelligence and you want to know what your enemies are armed with, just watch their YouTube channels and see what weapons they're waving around," Higgins told Bianca.
Among his many discoveries, Higgins' most impressive was his work unscrambling the mystery of rocket strikes in Zamalka, which, as Bianca explains, played a key role in convincing the world that Bashar al-Assad's forces had launched a chemical weapons attack. As major news outlets gradually endorsed his work, Higgins' blog, Brown Moses, jumped from 3,000 readers to more than 25,000 after the attacks.
Elsewhere in the issue, Mallika Rao explores the immersive theater scene in New York, where plays are staged in unusual settings and often involve audience participation -- a once-popular gimmick that may have exhausted itself, Mallika writes. Viewers are now suffering from a condition British theater critic Alice Jones describes as "Site-Specific Angst -- that woozy, stomach-clenching feeling you get when you embark on a show and you have no idea what is going on," Jones explains.
Coming up on its fourth year in New York, Sleep No More -- the show that launched the immersive craze in the States is now more of a tourist attraction than the revelatory theater experience it was lauded as when it first opened.
In our Voices section, Paul Raushenbush puts to rest the manufactured controversy over saying "Merry Christmas" vs. "Happy Holidays."
"If you know someone is a Christian who is celebrating Christmas you should say to them 'Merry Christmas.' Likewise, say 'Happy Hanukkah' to a person you know is Jewish, etc.," Paul writes. "This courtesy and respect should be part of what it means to live in a pluralistic society and it is easy for all of us to offer to those to whom we are close."
Finally, as part of our continued focus on The Third Metric, we offer eight ways to reduce stress during the holidays.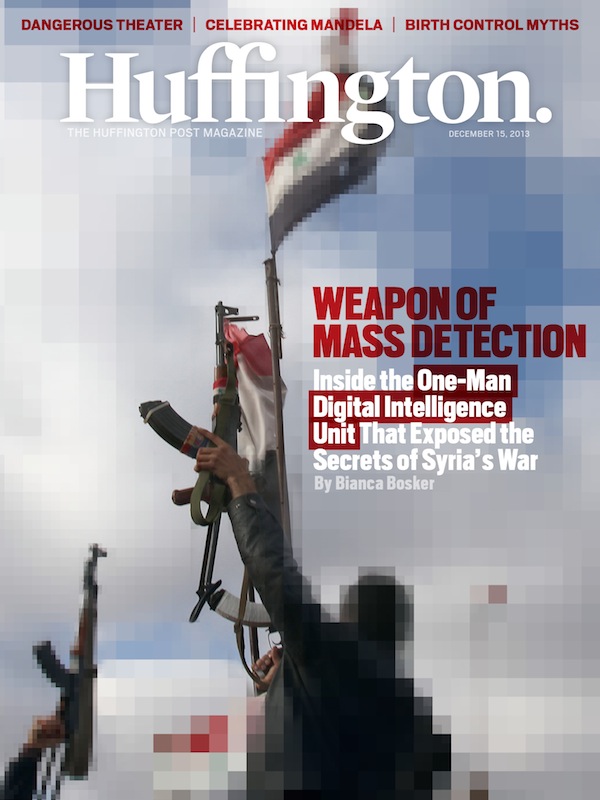 This story appears in Issue 79 of our weekly iPad magazine, Huffington, available Friday, Dec. 13in the iTunes App store.