In this week's issue, Lila Shapiro travels to Salt Lake City, Utah, to talk to recently married gay couples in the state.

Lila meets Sally, 48, a former Mormon who married Brenda, her longtime partner and the mother of her children, after Judge Robert Shelby of the U.S. District Court for Utah struck down the state's ban on same-sex marriage on Dec. 20 of last year. The window of opportunity to marry closed shortly thereafter, however. As Lila writes, "On Jan. 6, the U.S. Supreme Court granted the state's request to stop marrying same-sex couples for the immediate future, as the case makes its way through the appeals courts."
As a newly married woman, Sally found herself stuck between two cultures -- her long-held Mormon values and the unfamiliar gay rights movement.
"I don't fit in anywhere," Sally tells Lila the morning after a mass wedding reception for gay couples in the state. "I'm not angry at the church, but I don't fit in there, and I didn't fit in last night."
Despite her discomfort, for the first time in her life, Sally was compelled to stand up for gay rights in the weeks after the initial ruling and her marriage. "My heart is heavy, and I am tired," she wrote in a blog post for Marriage Equality USA. As she said to Lila, "I need the world to see that our family, these kids, we're no goddamned different from anyone else."
In our Voices section, late-night talk show host Chelsea Handler takes issue with how she was referenced in a New York Times piece on Jimmy Fallon taking over the Tonight Show.
"What bothered me was that when I was listed in a paragraph with the late-night hosts, I was the only name put in parentheses," Handler writes. "(The only female host in late-night is Chelsea Handler, 38, on E!)."
She goes on to give the dictionary's first few definitions for a parenthetical -- "incidental, subordinate in significance, minor or casual" -- and explains that the paragraph she was mentioned in was regarding the competition Fallon faces for younger viewers.
"I share the distinction of having the youngest average viewership with Colbert, The Daily Show and Conan. So from a purely statistical standpoint how, in this paragraph, could I only be mentioned as an aside? Was it because I'm a woman?" Handler asks.
Elsewhere in the issue, Rebecca Adams sits down with Princess Diana's personal chef, Darren McGrady, who remembers her as someone who ignored the conventions typical of a royal kitchen.
"If she was on her own for lunch, she'd actually come and eat in the kitchen on the countertop," McGrady tells Rebecca. "I'd make a tray for her and I'd just be tidying up the kitchen and things as we were chatting."
Don't miss McGrady's recipe for bread and butter pudding, one of Diana's favorites! And finally, we continue our focus on The Third Metric with a breakdown of the nine essential habits of mentally strong people.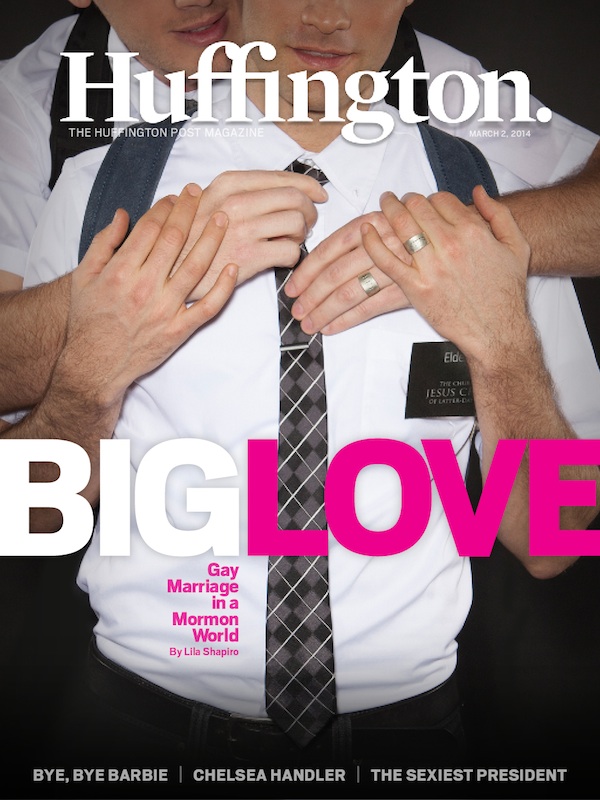 This story appears in Issue 90 of our weekly iPad magazine, Huffington, available Friday, Feb. 28 in the iTunes App store.