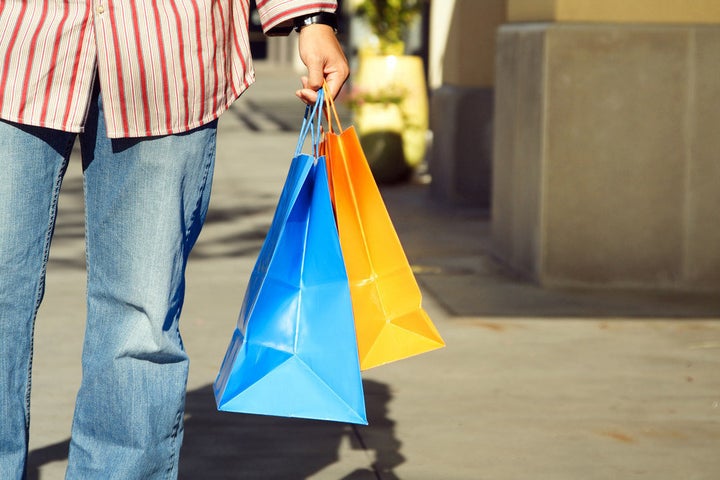 Fashion is a slippery slope. I am often teetering between restraint and recklessness, tawdry and tasteful. Each one of the extremes is quite unappealing to me, yet both are successful in seductively drawing me close. In my world, this predicament rears its fickle head over and over again. I try to be logical. After all, I am a forecaster. I am not charged with wearing the latest trends, but I am here to interpret, predict and identify the new next. It is a full-time job.
After more than 25 years in the fashion industry, you would think that I would have defined a consistent and singular sense of personal style by now. I should be so comfortable in my own fashion skin that I never have to play referee when my chic, more polished uptown persona clashes with my inner darling, downtown diva. When I am forced to choose between a sensibly swank, single-sole stiletto and a fabulously-fringed suede boot with bright boho embroidery, it's not pretty!
My granddaughter, Ruby, and I went shopping last Saturday, and within minutes, she set her eyes on a pair of heavenly-hued, purple Mary Jane shoes swathed in glitter. For her, it was love at first sight. I immediately served up what I perceived to be a much more reasonable alternative -- a simple suede ankle boot in British tan. But Ruby was not deterred. She stayed the course undaunted, gently wrapping the purple shoes in her arms. She was at peace with her decision -- sure on every level that she had uncovered a treasure.
Ruby had mastered a skill that many of us, though older and "wiser," find trivial -- the art of acknowledging our intuitions. She had already learned the importance of listening to her inner voice and taking risks. And what's wrong with throwing caution to the wind? When you suddenly spot an irresistible shoe that may appear at first glance to be completely outside of your comfort zone, buy it anyway. No hesitation. No looking back. It may turn out to be the seasonal item you end up wearing the most.
As I stood there reflecting on Ruby's self-indulgent yet sensible approach to style, she looked lovingly at me, grinning and batting those beautiful blue eyes. She was ready to seal the deal and absolutely confident that the shoes would be hers. She was right. Like any grandmother, I said "yes," wishing in some small way that I could be more like her.