Victoria Castro may only be 15 years-old, but this has not stopped her from already having saved several lives. Victoria is a Tarahumara (also called Raramuri) Indian living in the Copper Canyon of the Sierra Madre of Mexico, a canyon both deeper and larger of the Grand Canyon. It is an extremely remote and rural area with very little road access.
From Victoria's house, it is a four-hour walk to get to the nearest clinic and another six to eight hours by truck to reach the nearest hospital, depending on the state of the road. Many people in her community live in nearby caves, others in rudimentary houses without electricity or running water. Most women deliver at home alone, without the help of a skilled birth attendant, and predictably, many women and newborns die in the process.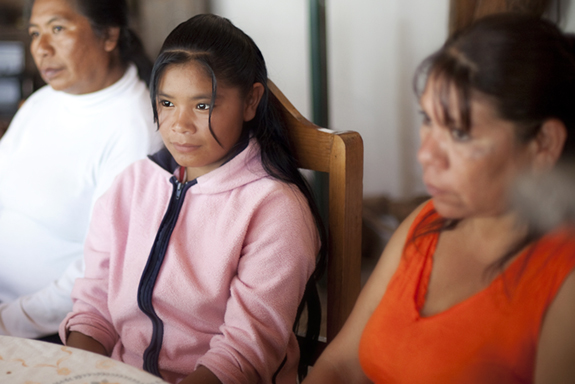 Globally, more than 360,000 mothers and 3.6 million newborns die each year. Most of these deaths happen in remote areas of the world where women give birth at home, alone, or without a skilled birth attendant. Mothers and newborns are at their most vulnerable during childbirth and in the early postnatal period.
To address this issue, One Heart World-Wide has developed the "Network of Safety," a model adapted for the most remote rural areas of the world. Simply put, we work with the local communities and local health providers to raise awareness, teach good practices, and distribute essential supplies.
Our operations are currently based in remote areas of the Karnali Zone in Western Nepal and in the Copper Canyon of the Sierra Madre in Mexico. Our motto is "To work in places where no one else dares to, but where the need is the greatest." We specialize in areas with the greatest need, lowest human development index, and where other organizations do not operate due to logistic or environmental difficulties.
At the community level, our model trains and empowers local men and women to help local pregnant women access care and facilitate the evacuation of obstetric emergencies. These volunteers, along with our team members, are our "Foot Soldiers of Change," who relentlessly hike mountains and canyons to help pregnant women and newborns in need. These Foot Soldiers are also recognized advocates for community women and infants within the health system, facilitating much needed communications between rural communities and the established health system.
Because she wanted to make a difference for the women and infants of her remote community, Victoria decided to become one of our Foot Soldiers.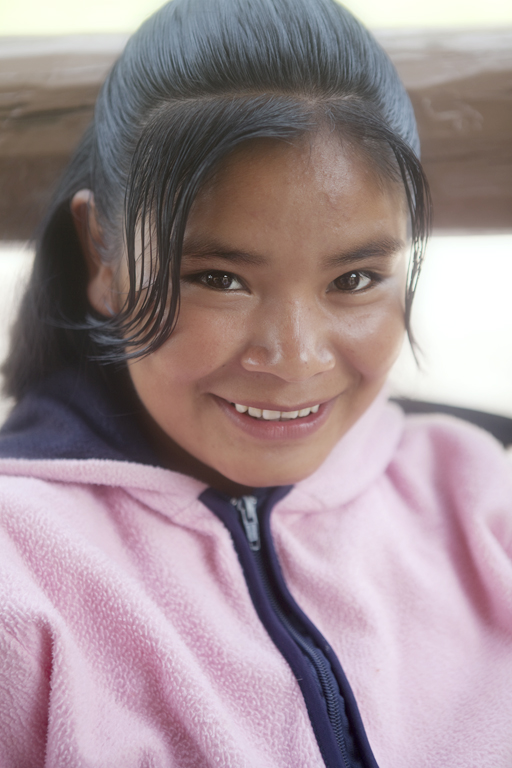 One Heart World-Wide trained and equipped Victoria. She is now providing safe motherhood messages, clean birth kits and prenatal vitamins to the pregnant women of her community. Victoria has been trained to assist a normal delivery, in case the mother does not make it to the clinic in time. She is also able recognize the danger signs of complications during pregnancy and delivery, and she knows when (and how) to evacuate a woman in danger.
Victoria is the only trained health worker in her remote community. Since the completion of her training, she has attended three births where the women did not make it on time to the clinic. For one of them, Victoria told us, "We had to walk four hours to reach her only to find it was too late and she had to deliver at home. Her delivery was successful without any complications," she said to us proudly. As with all home deliveries that she has attended, Victoria used the clean birth kit that was provided by One Heart World-Wide to ensure that the unsanitary conditions in which the mother lived did not affect the birthing process. Victoria also successfully evacuated a complication to the referral hospital and she has convinced the six other pregnant women in her community to go to the clinic for prenatal care and delivery. In each case, Victoria comes along. She wears her One Heart World-Wide badge well in evidence and has successfully served as intermediary between the pregnant women and the health system.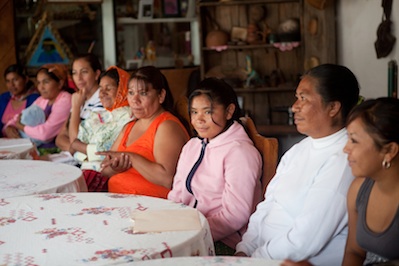 To date, One Heart World-Wide has trained 70 volunteers in Mexico and another 500 in Western Nepal. We are truly grateful to Victoria and to all our other Foot Soldiers of Change, both in Mexico and Nepal. Thanks to their efforts, local women and infants who, because of socio-cultural barriers, limited personal resources, or remote living conditions may not have been able to access care are now able to survive pregnancy and delivery.
For more information about how you can help please check out our website at: www.oneheartworld-wide.org, email us at info@oneheartworld-wide.org, or give us a call at 415- 379-4762.