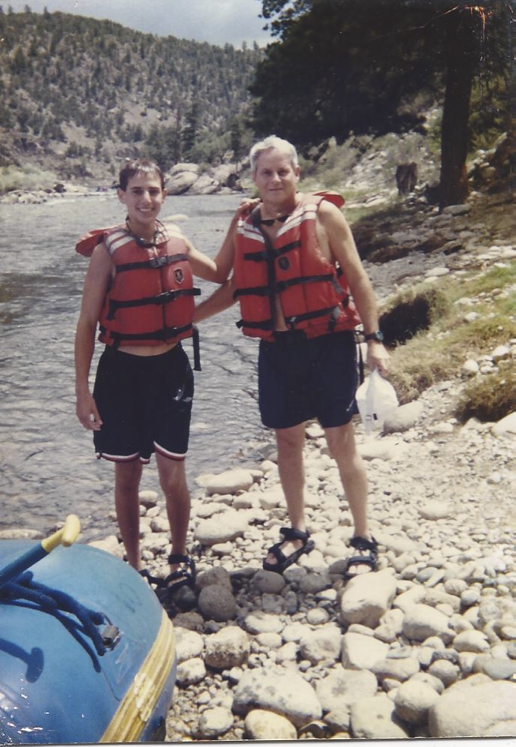 With Father's Day having recently passed, it made me reflect even more (I do everyday) on my father who passed away almost 6 years ago. I began to think about my life and where I have been since that fateful day. I pondered if I would have continued my career path in a secure corporate job with a known path or still ended up in the position I am in today as an entrepreneur with no visibility beyond the next several months. When I read Andy Dunn from Bonobo's post about The Risk Not Taken, it really hit close to home and helped me crystallize how so many variables ended up being a catalyst for my transition.

To give you some context, after graduating with my master's degree and CPA from the University of Texas, I went to work for Deloitte Tax. I loved my bosses and colleagues, but the corporate life left me feeling a bit unfulfilled. Ever since starting a small e-commerce company on the side in college, I had the fever to start my own company and become an entrepreneur full-time. My dad had been diagnosed with cancer back in 2001 and we always knew it could come back. In the beginning of 2007, we learned that it had and was spreading very aggressively. Although we held out hope, the doctors were pretty sure it would take his life, and in the winter of 2007, my father passed away. The silver lining in it all was that he and I had a year to talk about life and his goals for me, which helped with closure. My dad was an amazing father and my best friend. He taught me to be independent and I was lucky to have him as a mentor. There were times he was hard on me, but with perspective I am so fortunate he knew when to be my father and when to be my best friend.

After he died, I spent another year at Deloitte to make sure I was not making an emotional decision to leave. Knowing that I still wanted to pursue my dreams, I decided to join a health care start-up in California. I think a lot of people thought I was crazy to give up a secure job with a partner track, but learning what I had about how short life could be, I was not taking any chances. I was told I was having a mid-life crisis, something most don't experience until much later. What this meant was that I able to see what was important in life and waiting to take risks was not always the best option.

The experience in California gave me the seasoning and emotional growth I needed to start TheSquareFoot. I have lived in Southern California, Houston, and New York all the span of eighteen months. I have met some amazing people and be able to work with two of my closest friends. I even got to share an office in New York City with another best friend from Texas who also was accepted into the Entrepreneurs Roundtable Accelerator (an accelerator program in NYC discussed in previous posts.)

Would I have had the courage to leave my secure job had my dad not passed away? I'd like to think yes, but I am really not sure. It is weird to think about, but I think that experience gave me the courage to really understand what the risk not taken really means. Everyone focuses on the risk of doing something, but I do not believe many focus on the risk of not doing something. Not taking risks can have a larger negative outcome than taking a risk. I do not believe many people view their life decisions with this in mind and it is a huge variable when making major decisions.
It is interesting to retroactively discover my catalyst for changing my career and life, especially since I was not aware of what was happening at the time. It is easy to think you know all the ramifications of your decisions and believe that you are making the best decision with all the knowledge of the facts. In reality, this is rarely the case and you have to trust your gut and understand the implications of the risks not taken.