Cross-posted from CNN"s iReport.
This true story begins in the fall of 1960. Barbara saw me across a Chicago high school volleyball court and said to herself, "I'm going to beat him, and I'm going to meet him." She did both. We dated and were best friends, until circumstances intervened. I went off to college a thousand miles away, while she remained in high school in Chicago.
We were both young, and our age difference was no obstacle to love. I was a 17-year old high school senior; she was a 14-year old freshman at a neighboring high school. She smiled and was happy. She was bright and insightful. She inspired people. She brought out the best in me.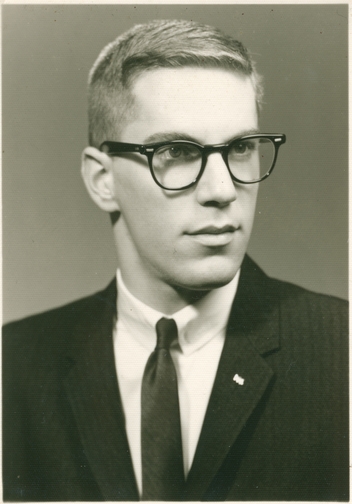 Yes, I was in love with this girl, to the extent that a young boy could know of such things. I was in love with her spirit, and the impact of her spirit stayed with me for my entire life. I liked the version of me that I was when I was with her, and that stayed with me, too. I didn't know it at the time, but I would always search for her spirit and for that version of me. The impact of our friendship never went away.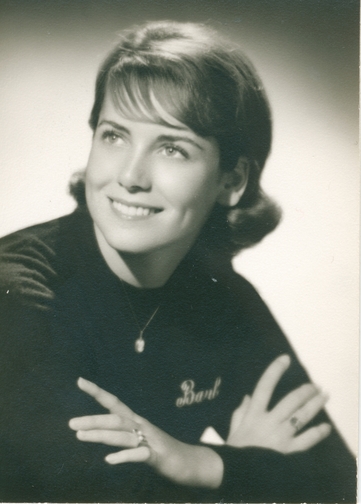 But, it was not meant to be - at least, not then. I was accepted at MIT, and I spent most of the next 8 years living in the Boston area. Barbara graduated high school and went on to the University of Wisconsin. We dated off and on in our early years apart, and then we lost touch. Barbara was married two weeks after her college graduation.
In recent years, our divorces long behind us, each of us started searching for the other. Barbara had been living in La Jolla, California for the past 30 years, while I had been living in the Washington, DC area for 40 years.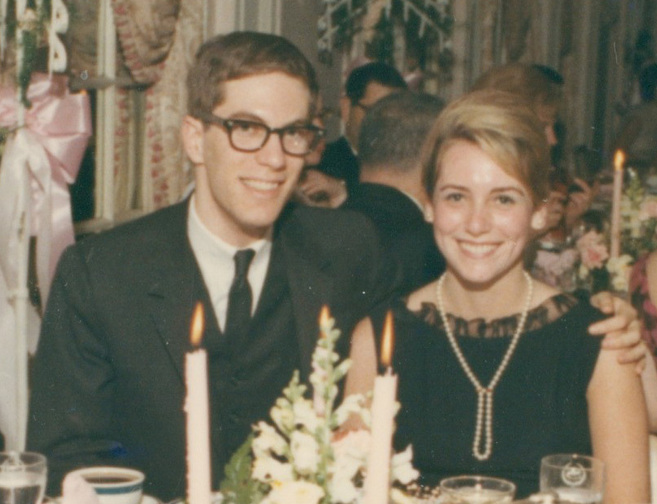 In the fall of 2009, Barbara was diagnosed with breast cancer. The surgery was successful, and she spent the next year recuperating. Barbara also joined a cancer survivor's web site, not knowing that this would turn her bad luck into our good luck. Our miracle.
Fifty years after our first contact, in the fall of 2010, I would be able to find the link between Barbara's maiden name and her married name, which she (now long divorced) had used for more than 40 years. The lesson: Never, ever give up on your dreams. Always have hope. Some dreams do come true, and true love lasts.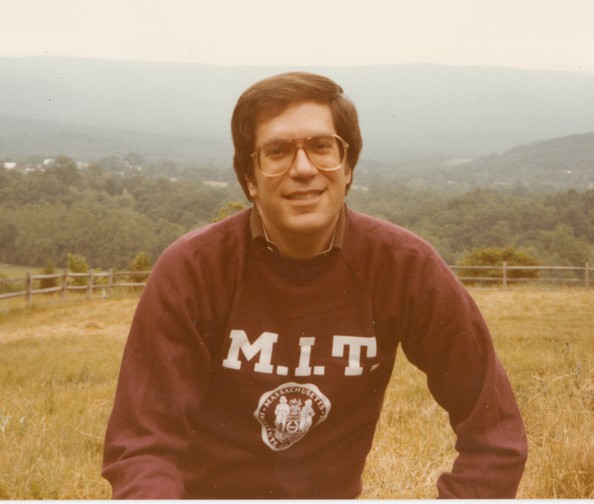 Despite several previously unsuccessful attempts, I tried searching for her again on Saturday evening, November 21, 2010. This time, Google unexpectedly opened a new search path - a path that I have been unable to recreate ever since. I found a blog from a cabin at a girls' summer camp from the late 1950s. One girl (now a woman) asked if anyone knew how to find Barbara Steinback (her maiden name), and another girl responded that she could be found on the cancer survivor site under the name, Barbara Slavin. I had found the key to my search.
I searched for the new name and found many possibilities. It took me several hours to decide upon the one most likely to be my Barbara, because the name was common and some of the photos were distorted. I sent the same email several different ways to the person I thought was my Barbara, hoping one of the emails would reach her.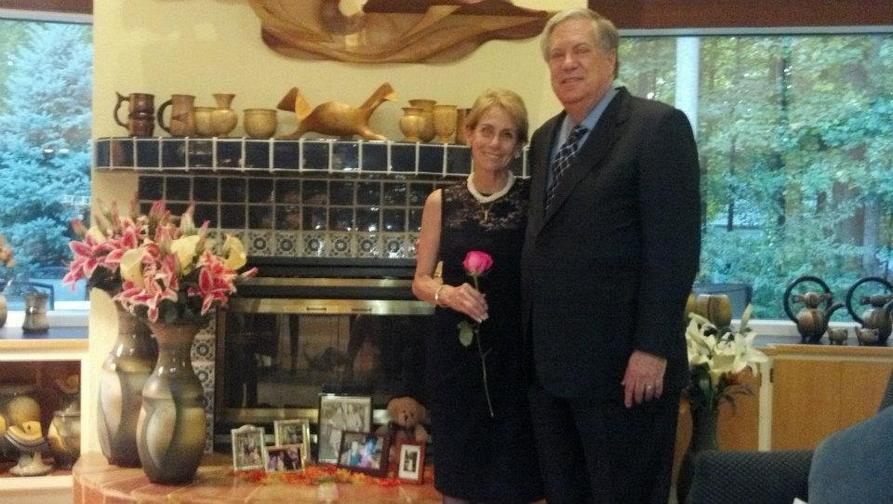 The message was simple. "We dated many years ago. Here's some information that only I would know, so you'll know that I'm real. I don't know your situation now, but I'd love to reconnect and learn how you are. Here's my contact information, and I hope that this makes you smile. If this is not you, I still hope that it makes you smile." I sent the email around 10:00 pm.
A few minutes later, my phone rang from an area code that I didn't recognize, and a voice said: "Are you still awake?" "Yes, who's this," I replied. "Barbara."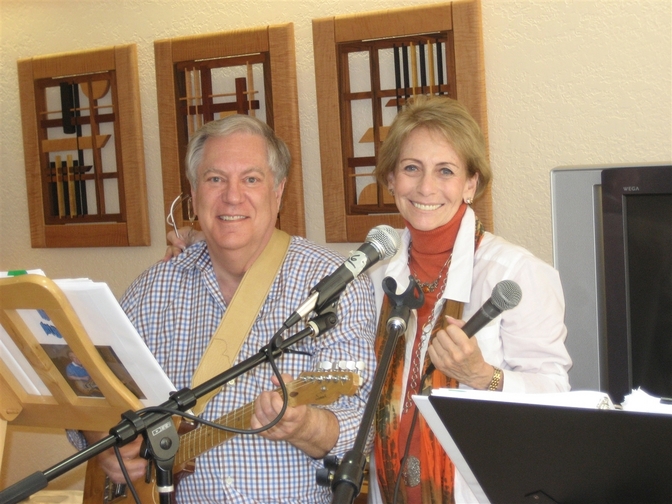 We talked for two and a half hours. The spirited girl of my youth was back in my life. Nothing had changed; only time had passed. And, yes, if Barbara had not had breast cancer, I would not have found her. To say that the darkest moments are just before the dawn is trite, but in this case, it was true.
We traded pictures, and talked constantly in the days and weeks ahead. It may have taken us some time to acknowledge it to ourselves, but our fate was sealed on that very first phone call. We would be spending the rest of our lives together. What we had remembered from the past was real and always there. Fifty years after our first contact, we had reconnected. The vision was real. We had found each other, and we had found ourselves.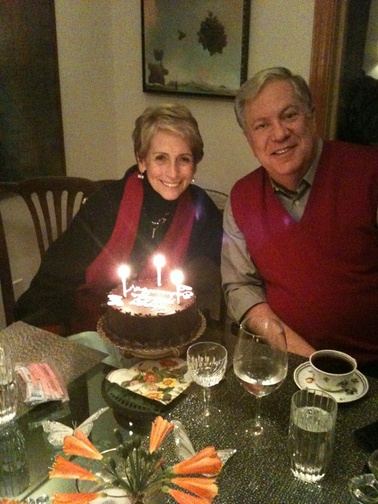 By January, 2011, Barbara was wearing a ring, and commuting between coasts. In the coming months, she quit her job, sold her house, and left her friends, family, and the life she had known for three decades, and moved to Northern Virginia. We were married in our living room in October, 2011.
To be another person's soul mate is a gift that we share. We became soul mates that first night on the volleyball court, and we sealed the bond at the pizza restaurant afterwards. We had remained soul mates during our long hiatus. We were still soul mates when we reconnected 50 years later, and we are still soul mates today.
They say that love is in your brain, as well as in your heart, but friendship is something else. It's much deeper, and it's more lasting. Our friendship, and our love, have lasted a lifetime.
Never give up on love.