The 1982 Jean-Michel Basquiat painting "Dustheads," which was shown at the Paris Museum of Modern Art in 2010, is rumored to be headed to Christie's this May with a $30 million guarantee, according to the Baer Faxt. Venezuelan collector and Guggenheim trustee Tiqui Atencio currently owns the work.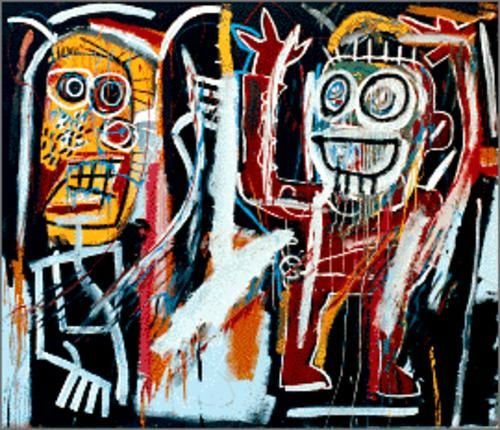 Baer adds that another Basquiat painting, "Museum Security (Broadway Meltdown)," which was withdrawn from Christie's last year after a lawsuit broke out between the sellers, the Mugrabi family, and its previous owner, Edward Spencer-Churchill, was recently sold for $15 million as part of a settlement.
Basquiat's market has skyrocketed in recent years, with auction houses setting new artist records twice in 2012. Christie's ultimately set the bar at $26.4 million (with premium) for Basquiat's "Untitled," 1981, in November.
-Author, Rachel Corbett BLOUIN ARTINFO
More of Today's News from BLOUIN ARTINFO:
Outsider Art, Americana, Wondrous Dice Highlight NYC's Second-Annual Metro Show
EMERGING: Matthew Watson's Regal Portraits Treat Art World Insiders as Nobility
Cult Theater: Brainwashing Experience Tests the Line Between Fantasy and Reality
Wolfgang Laib Lays Out His Postmodern Pastoralist Art at MoMA
Terrifying Taste: 21 Despots, Dictators, and Drug Lords, and the Art They Loved
Like what you see? Sign up for BLOUIN ARTINFO's daily newsletter to get the latest on the market, emerging artists, auctions, galleries, museums, and more.