Yesterday morning Indianapolis Museum of Art director Charles Venable laid off 21 people, 11 percent of the museum's staff. The cuts, which seem to have been made because the IMA is unwilling to spend a reasonable level of endowment funds in order to continue to fulfill its mission at a high level, and/or because the museum's board is too willing to live off of the generosity of past donors rather than continue to support the museum's present and future, will impact virtually every part of the IMA.
This afternoon, Venable posted this to Twitter.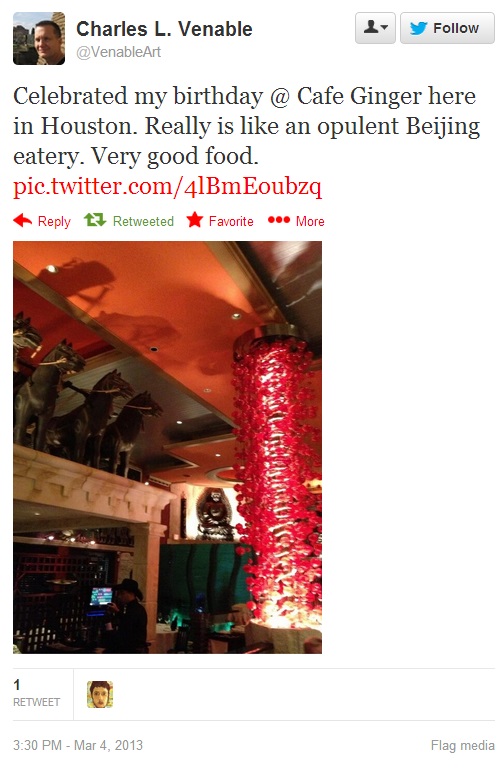 Pro tip: Six hours after you lay off staff, don't tweet about your wonderful lunch.
- Tyler Green, BLOUIN ARTINFO
More of Today's News from BLOUIN ARTINFO:
IN THE STUDIO: Romanian Painter Adrian Ghenie's Sinister Mythology
"The Lebanese Rocket Society" Show in Paris Unveils a Buried Space Race History

7 No-Nonsense Twitter Tips for Galleries During the Art Fairs
Zooming in on the Trends That are Reshaping the Market for Photography
Fukiko Takase Dances with Thom Yorke in "Ingenue" by Atoms For Peace
Like what you see? Sign up for BLOUIN ARTINFO's daily newsletter to get the latest on the market, emerging artists, auctions, galleries, museums, and more.