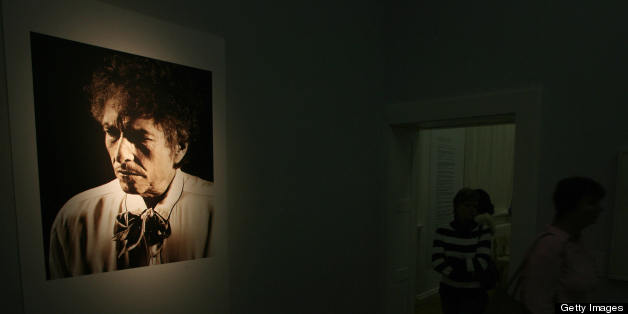 On Friday Bob Dylan will celebrate his 72nd birthday, and to mark the occasion the Worcester Art Museum, whose current exhibition "Kennedy to Kent State: Images of a Generation" features images of the beloved rocker (see above), will offer free admission to any and all visitors who arrive dressed as Dylan.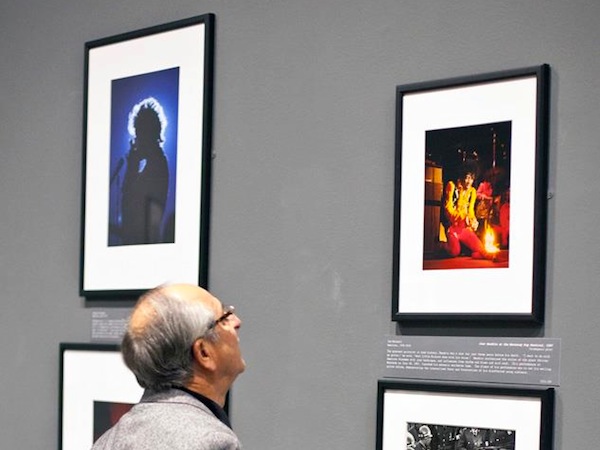 Best-known in the art world for his appropriation-based painting practice, Dylan is a recurring subject in the WAM's photography show, which spans 1958 to 1975 and features iconic images from the Civil Rights movement, the space race, the Vietnam War and protests against it, John F. Kennedy's presidency, and contemporaneous pop culture figures like the Beatles, Jimi Hendrix, and others.
The museum will not only grant free admission to visitors dressed like Dylan, the AP notes, but will also permit them to bring harmonicas into the museum -- the WAM's normal policy on harmonicas is unclear.
Those who can't make it on May 24 -- or can't get they Dylan costume together in time -- need not fret. "Kennedy to Kent State" will be on view through June 9.
-Benjamin Sutton, BLOUIN ARTINFO
More of Today's News from BLOUIN ARTINFO:
From Demonic Crystals to Durer's Rhino, a Museum's Madcap Survey of Oddities
Harry Potter Goes Highbrow in Sotheby's Charity Book Sale
Sofia Coppola's "The Bling Ring" Screens at Cannes and Exposes the Dark Side of Consumerism
Like what you see? Sign up for BLOUIN ARTINFO's daily newsletter to get the latest on the market, emerging artists, auctions, galleries, museums, and more.