We were quite surprised last year when Facebook took down a photo posted by the New York Academy of Art on our page. It never occurred to us that the school, one of the world's leading institutions teaching art studio skills and techniques, drawing, painting, and sculpture, would be mistaken for a purveyor of pornography.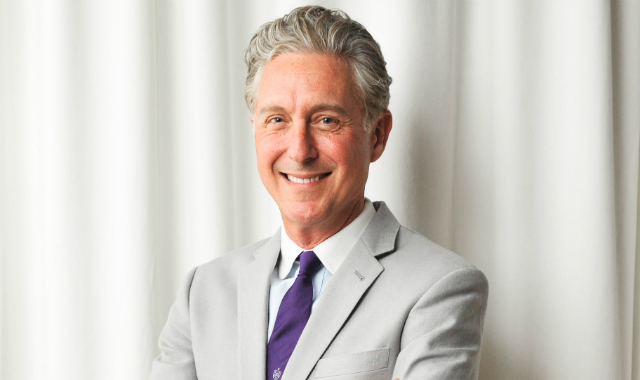 David Kratz, President of the New York Academy of Art / © Billy Farrell/BFAnyc.com

Founded by artists, scholars and patrons of the arts, the Academy offers graduate programs as well as continuing education. Like most other art schools we offer classes in life drawing and it is not uncommon for nudes to be created by our students, as artists have been creating nudes since prehistory. We do not consider the human form to be shameful.
We received the following warning: "You uploaded a photo that violates our Terms of Use, and this photo has been removed." The photo in question showed a pen and ink drawing by Steven Assael, a teacher and prominent artist, of a woman's bare upper body. The subject matter is similar to that of drawings found in nearly every art museum in America. On our blog we explained that we could not allow Facebook to curate the work we choose to share with the world.
Although Facebook rescinded its ban, as a result of this incident we learned that many figurative artists have had their work similarly removed by Facebook or had their accounts blocked. Recently we learned that Facebook has done it again, removing an image of a Gerhard Richter work from the Pompidou Center's Facebook page. As with our experience, the image was put back after the Pompidou complained, but clearly this is an ongoing problem. Facebook is now being sued in France by a user who posted a Gustave Courbet image from 1866 only to have it blocked by the company.
We find it ironic that at a time when Facebook has been hailed as an agent of freedom for its role in the Arab Spring that it would choose to censor images of art that are clearly not prurient in nature, simply because someone has complained.
The New York Academy of Art is not against erotica, but if we were interested in displaying or peddling erotica, we would have put our page on the Facebook knock-off site Assbook instead and left it at that. What we are interested in is providing a forum for emerging artists to show their work. It sets a terrible precedent if Facebook puts itself in the position of censoring art. We applaud the example of Google which has battled against censorship around the world. We believe that if visitors to Facebook pages do not like what they find there, they should simply stop visiting them.
David Kratz is president of the New York Academy of Art.
More of Today's News from BLOUIN ARTINFO:
ARTINFO's Definitive List of the 30 Best Dressed People in the Art World, From Klaus Biesenbach to Olympia Scarry
Rio Olympics Masterplan Highlights an Emerging Focus on Leaving a Sustainable Legacy (And Farmers Markets)
Etsy Artistes: 20 Surprisingly Excellent Avant-Garde Artworks From the Online Craft Mecca
Dressing Marilyn Monroe: Seven Designers Behind the Bombshell's Iconic Wardrobe
In the Wake of Facebook's Richter Blackout, Does the Social Network Still Stand for Censoring Art?
Like what you see? Sign up for BLOUIN ARTINFO's daily newsletter to get the latest on the market, emerging artists, auctions, galleries, museums, and more.