Last month a slate of 20 international and Canadian street artists descended on Montreal's Boulevard Saint-Laurent for the inaugural edition of the MURAL Festival, creating enormous public artworks along the popular thoroughfare. Local artists Jason Botkin and Chris Dyer, Torontonian Other, British artist Phlegm, and the Italian muralist Pixel Pancho, put up some of MURAL's stand-out works.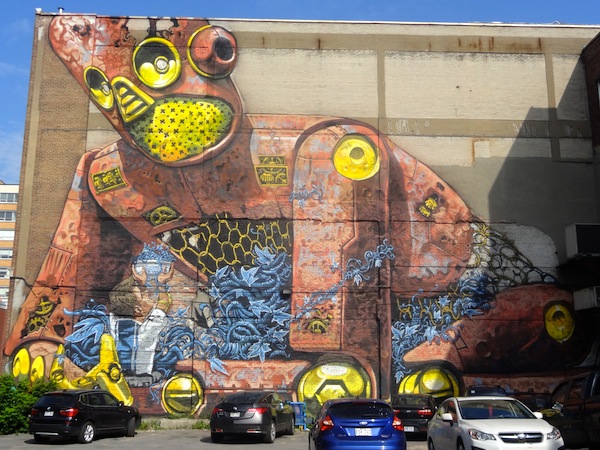 Mural by Pixel Pancho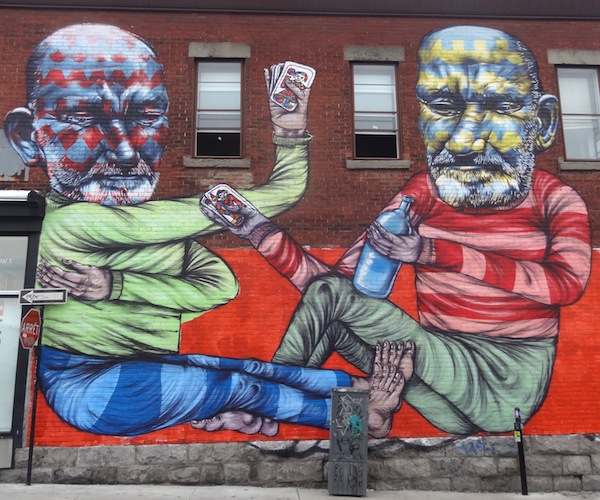 The mural by Other, which may or may not be an homage to Cézanne's "Card Players."
One of two murals by Phlegm in a gravestone-cutting company's yard.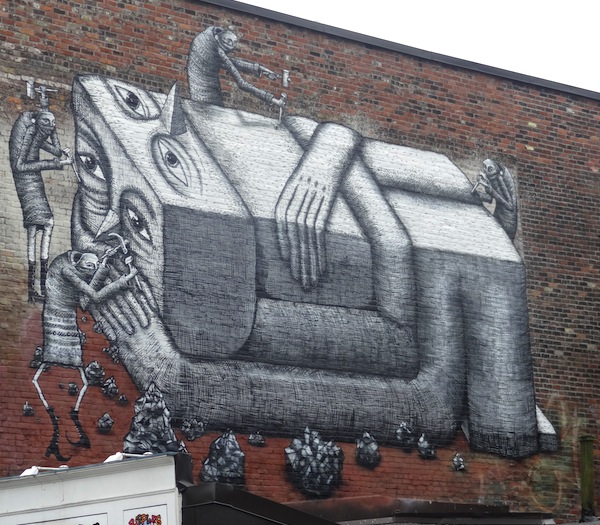 The second Phlegm mural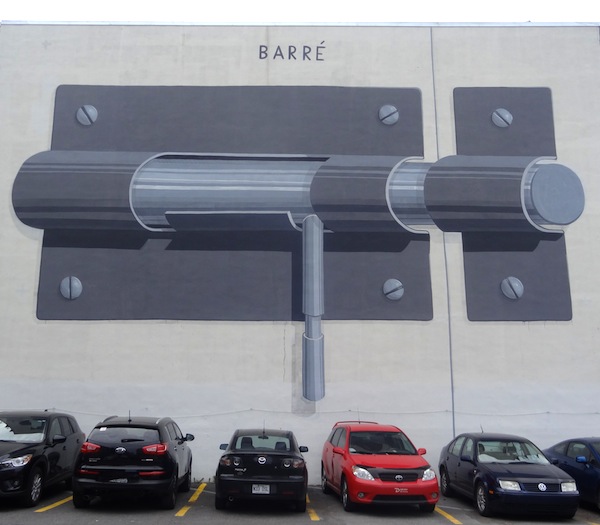 A mural by the Spanish artist Escif. "Barré" means locked or blocked in French.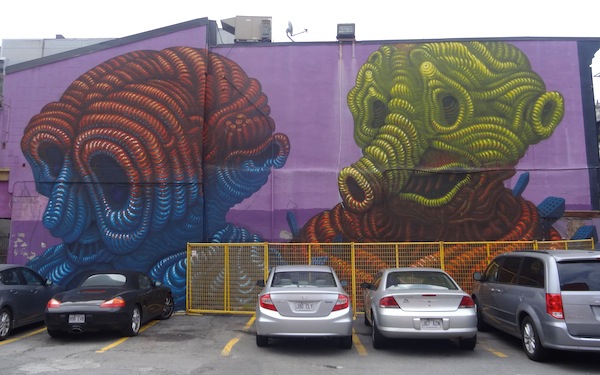 Jason Botkin's trippy piece on the exterior of the MURAL Festival's headquarters.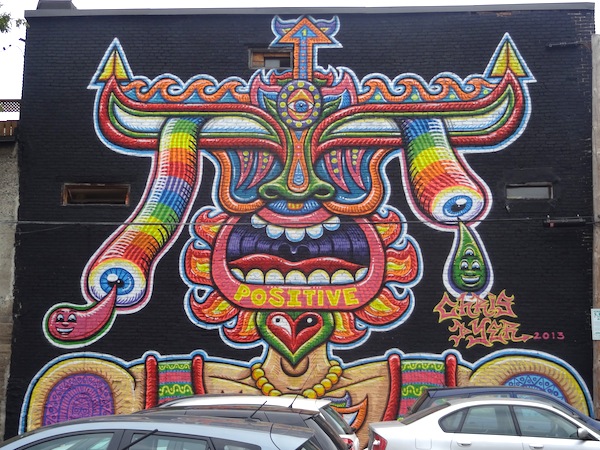 Chris Dyer's wild and surreal figure watches over a parking lot.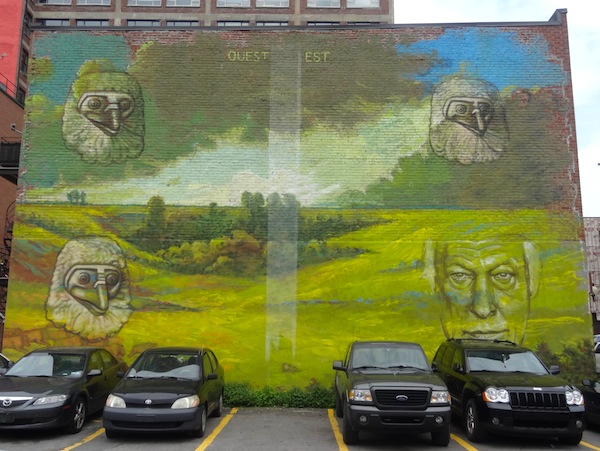 A peculiar pastoral mural by Gaia, which includes a portrait of former premier of Quebec René Levesque in the bottom right-hand corner.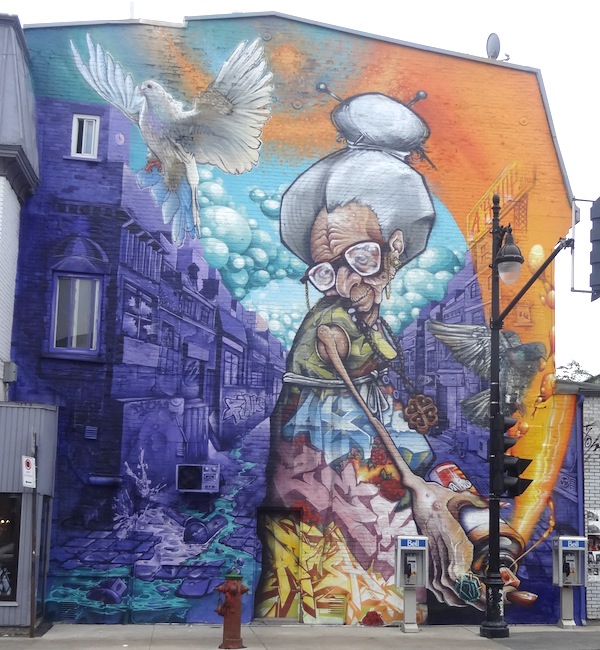 Montreal-based artist collective A'shop's epic mural includes a couple of the prettiest pigeons you'll ever see -- and a graffiti granny wearing a pendant of the Montreal city emblem.
Works from the inaugural edition of the MURAL Festival will be on view through June of 2014 when, if all goes according to plan, they will be replaced by a second slate of street artists.
-Benjamin Sutton, BLOUIN ARTINFO
More of Today's News from BLOUIN ARTINFO:
The Continuing Relevance of Robert Smithson

Tate Britain Dramatically Rethinks Its Interior Spaces
Like what you see? Sign up for BLOUIN ARTINFO's daily newsletter to get the latest on the market, emerging artists, auctions, galleries, museums, and more.