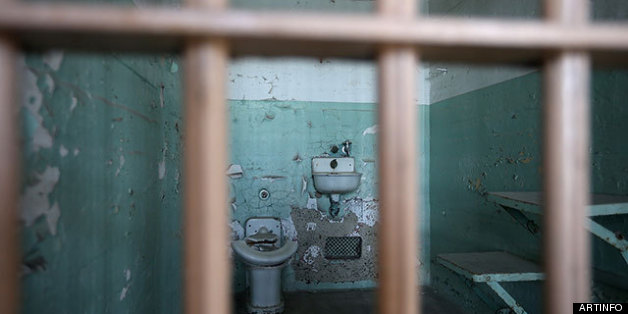 Throughout California's prison system, 30,000 inmates participated in a July 9 hunger strike as a gesture of solidarity for those incarcerated at the KMD Architects-designed Pelican Bay State Prison, the 275-acre super-maximum security facility where living conditions fall under one of two extremes: stifled overcrowding, where the risk of contracting contagious diseases runs high, or solitary confinement, a psychologically debilitating practice that the UN Human Rights Council condemned as torture in 2011. Although there's no telling the extent to which the architects at KMD could have foreseen this dehumanizing climate springing from their design, California-based architect and Architects/Designers/Planners for Social Responsibility (ADPSR) founder Raphael Sperry directs us to an ugly truth: they are inherently complicit in the outcome.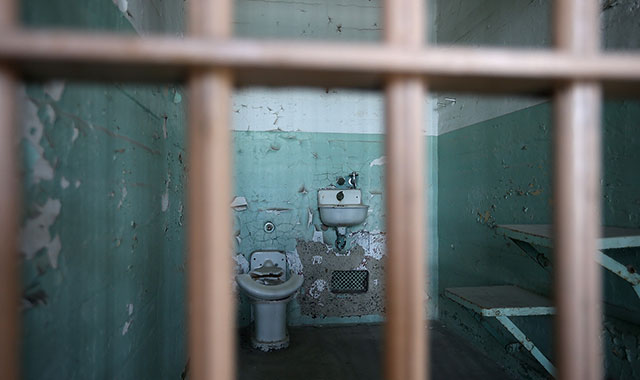 Justin Sullivan/Getty Images

"Frankly, there are some buildings that never should have been built - buildings that constitute human rights violations by their very existence," Sperry argues on the American Civil Liberties Union blog, and Pelican Bay's design offers scant evidence to the contrary. Beyond the "significant life cycle cost savings" touted at its 1989 opening, the prison's most prominent architectural feature is the X-shaped formation of white buildings on the desolate grounds that make up the Security Housing Unit, the focus of the prisoners' protest. Its interior consists of 8x10-foot, soundproof, poured-concrete cells with remote controlled doors and no windows, where approximately 1,000 inmates with alleged gang affiliations spend up to 23 hours a day with the sole company of their walls. The effects on the individual are symptomatic of post-traumatic stress disorder: hallucinations, depression, anxiety, rage, and suicide. Despite UN torture rapporteur Juan E. Méndez's heed that "solitary confinement in excess of 15 days should also be subject to an absolute prohibition," isolation -- sometimes for decades -- continues as a perpetually failing attempt to solve the rampant gang violence in California's prison system. "No one has the answer," Lieutenant Dave Barneburg, lead gang investigator at Pelican Bay, conceded to the New York Times in 2012. "You do the best you can with the tools you have."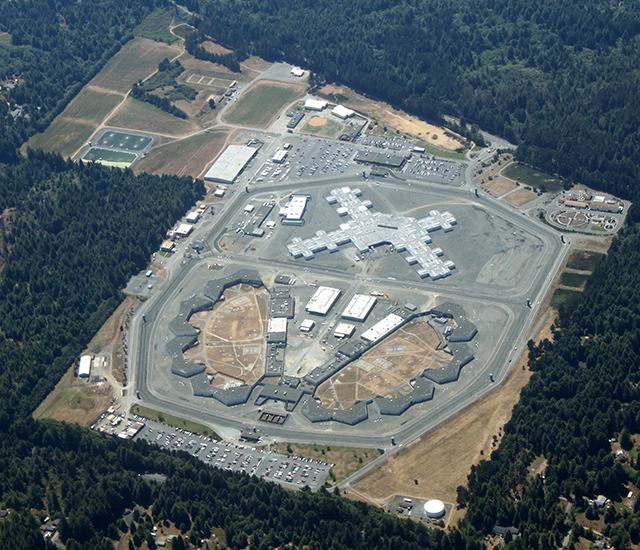 An aerial shot of Pelican Bay State Prison in California / Wikipedia
Architecture has long been an indispensible tool in the search for answers, both in the spatial sense (for example, the elimination of blind spots where opportunities for violence can hide) and as a method of exerting psychological control. In the late 18th century, philosopher Jeremy Bentham proposed the Panopticon, a circular penitentiary that placed the unseen jailer at its all-seeing center. Theoretically, the pressures of constant, implied surveillance would instill self-control among the incarcerated, which Bentham deemed "a new mode of obtaining power of mind over mind."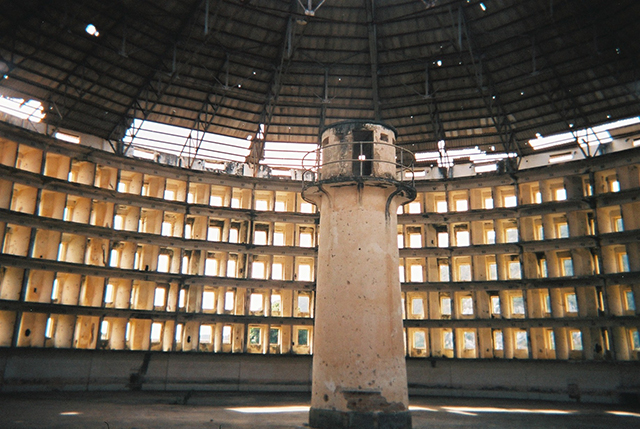 The Presidio Modelo in Cuba, inspired by Bentham's panopticon / Wikimedia Commons
In opposition to such Orwellian uses of architecture, Sperry launched a petition last fall urging the American Institute of Architects (AIA) to update its code of ethics to ban architects from designing spaces for killing and torture. "AIA's code of ethics already includes the statement, 'Members should uphold human rights in all their professional endeavors,'" Sperry noted, highlighting the contradictions that designing not only supermax prisons but execution chambers and solitary confinement spaces pose. "As people of conscience and as a profession dedicated to improving the built environment for all people," he wrote, "we cannot participate in the design of spaces that violate human life and dignity."
Should architects remove themselves from prison design entirely? No, quite the contrary. Elsewhere in the world, architects have helped develop prison models that actively work towards rehabilitation. In November 2010, Erik Møller Arkitekter reportedly won the commission for Norway's Halden Prison for its integration of landscape into the design. There, convicted murderers and rapists currently have access to woodland jogging trails and climbing walls, and security fosters an environment of mutual respect. Skeptics would argue that these resort-like conditions go against the logic of the judicial system, but while the United States suffers from a 43 percent rate of recidivism, only 20 percent of Norwegian inmates return to jail. In light of these facts, Australia has also recently adopted this humane approach to incarceration to combat the disproportionate aboriginal population in its prisons; although indigenous people comprise 2.5 percent of the total population, they constitute 25 percent of prisoners. TAG and Iredale Pedersen Hook Architects designed the West Kimberley Regional Prison as a complex of group houses where aboriginal prisoners live with those who speak the same language and cook their own meals. The World Architecture Festival nominated the prison as a Best Building of 2012 in its civic architecture category.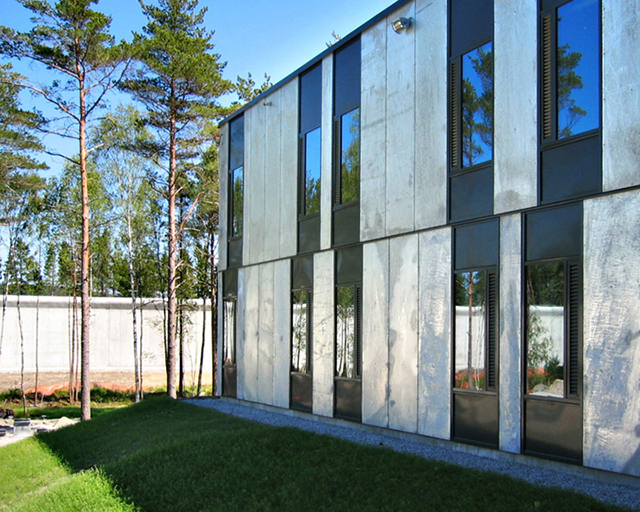 Halden Prison in Halden, Norway / Erik Møller Arkitekter
It would be naïve to assume that the United States could put Norway's system in place as a quick solution to our prison woes. Scandinavia has far fewer prisoners, far greater resources, and no comparable levels of gang culture. What the Norwegian system does do for us is prove that rather than conceding to violence and squalor as the inevitable conditions of our penal system, putting the $50,000 California spends a year per prisoner toward treating them as human beings is a notion very much worth exploring.
-Janelle Zara, BLOUIN ARTINFO
More of Today's News from BLOUIN ARTINFO:
"It Is Forever High Noon": On the Art of Alex Colville, 1920-2013
25 Questions for Afrofuturist Robert Pruitt
"Mini-Monet" Lures Investors, Mining Sponsor Blights Salgado, and More
Like what you see? Sign up for BLOUIN ARTINFO's daily newsletter to get the latest on the market, emerging artists, auctions, galleries, museums, and more.