For his new show at David Zwirner, Raymond Pettibon has raised the craft of penis drawing from pubescent boys' trapper keepers to high art. When ARTINFO returned after last Thursday's opening to get a closer look at the expansive (dare we say, seminal?) show, which features Pettibon's drawings and signature script scrawled and pinned across four large walls at Zwirner's West 19th Street compound, we noticed that a certain phallic trend kept popping up in the presentation -- see, for instance, "No Title (Let it be..)" (2013, above). While Pettibon's irreverent show certainly shouldn't be reduced to its penis drawings, we couldn't help but put together a list of the top five most flagrantly phallic artworks from the show. Which one is our favorite? Hard to say. It's a pretty stiff competition.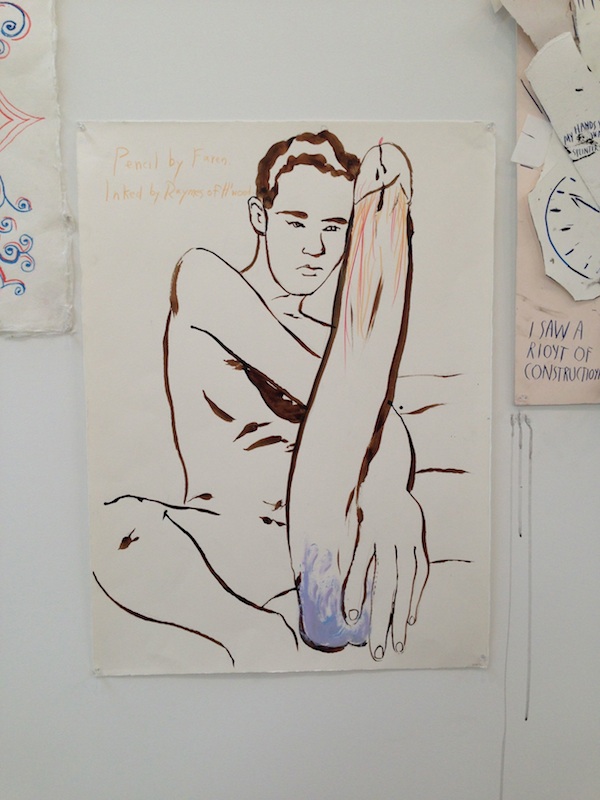 Above: "No Title (Pencil by Faren...)," 2013.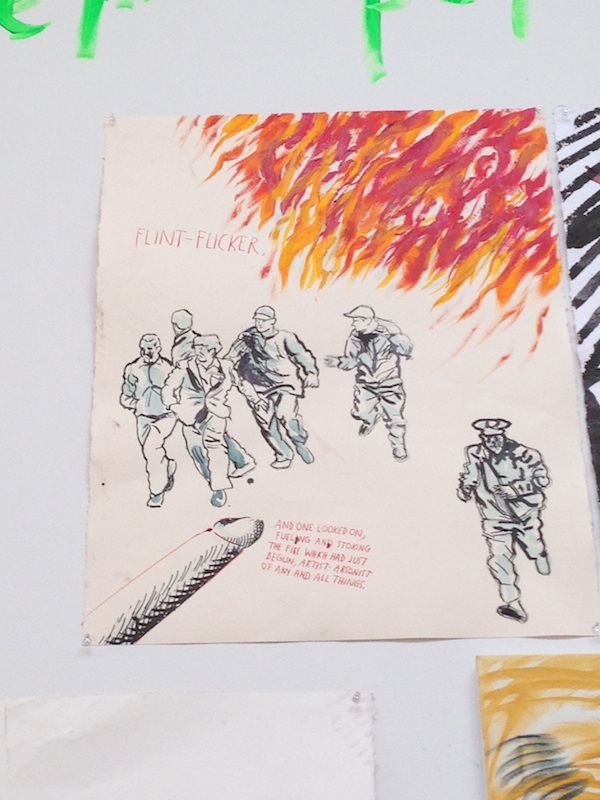 Above: "No Title (Flint-Flicker.)," 2013.
Above: "No Title (Graphite lasts forever...)," 2013.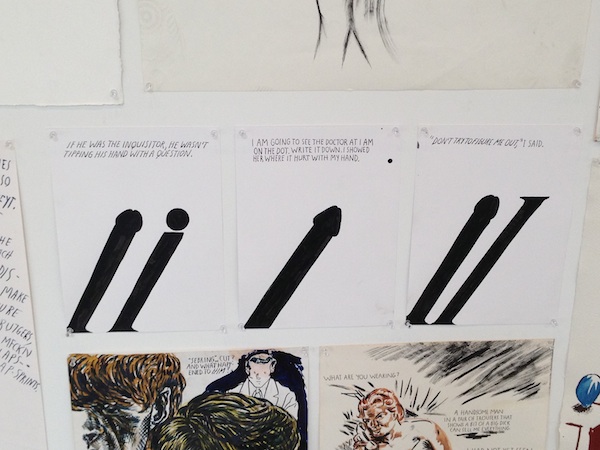 Above: "No Title (If he was...)," 2013.
Above: "No Title (Contact 10, 9...)," 2013.
Raymond Pettibon's "To Wit" will be up at David Zwirner through October 26.
(All photos by the author.)
-Ashton Cooper, ARTINFO
Like what you see? Sign up for ARTINFO's daily newsletter to get the latest on the market, emerging artists, auctions, galleries, museums, and more.