From a curator with a couture collection to a duo with a knack for coordinated suits, these 20 new additions to our pantheon of the art world's best-dressed are their own glitterati and operate on their own global calendar. Is it any wonder why the worlds of art and fashion get along so well?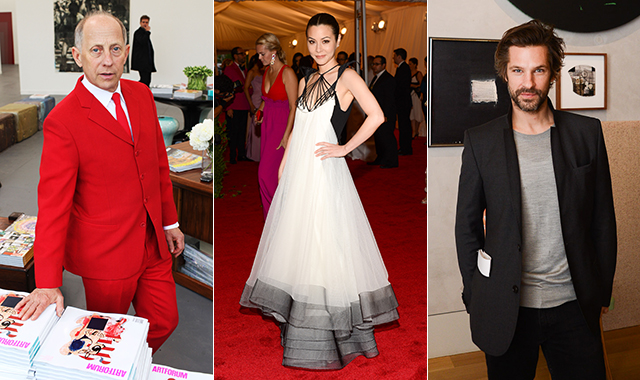 Artforum publisher Knight Landesman, model China Chow, and artist Aaron Young
/© BFAnyc.com

To See The Art World's Best Dressed Slideshow, Click Here
-Author, BLOUIN ARTINFO BLOUIN ARTINFO
More of Today's News from BLOUIN ARTINFO:
In the Studio With Robert Lazzarini, Master of Sculptural Illusions
VIDEO: Beijing-Based Design Curator Isabelle Pascal on "One Woman, One Concept"
Awards Latest: "The Master" Isn't "American" Enough for Oscar Glory
In the Debate About the Art Bubble, the Dealer Is the Missing Piece
Design for Iraqi Parliament to Replace Saddam Hussein's Super-Mosque Revealed
Like what you see? Sign up for BLOUIN ARTINFO's daily newsletter to get the latest on the market, emerging artists, auctions, galleries, museums, and more.