While in Houston for the Texas Biennial, I had the pleasure of visiting not only the Museum of Fine Arts, Houston's James Turrell retrospective, but also the Light and Space art mystic's enormous, two-floor Skyspace installation at Rice University, "Twilight Epiphany," which debuted last year and caused a tiff between the college's jocks and art nerds.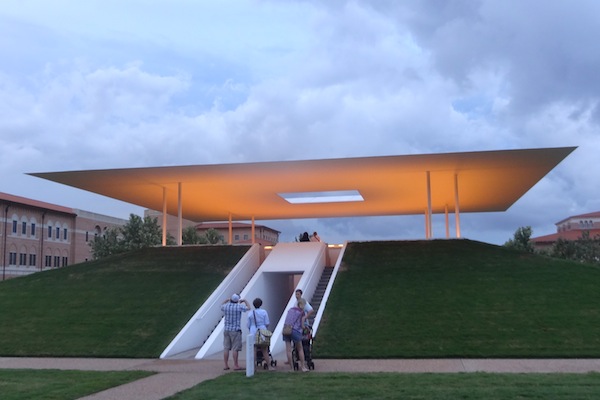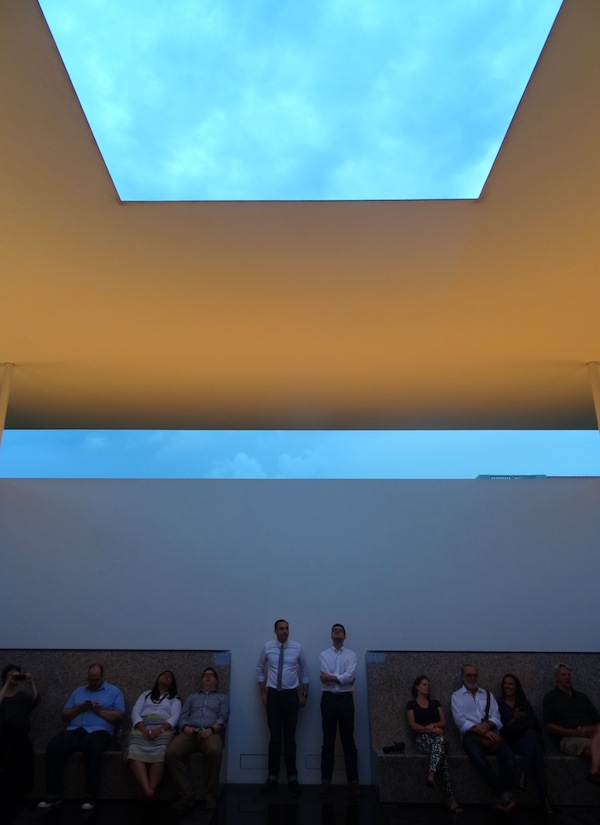 Though the skies over the sprawling Texan metropolis were stormy on Saturday night, the Skyspace was packed, with both its ground-level seats and the ring of second-floor benches filling up by the time a docent appeared to recite the rules -- no cell phones, no flash photography, etc.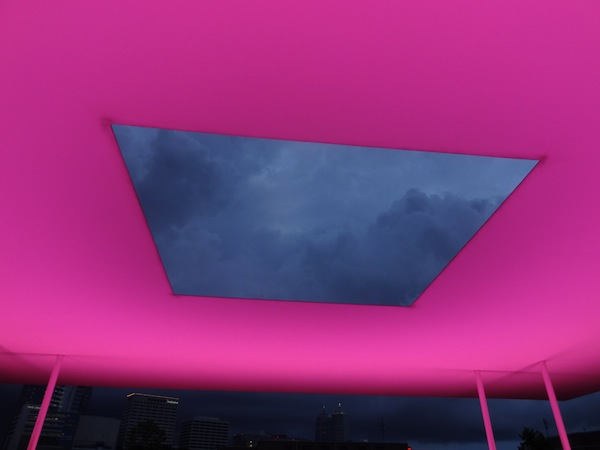 Unlike the Skyspace at MoMA PS1, "Meeting," "Twilight Epiphany" features an array of lighting effects common among Turrell's most recent installations. The resulting effect highlights the contrast in hue between the tones projected up onto the Skyspace's blank roof and the changing dusk sky glimpsed through the square aperture. Yellow lights, for instance, made the sky seem especially blue.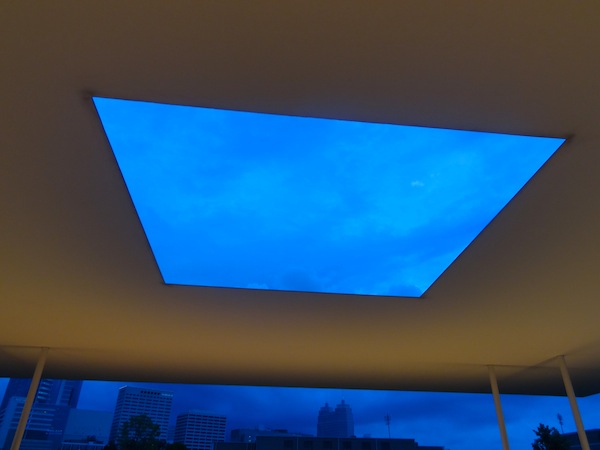 While a turquoise section of the 40-minute light sequence made the sky seem to turn a mauve tint with hints of burgundy.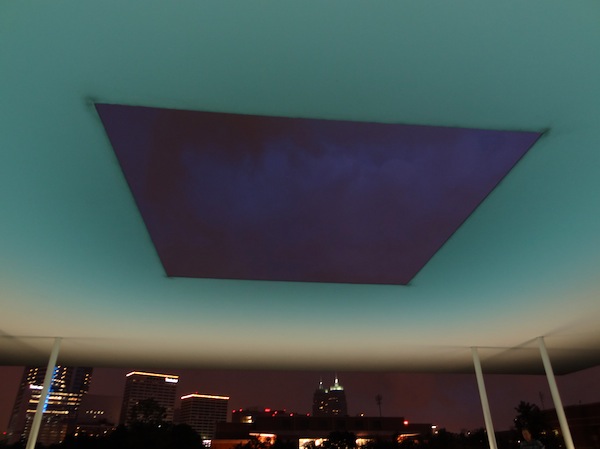 A minor drawback of the installation, of which future visitors should be mindful, is the swarm of mosquitoes that frequents the artwork, preying on visitors as they sit and attempt to contemplate the installation's subtle light tricks.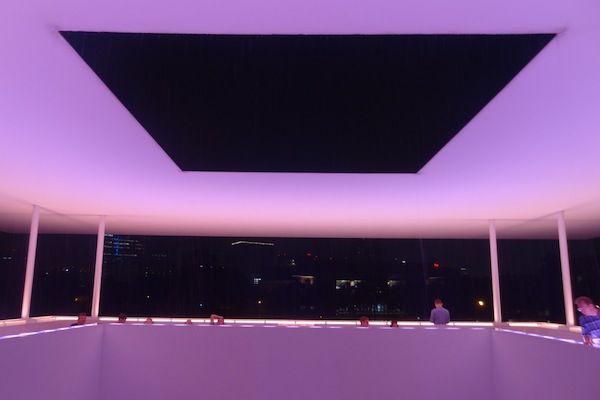 On Saturday evening the ominous clouds eventually let forth with lightning and rain, causing the installation to empty out prematurely. Though the combination of inclement weather and incessant mosquito attacks -- and a Houston PD helicopter that passed through the aperture at one point -- made the titular epiphany difficult to achieve, the installation is no less spectacular and an essential destination for any and every Turrell enthusiast, whether or not they are attempting to complete the daunting "Tour de Turrell."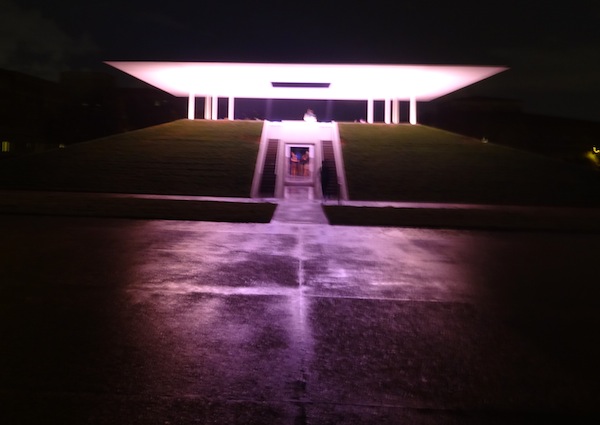 James Turrell's "Twilight Epiphany" is open from before dawn until 10pm every day except for Tuesday afternoon.
-Benjamin Sutton, ARTINFO
(Photos by the author.)
Like what you see? Sign up for ARTINFO's daily newsletter to get the latest on the market, emerging artists, auctions, galleries, museums, and more.