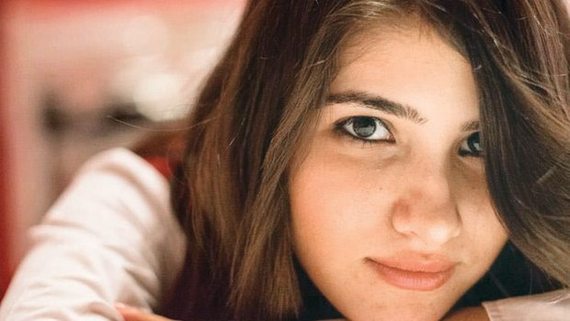 Özgecan Aslan was a psychology student at Çağ University in the southern Turkish province of Mersin.
"As leaders, we are responsible for the murders in our own country and people vote for us to police. If we keep quiet, they will always keep quiet..." Recep Tayyip Erdoğan, the President of Turkey, told Barack Obama on Friday, accusing him of being silent after the killings of three young Muslims in North Carolina last Tuesday.
Mr. President, I have something to tell you: while you were busy scolding President Obama and insisting that leaders are responsible for the murders committed in their own countries, back home in Turkey, the men who assassinated Özgecan Aslan, a 20-year-old university student, were being sought by authorities.
These are the horrifying events. Ms. Aslan gets on a bus, following her normal routine from school to home. As the last passenger gets off the bus, she's left alone with the driver, his father and his friend. Two days later, the men are captured by police and Aslan's body is found. The initial autopsy report shows that the young woman was stabbed to death, and later, her body was burned. The driver confessed that he had attempted to rape her but because she resisted by using pepper spray and fighting back, he couldn't complete the assault. So he killed her with the others' help.
This kind of cruelty is beyond human comprehension. Words are useless to explain the sadism and dehumanization. More devastatingly, many of us were upset and angry to know that Özgecan wasn't the first, and will not be the last victim of sexual assault and murder. Especially nowadays, when violence against women is on the rise in our country. Yes, rape and sexual harassment have always been an issue in Turkey. However, reports of these crimes have been skyrocketing. According to the Ministry of Justice, there has been a 1,400 percent increase in the number of reported cases of violence against women in recent years. In March 2012, the Turkish parliament passed several pieces of legislation to prevent violence against women. Yet, instead of improvement, many women in Turkey are experiencing a deterioration of their safety and status in the country. We should find out why current laws fail to stop violence against women in Turkey and how much of the problem is social and how much is about a lack of pertinent legislation.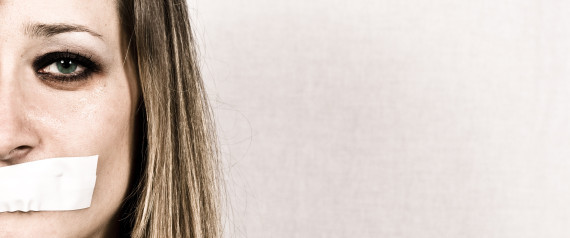 Mr. President, with all due respect, you are responsible for intensifying the country's climate of machoism with your routine rants about private morality. Your endless litany of off-the-cuff statements about motherhood, how many children a women should bear, abortion, c-sections, co-ed dorms and beyond, have infused the public space with anti-woman sentiment. With your comments, you have influenced Turkey's gender fault lines, which long predate your time in power to serve a masculine-dominated culture. Now, in your New Turkey, women increasingly feel they don't have a place in the public sphere. They have been told what to wear, how to laugh, when to marry. By constantly saying a woman's number one duty is to be a mother, those people who want to catch your eye and earn your favor have begun to echo you, like the Prime Minister, the Health Minister and a whole army of Twitter trolls.
Mr. President, you told girls, "don't delay your marriage," and the New Turkey offers cash rewards for marrying early. Your government has also enacted education reforms that could adversely impact girls. The 4+4+4 education reform law allows students to study long distance after 4th Grade even though it used to be mandatory to go to school until the 8th Grade. I am afraid some might take advantage of the policy to prevent girls from continuing school after age 10. According to the information from Dr. Erhan Tunç, an assistant professor at Gaziantep University, one in three marriages in Turkey involves at least one party under 18 years old. His research also puts forward that 82 percent of child brides in Turkey are illiterate. Also, in many cases girls get married while still only 11 to 14 years old to older adult men or widowers. We don't know how such policies have affected girls' education, but if history is any guide, there's more than enough reason to be concerned.
Also, remember, in 2011, while giving a speech on International Women's Day, you said "violence against women was exaggeration." Mr. President, while responding to violence, world leaders must play an integral part in peace processes. They have different responsibilities. They cannot talk the way people talk on the street. They have to set a good example, and they have to be role models. A leader shouldn't talk about sensitive issues the way you did, once again, in your speech at the Women and Democracy Association's gathering last November. You have to remember that action speaks louder than words. Check Turkey's recent state of affairs before opening your mouth. The numbers show women are still dealing with enormous levels of discrimination. The Global Gender Gap Report 2014 released by the World Economic Forum ranked Turkey 132nd out of 142 countries in terms of women's economic participation and opportunity and 105th in educational attainment. The International Strategic Research Organization (USAK) also alleges that child marriages in Turkey constitute 14 percent of all marriages. Statistics from the Women's Status Directorate General (KSSGM) state that almost 4 million women in Turkey are illiterate.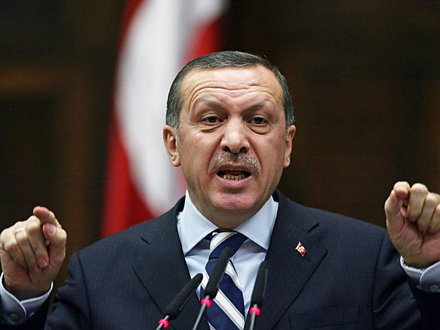 Recep Tayyip Erdoğan
Given this situation, if a president starts a speech saying "women are not equal," which is what you said, he will only encourage the abuse of women. If you need to advise someone, you can advise men instead, and say "If you want to raise happy children, love their mothers." Or, "A real man would never hurt his woman." Or if you want to give a reference from Islam, as you always do, you can advise, "Everyone is equal in God's eyes, except those with 'taqwa' [piety], who will be lifted higher than others." There are many constructive ways to empower women and to support them to have a healthy and happy family life and success using the cultural language of the country; dictating women's number one duty is not one of them.
Mr. President, what do you think is the result after 12 years of your efforts of social engineering to create a new generation? Apparently, we have monsters instead of the "pious youth," you had attempted to achieve. Although, Ozgecan's death is already so devastating, the stomach turning discussions people of "The New Turkey" are having about it across media platforms make everything more unbearable.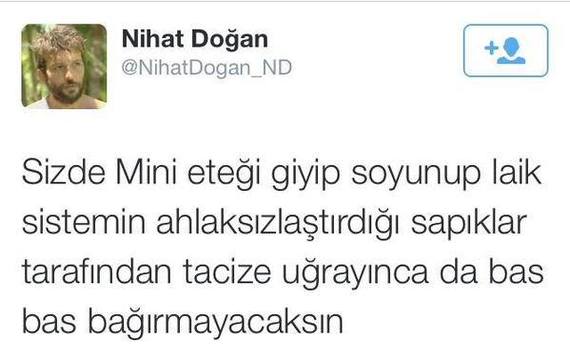 Nihat Doğan, a man whose sole claim to fame comes from the TV show, Survivor and who is also a big fan of yours, tweeted: "women wearing miniskirts and getting naked don't have the right to make a fuss when they're harassed by perverts deprived of morals due to the secular system." Many conservative pro AKP supporter now cherish him and say that "if women have head scarves, wear conservative clothes and don't go out in late hours, they won't be sexually assaulted."
That is nonsense. Keeping women at home and covering them as an object will not solve society's or men's problems. They should remember 20-year-old Fatma Nur Çelik's violent murder. She was found dead in her home in İstanbul's Bahçelievler district. Then a man who went to her apartment to fix the Internet connection confessed to raping and killing her. She was not out, Mr. President. She was home when she was murdered and she didn't have any revealing clothes on. In fact, she was wearing hijab.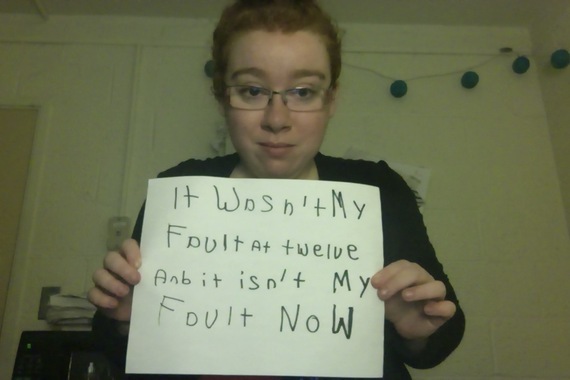 The cause of rape is not what women wear but how men look at them. "Women do not get raped because they weren't careful enough. Women get raped because someone raped them," indicates Jessica Valenti in her book The Purity Myth. Turkey has to face the problem. Sociologically, psychologically and practically, rape is not about sex. It is more about violence. Men rape women, children, and other men to prove their power to humiliate the other. It's also about control, and evidence of a broader social and cultural problem.
Your other fan, Cemile Bayraktar, writer for the pro AKP Yeni Safak Daily, also made a horrifying comment to defend you and your New Turkey after the horrible incident stating, "Muslim country, rape... try not to be a greedy opportunist, in the US every two minutes a woman gets raped. Now, shut your mouth."

Ms. Bayraktar is right, sexual harassment and rape are very serious and are a common problem for women in the US, like many places in the world. The National Intimate Partner and Sexual Violence Survey claims nearly one in five women in the US "have been raped or have experienced an attempted rape at some point." Rape, also has become a pivotal issue on college campuses recently. The issue was taken up recently by President Obama when he said, "You can judge a country by how they treat their women." In doing so, he did something encouraging last Sunday at the Grammys. While everybody was tuning in to watch the world wide broadcasted awards ceremony, Mr. Obama made an invitation to help end sexual violence. "It's not okay -- and it has to stop," he said.
The message is part of the White House's "It's On Us" public awareness campaign against sexual assault at college campuses across the US which enlists the support of sports stars and celebrities. Obama also asked the artists featured at the Grammys to ask their fans to make the same pledge that these prominent figures have made. "All of us, in our own lives, have the power to set an example. Join our campaign to stop this violence," the US President added.
Obama's announcement was one of the most popular issues after the Grammys. It was talked about even more than Taylor Swift's dress, or the fact that Sam Smith got five awards. I think it was a brilliant idea to air it during the Grammy Award Ceremony while everybody from different age groups, especially youth, were watching around the world. It made it a global campaign with a clear message: sexual harassment is not okay.
Mr. President, according to the Turkish news website Bianet, in 2014 alone, 281 women were killed, 109 women and girls were raped, 560 women and girls were physically abused, 140 of whom were sexually abused -- but these are not natural disasters. They can be prevented. "One way to know a country, is to know how people die there," Albert Camus said. Look at the overall picture in Turkey and ask yourself, is this an isolated incident or the tip of an iceberg of a larger social problem: an extensive lack of ethics and a loss of respect for human decency in the public sphere? I'm not the only one asking this question. Many Turks today are worried about the moral state of our country. Remember, the mayor of Mersin, Burhanettin Kocamaz, who attended Aslan's funeral, said that moral values in Turkey have deteriorated. "We are living in a time when women are murdered every day. The whole society, most notably the leaders, should reconsider their stance." he concluded.
Mr. President, the time has come for you to admit that you have wasted priceless time, but it's never too late to change for the better. Think about it, 85 years ago, women weren't even "persons" under Canadian law. However, today they are doing far better than many other women around the world. You have to speak up and raise awareness publicly and privately that sexual harassment will not be tolerated. You and all politicians should repeatedly and widely condemn those inhuman acts. Punishments for such crimes should be increased. It's not so difficult to do. Governments have to dedicate themselves to improving the safety and welfare of women. Rape is not just a problem for women. It affects every unit in a society and culture across the board. We must all work on changing the concept of devaluing women. Women in Turkey desperately want to achieve their full capacity to step into their true power. To be able to do that, they should be supported by leaders. You should change systematic misogynistic state policies because we all know that society will never reach its full potential and achieve dignity if it leaves its women to unspeakable violence.
You said "as leaders, we are responsible for the murders in our own country and people vote for us to police. If we keep quiet, they will always keep quiet..." Sorry, but your inconsiderate comments weren't taken seriously by most Americans; they disturbed grieving American Muslims, and they embarrassed many Turkish Americans. We are fed up with watching the way you use religion as a tool to boost your popularity. Ok, we get it, that's your thing, you like the hype, but enough is enough. Please, stop using Islam to get fans and do something right for Islam: take responsibility for the murders in your own country. I ask, "Where are you, Mr. President?"
For More Arzu Kaya-Uranli