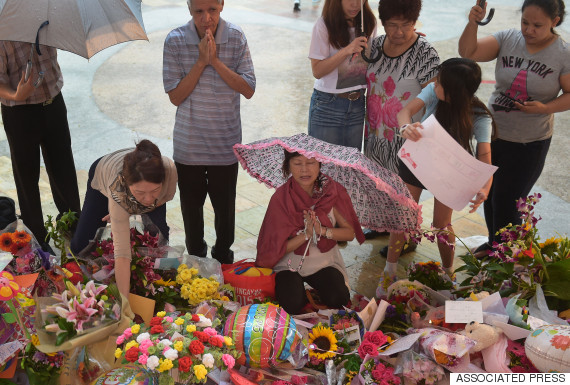 My husband was in Singapore last week. He travels often, but this is one of the very few times that he has been very impressed with a new country. In almost every phone call he was saying, "You should see Singapore." Our brief conversations made me really curious and I wanted to learn what amazed him about this tiny country. While I was doing a little research, last Monday we woke up to the news of the death of Lee Kuan Yew, a founder of Singapore who transformed a small port city into a wealthy global hub.
Singapore -- what Lee Kuan Yew called a "First World oasis in a Third World region" -- is one of Asia's wealthiest and least corrupt countries, and obviously it won't be the same without him. The country is just like its late leader: productive, sober, incorrupt, innovative, progressive and pragmatic. Singapore has become an economic force, with one of the world's highest per capita incomes and high-quality schools, health care and public services thanks to Lee's extraordinary work.
In a 2007 New York Times interview, Lee said, "To understand Singapore and why it is what it is, you've got to start off with the fact that it's not supposed to exist and cannot exist." He took over Singapore -- a fractured mix of Chinese, Malays and Indians with no common culture and language as well as almost no natural resources -- and turned it into an admired international business and financial center in three decades.
On the other hand, the governing philosophy of Lee Kuan Yew -- such as a belief that an empowered free market required a strong central government at the expense of personal freedoms -- was criticized. His national self-improvement campaigns urged people to smile, speak good English and flush the toilet, and be spontaneously kind. Also, chewing gum, feeding birds, throwing garbage off balconies and spitting are crimes even today according to Singapore's legal code. For example, anyone caught spitting in public in Singapore can be hit with a hefty fine of up between $1,000 and $5,000.
In his memoirs "From Third World to First: The Singapore Story -- 1965-2000," he responded to those criticisms: "We would have been a grosser, ruder, cruder society had we not made these efforts." He also explained that making people "change their habits so that they behaved more like first-world citizens, not like third-world citizens spitting and littering all over the place" was more challenging than building up infrastructure.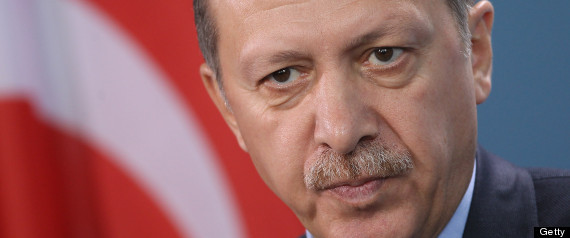 I think many of us who know a little bit about Turkey or any Third World country can easily relate to what he says. After I read him, I realized one more time why the "New Turkey" plan can't succeed. If you look at the recent picture of Turkey you can easily find many similarities with Singapore. Yes, Turkey has had fascinating infrastructural changes. It has done very well economically and has had a very well-established health care system for the last 10 years. And yes, Turkey's President Recep Tayyip Erdoğan is an autocrat the way Lee was. He has stamped down on many things, including smoking. However, Lee was ideology-free and did whatever was needed to ensure his country's survival for its people's sake, but today we know that Erdoğan has been using the damaged democracy of his country to transform it into an Islamist state.
So, while Lee was aiming to build a civilized society, Erdoğan aims to raise "pious children." Nevertheless, apparently he doesn't know good ethics should come first before raising pious youths. He can't be a good role model while scolding people on the street and intimidating the women of the country. For example, even while praising motherhood, he vigorously insulted mothers who criticized him, such as Gülsüm Elvan, Berkin Elvan's mother. Also, it is now obvious that he hasn't done well with corruption at all, while Lee was able to create a very incorrupt country.
Differently, Lee was sincere about raising the quality of life of every Singaporean. So, even though he was criticized for his iron grip on power, he was loved and respected by his people and people around the world. UN Secretary General Ban Ki-moon expressed his "sadness" at news of his death. US President Barack Obama described him as "a true giant of history" and the Chinese Foreign Ministry called him a "uniquely influential statesman in Asia."
Moreover, there is a crucial difference between Lee's worldview and Erdoğan's vision. While Lee acknowledged that we are all global beings and our survivals depend upon world conditions, Erdoğan prefers to stick with "precious loneliness" to be able to hide unjust treatment and to hide revelations of corruption.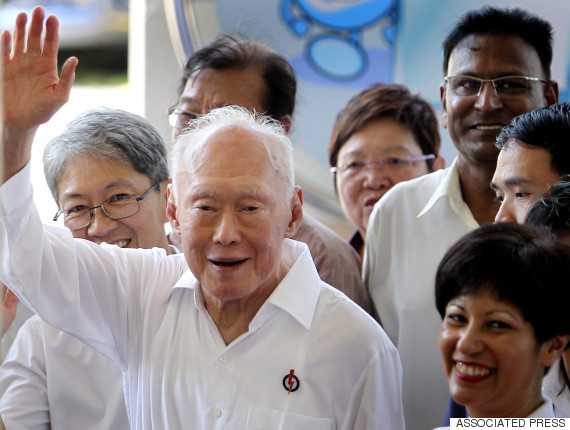 Meanwhile, last week, while witnessing an ugly fight and accusations of corruption traded between Deputy Prime Minister Bülent Arınç and Ankara Mayor Melih Gökçek, I thought that if the fight had taken place in a developed and civilized country, those politicians would have resigned promptly. "If we are not connected to this modern world, we are dead," Lee Kuan Yew once said, and it made me think that we are witnessing the inexorable death of the "New Turkey."
For more Arzu Kaya-Uranli
You can follow Arzu Kaya-Uranli in Twitter @akuranli