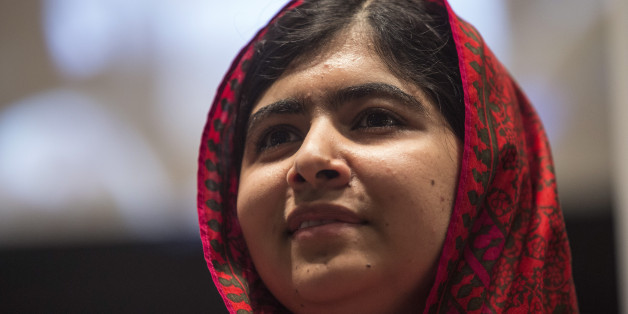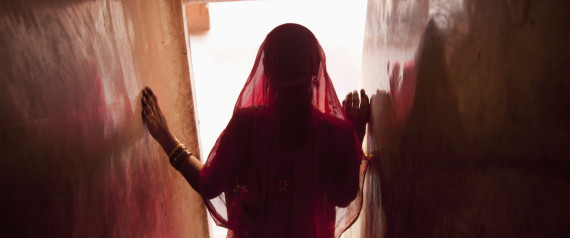 Years ago, when I made the exhilarating discovery that the first university in the world was founded by a Muslim woman, I was very surprised. Yes, it was a Muslim woman who established the first institute of higher learning. The University of Al-Karaouine, which is located in Fes, Morocco, was founded in 859 by Fatima al-Fihri.
Al-Karaouine is considered the oldest operating degree-granting university in the world by the Guinness World Records. However, centuries later, when a Muslim girl wins a Nobel Prize everybody thinks it's outrageous. It is more tragicomic considering the fact that this young Muslim girl won the Nobel Prize as an advocate of education for girls. The Nobel Committee called struggle for girls' right to an education "heroic." I think we should pause and think about what went wrong between 859 and 2014. Let's think about how Muslim women were visionary, educated and wealthy enough to establish a university back then but, even though they are still visionary and brave, they are now also vulnerable and miserable.

Oct. 11 is the International Day of the Girl Child in recognition of the rights of young girls and the unique challenges girls face around the world. The theme for 2014 is "Empowering adolescent girls: Ending the cycle of violence." Thus, the timing was great to announce Nobel Prize-winner Malala Yousafzai, who won jointly with Indian children's rights activist Kailash Satyarthi, who also fights for education for children.

Remember, the 17-year old Malala is the youngest person ever to win the Nobel Peace Prize and was named one of Time's 100 most influential people in 2013. Yousafzai was shot in the head by a Taliban gunman two years ago in Pakistan after coming to prominence for campaigning for education for girls.

On the other hand, earlier this year, more than 234 schoolgirls were abducted by the Islamist militant group Boko Haram in Chibok, a town in the northeastern part of Nigeria. According to news reports, on the night of April 14, armed Boko Haram members overwhelmed security guards at an all-girls school in Borno State, pulled more than 234 schoolgirls out of bed and forced them into trucks. Now, we know 57 girls have escaped, but unfortunately 190 of them are still in captivity -- that is, if they have managed to survive. Our worldwide outrage and the globally trending hashtag #BringBackOurGirls has not been effective in the efforts to save those girls.
Last Friday the Nobel Committee declared that violence towards children leads to the continuation of violence from generation to generation. Thus, they invited everybody to respect children and young people when they announced the award.

From something very bad, Malala is making something amazingly good. The recognition has helped expand the reach of her message. Malala's resilience inspires us all to support the struggle against brutality and ignorance. She represents hope for millions of people.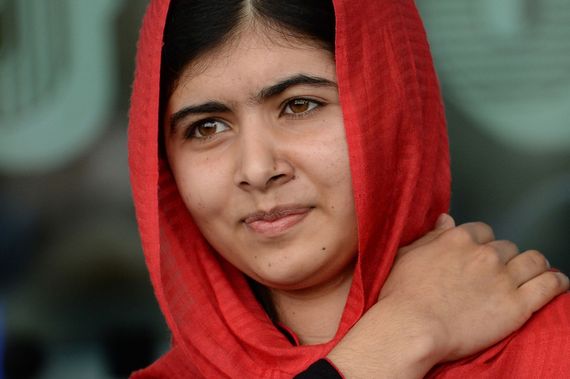 Malala reminded us that we owe much gratitude to our fathers, saying, "I'm thankful to my father for not clipping my wings, for letting me to fly and achieve my goals, for showing to the world that a girl is not supposed to be the slave." Here I paused to remember "Girls of Hope," a documentary by Ayşegül Selenga. The documentary features a bright girl from Van, Turkey who can't continue her education because her brother won't let her. There are billions of girls in the world who are stripped of basic human rights such as education just because they live in a male-dominated culture, a culture has nothing to do with Islam.

Malala's efforts to ensure that every girl has an education are also aimed at getting rid of terrorism. I believe the West has discovered this truth, too. It's no coincidence that Tawakkul Karman, a human rights activist from Yemen, won the Nobel Prize in 2011, and now Malala has.

If we look closely what has changed between 859 and 2014, we can easily say something went very wrong for women in Islamic societies. Obviously, we can say the colonial effort to "save" women didn't work. Westernization in the Islamic world hasn't worked as planned. The West has tried to impose its culture and traditions on Islamic countries, but the result is that men have become more conservative and women have been pushed out of the picture. Moreover, now we have to deal with the term "Islamism."

Thus, maybe the West is apologetic nowadays. Maybe they are trying to make up for it. It's now understood that cutting off the path to Islam doesn't beat Islam, but rather it nurtures extremism. I remember Malala's speech at the UN on the International Day of the Girl Child last year. "Islam says that it is not only each child's right to get education, rather it is their duty and responsibility," said Malala, reminding us that the first ayah in the Quran says, "Read."

Even though there are still hundreds of thousands of Malalas in the Middle East, a meaningful change is happening for them. A grassroots change has been created and implemented by primarily women. Muslim women have realized that they are capable and they have the right to be empowered and recognized. More importantly, their message to the world has been heard and understood.
For more Arzu Kaya-Uranli click