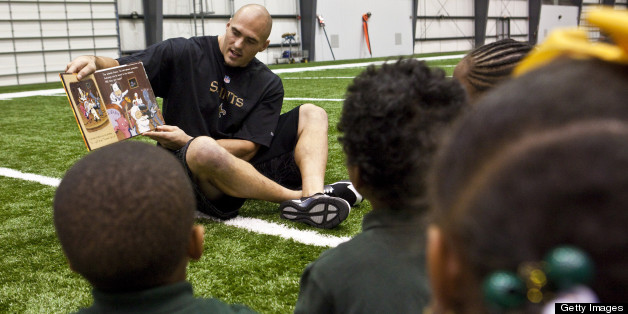 It is no secret that African-American boys and girls are disproportionately on the wrong side of the academic achievement bell curve. Education data illustrates the disheartening, unjust reality that schools across the State of Texas underserve young people like me.
The real injustice, however, is that the status quo persists. African-American boys and girls remain trapped in failing schools even though there are proven, expedited measures that would give every child a high-quality education.
A recent study shows that less than 1 percent of the students in several Dallas ZIP codes graduate at a college-ready level. Yes, that was not a typo: Only 26 out of 3,000 students who started high school in 2007 were prepared to proceed to post-secondary classrooms. Data shows that at least 3,100 inmates sent to Texas correctional facilities are from those same ZIP codes.
Other parts of the state are not doing any better. Houston Endowment recently sponsored a college and career readiness study which tracked Texas eighth graders. Since 2000, only 20 percent have proceeded to receive any post-secondary certification or degree. It is alarming considering the results of a study by the Texas Higher Education Coordinating Board. It says, in the next 10 years, 80 percent of the jobs created will require a post-secondary certificate or degree.
How do we expect our communities and economies to thrive when our young boys and girls are not receiving the education and training that is needed to enter the workforce?
Texans Deserve Great Schools offers information on several national best education practices, which, if introduced together in Texas, could serve as an expedited fix for a system in utter distress. These include parents uniting to "trigger" change in a school, and, the most exciting in my eyes, the creation of a Texas Achievement School District, which would mandate intervention in schools failing to educate their students.
Prior to the adoption of a similar district structure in New Orleans, schools there were in dire straits. Graduation rates for blacks hovered around 30 percent. Nearly 75 percent of the state's failing schools were located in minority, lower-income neighborhoods, and roughly 95 percent percent of the students fell below basic proficiency in both math and reading, according to the Thomas B. Fordham Institute.
As a black male, I am frequently reminded of the improbable odds men in our communities must overcome, sometimes by colleagues who opine, "Wow, he's smart. He can speak literately, and he's an Ivy League graduate of Cornell." Other times, it's by hearing the latest Rick Ross hip-hop song on the radio where one vocalist raps, "I'm part of the small percentage of negroes who made it out the ghetto." The status quo must be broken, for there is no reason why we have to treat the educated, high-school graduate, college-bound young black male as an outlier.
In 2003, New Orleans' Achievement (Recovery) School District was that "radical idea" which interrupted the status quo. Through this structure, schools have shown a 100 percent increase in graduation rates in four years. This year, New Orleans schools' four-year graduation rates are outperforming the national average for Black students, outperforming all schools in Louisiana, and outperforming the national average for white students, all because the New Orleans community collectively decided to intervene.
Today, black youth are entering high schools, passing their course exams, and leaving their schools not as dropouts or in chains, but as high school graduates.
Continuously failing schools could achieve these same results. It is time to say, "We have had enough; the status quo is not an option."