I've learned from men. I have read books written by men. I have studied the masters of business... men.
What about the women leaders in business?
What about the longing we have for Sisterhood and the craving to uniquely not just do business, but to be business? What about the power we possess, the stories we must tell and the beautiful way we contribute to our friends, our families, our neighborhoods and those who believe in us?
It is clear from Lean In by Sheryl Sandberg that we have lost confidence somewhere along the way, and yet we are still finding our way out of stereo types, to-do's, laundry, relationships and our deep desire to serve. Her story depicts the power of partnership and fulfillment, and as so many women, she unfortunately now finds herself in the solo journey of parenting and a career. I have so much compassion for her & those going through similar loss.
No matter our circumstances, most women focus our energy on our children.
When we work, they become the central theme to our every career move or our career stall. We say yes, because we know that somehow it will be best for them, even if that choice moves us away from Tuesday game night at home by the fire.
Yet, there has to be more.
I observe girlfriends in high-powered jobs missing school drop-offs to beat traffic for their 90-minute commute. It is not their fault. It is never their fault. They are not choosing career over their kids.
In fact, it's the total contrary. They are choosing their children when they travel during school vacation or attend meetings across the country that propel them into greater visibility in their company for the opportunity to afford baseball camp, or horse back riding lessons. We are not being sacrificial; we are making choices that take care of our families.
And, we are tired of the conflict within. At least I was.
We have done business their way, and it is time we be in business our own way.
But how?
How do we deconstruct an entire structure set up with a mindset to sacrifice health, family time and the ever eluding balance for the bottom line? How do we pull away from outdated 9-5 ritualistic schedules and still provide abundantly for our own, live our purpose, and be home for bath time?
I have, but one solution.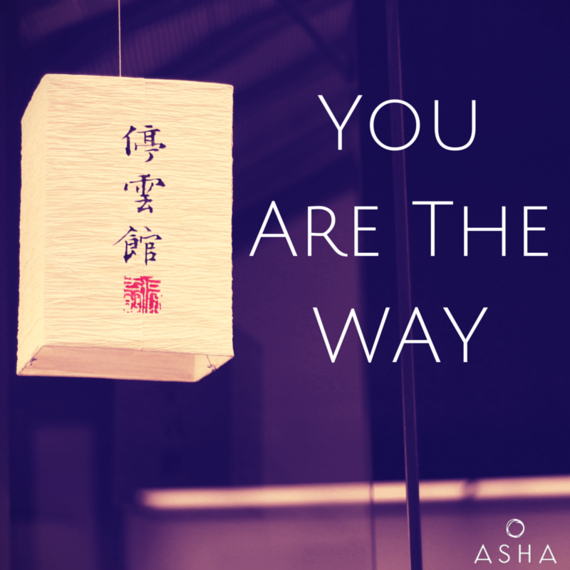 Make a plan to do so.
We have been taught businesses from the approach of men, but we are women. And sometimes we have seemingly conflicting priorities; however, I assure you, the priorities are not conflicting. What is conflicting is the structure which pervades our culture into thinking that there is one way to do life.
Self-employment or working for a small (flexible) business is one potential solution; the beginning and not the full story.
Many of us think that if we leave Corporate and enter the entrepreneurial and self-employment arena, we will escape the work hard, play hard doctrine. I disagree.
The doctrine we have instituted haunts all of us; every single darn day.
When we enter the self-employment maze, we have much to unlearn, and much to learn. Unlearn the outdated, overtly masculine way and learn a more femininely aligned vision to instill in our own psyche.
I have been traveling a lot lately, and this is not the norm for me. I have a thriving business and also a tinge of loving being in a hotel room with no pre-teen messes to clean up, and then an opportunity presented itself, to complicate matters.
I had been contemplating working with two masters (Michael Port & Amy Mead) to refine my message in a public speaking format, but wondered if this was the right direction in my career given that I do not want to be away from my girls every other week, or whatever schedule fit generating practice, visibility, and income with this craft. The life of a public speaker is not the schedule I envisioned when I created my 3-5 year plan. Not at all. Especially in these formative years in my daughters' lives, and as I feel into the toll that constant travel takes on my energy & my country-living lifestyle I adore.
Inner conflict arose.
I want to do this, it's a large investment, and is this worth my investment given that perhaps the investment will lead me in a trajectory of travel?
Then it hit me. I don't have to do it their way. I can do it my way.
I can do it the way that most aligns with my young family, my energy, and the ideal home environment I have created.
I don't have to do it their way.
I discovered that I am unlearning too. Even when I think I have it down, and even when I mentor other women to do this, I am unlearning and learning every day. And this is ok. We are all changing the way we do life and business so that it matches the life we envisioned for ourselves. We have to transform our relationship to our work, to our expectations, and to our sense of what we need/want versus what an industry or a culture demands from us.
I am hopeful.
Actually, more than hopeful, I am confident we are moving in the feminine way.
Just this past week, I had the privilege of interviewing the lovely, intelligent and progressive Claudia Altucher about her Idea Machine concept. Claudia's plan is to instill in every person the notion that if we each exercise the muscle of creating ideas, we become confident and true servants to the planet.
Arianna Huffington inspires the same kind of confidence in her view of the next level of the human evolution. Her movement toward mindfulness and balance conversations, as seen in her book Thrive, reminded me of the power of our feminine voice, and that we can do it all.
It is simply that doing it all requires great self-inquiry, deconstructing dogmas & creating a unique feminine approach to success.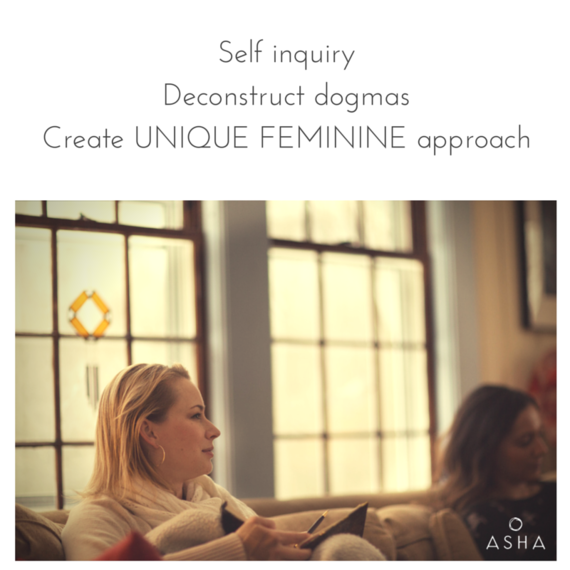 May you allow yourself to be honest with the inner conflicts and be resolute to create a plan to shift the inner and outer conversation of what your life deserves to look like....for you, your family, and the powerful contribution the world awaits from you.
Love,
ASHA
Soul + Business Mentor to Women Entrepreneurs
Photo credit: Risa Horn