In case we missed the text, an all-out air assault has blown away ground and pound in the NFL -- passing and receiving stats keep exploding through its domed roofs. Today's NFL is mostly about the rocket's red glare, bombs bursting in air.
Which suits the game of sophomores A.J. Green and Randall Cobb, two of the NFL's blazing young stars. Both wear #18 and are electrifying playmakers on the field. The Bengals' Green is already one of the league's elite wide receivers and earned the AFC's Offensive Player of the Month honor for September. The Packers' Cobb had sprinted to over 1,000 total yards (kick returning, receiving, rushing) after his first seven games. Doh?! These lads are kicking some "Gangnam Style" butt!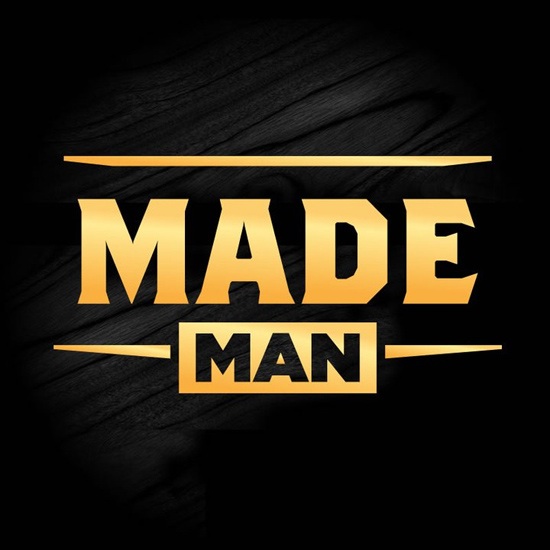 A.J. Green and Randall Cobb blog on the NFL for MadeMan.com
I co-write a weekly NFL Life Blog with Cobb and Green for MadeMan.com. I also know first hand that these off-field pals are modest, respectful but fun-loving young men who love their families and their southern home cooking. I know, right?!
Things sure have changed in the NFL. With the help of Klieg light media scrutiny on player indiscretions and the introduction of the NFL's personal conduct policy in 2007, mostly gone are the days of the Dallas Cowboys' infamous party "White House." One of those notorious Cowboys was three-time Super Bowl winning champion and Hall of Fame receiver Michael Irvin. He once told me that he was blessed to have had an NFL career that lasted 12 years. Today, he mentors the NFL rookie class about not making the same off-field mistakes he made.
I've had the honor of interviewing NFL legends like Joe Namath, Roger Staubach, Terry Bradshaw, Troy Aikman, Dan Marino, and Doug Williams. I've also interviewed recent MVPs like Tom Brady and Peyton Manning. But onetime bad boy Irvin was the first NFLer to tell me that NFL stood for "not for long."
Indeed, ESPN and Businessweek have figured that the average NFL career is less than 3.5 years. Some of the most memorable playmakers have come and gone in a blink of an NFL second. The Bengals' Ickey Woods brightly illuminated the NFL in 1988 with his dazzling runs and quirky end zone TD celebration, the Ickey Shuffle. In his rookie season, he was selected All-Pro and went to the Super Bowl. But then the serious injury bug hit and he was done and dusted by 1991 -- playing just 37 games over four seasons.
It is an incredibly precarious career. Another Hall of Famer was over-joyed at his own induction but was shocked when he saw other retired players limping, using canes or walkers, or even in wheelchairs. Caveat emptor.
That's one heavy price to pay. But this post isn't about that, it's about two young players who are totally focused on experiencing the ultimate NFL joy of hoisting the Super Bowl.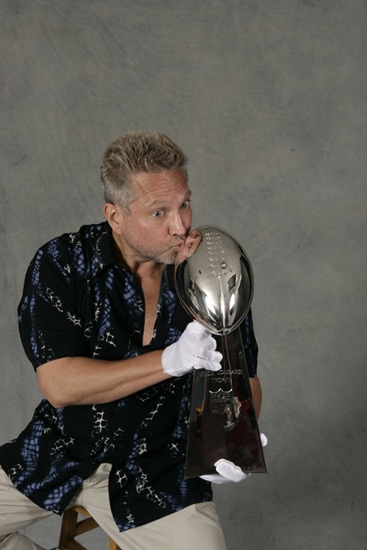 Blogger Ashley Jude Collie gets to hoist the Vince Lombardi Trophy
Two young men who also know that while careers are short, the monetary rewards can be huge. Except, the rewards are proportionate to how long and bright their football flame can burn before it ultimately burns out.
Since 2008, I've had the unique pleasure of working with and blogging with some of the finest young NFL players. Because so much is on the line, I've discovered these young players mostly stay out of the off-field limelight. They practice hard then go to war where they deal with the pain of weekly on-field "car crash" collisions -- they really do sweat blood and tears. Away from the field during the season, they drop their hip hop and R & B music at home where many of them play fantasy football and also compete against other NFLers on the latest multiplayer videogames.
Cobb and Green's own MadeMan.com words provide the best insight into what today's NFL new wavers are all about.
ON OPPORTUNITIES
Green: "My mantra? When the ball is in the air, it's mine. When the QB throws the ball it's either I'm going to catch it or it's going incomplete. Those are the two options. I like to be aggressive. Guys can talk smack all they want. I just like to compete. Period."
Cobb: "Waiting on the sidelines, you definitely feel anxious, but it's a good anxious. We're all competitors, you want to be out there. You can't really relax, you got to stay focused and be ready when your name is called. I'm constantly working on all phases of my game from kick returns to offense. I want to be the best I can for this team, helping any way I can."
ON PAIN
Green: "You really don't think about it during the game--you're pumped up, your adrenaline is going. But come Monday morning, you are feeling it, the soreness...black and blue. You know you're going to get hit. So the goal is to catch the ball, get as much yardage as you can, and if you feel a d-lineman coming hard at you, you get a feel for going down. But football is a contact sport and that's why we love it."
THE LAMBEAU LEAP
Cobb: "I've done the Leap every time I've scored. It's so much fun, because you're jumping right into that amazing fan energy. You're getting beers and food on you, they're screaming your name, the camera flashes are exploding, it's insane. Those are moments you never forget. A real cool experience, not only for the players and fans!"
SOUL FOOD
Green: "If you're visiting my home state of South Carolina, bring a big appetite with you, man! Down South they love to cook -- chicken a lot of different ways, grilled, deep fried, soul food, macaroni and cheese, collard greens. It's making my mouth water just talking about it, man."
Cobb: "Soul food? That's when a person puts their soul into making it, spreading their love to everybody who'll partake. And it's real good for your soul, maybe not so good for your health. If you're visiting my home state of Tennessee, don't bring your healthy habits with you, because we eat good down there."
Follow Ashley Jude Collie on Facebook: www.facebook.com/AshleyJudeCollie
and Twitter: @ashleycollie - and at MadeMan: http://www.mademan.com/sports/

Follow A.J. Green on Twitter @TeamGreen18 and on Facebook - https://www.facebook.com/adrielgreen18
Follow Randall Cobb on Twitter @rcobb18