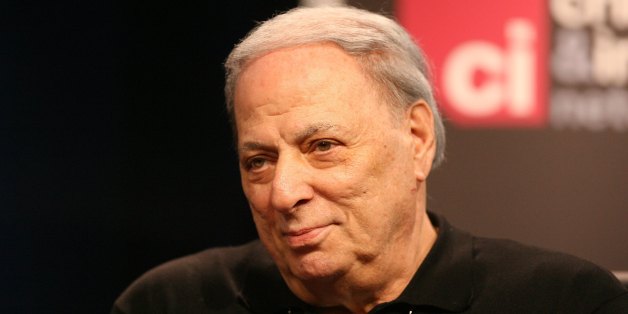 It's interesting how some real-life stories refuse to disappear. In 1977 highly decorated former NYPD detective Sonny Grosso wrote and published a book called Murder at the Harlem Mosque, about the events that he personally witnessed on April 14, 1972, at the mosque located at 102 West 116 Street. Four decades on, that event is back in the news.
Grosso, whose own life story was brought to the big screen in the five-time Oscar-winning movie The French Connection in 1971, had become a technical advisor on The Godfather and legendary cop shows like Kojak with Telly Savalas, and TV movies like Contract on Cherry Street with Frank Sinatra in the 1970s. Then, after retiring from the NYPD, he became a celebrated producer himself, working on a string of hit TV series (Night Heat, Top Cops, True Blue) and movies for television (Mary Kay Letourneau: All American Girl, Kings of South Beach, and Citizen Jane, as well as several based on Mary Higgins Clark's novels).
But in 2005 he produced a television movie N.Y.-70 (starring Donnie Wahlberg and Bobby Cannavale, who won a 2013 Emmy for Boardwalk Empire), which once again touched on the events that happened back in April 1972, including the tragic death of police officer Phil Cardillo at that Harlem mosque.
This July 21, 2014, Grosso celebrates another birthday. He has spent every one of them in his beloved New York City. He still bleeds NYPD and New York Yankees blue, but on this birthday he'll have a little sorrow in his heart and will be thinking about that tragic event that happened four decades ago.
That week in April 1972 should've been one to celebrate for all time for Grosso. On April 10, 1972, the 44th Academy Awards were held at L.A.'s Dorothy Chandler Pavilion. Because of a morbid fear of flying, otherwise tough guy Grosso didn't join The French Connection's producer (Phil D'Antoni), director (Billy Friedkin), and cast (Gene Hackman and Roy Scheider) at the ceremony, explaining:
I just couldn't get on a plane. Guys like Aaron Spelling and football's John Madden also didn't like to fly. So there I was, watching the Oscars from an apartment in Harlem. And there was Phil, Billy, Gene and Roy in L.A., all smiling and patting each other on the back as they won the Best Picture, Best Director, Best Actor, Best Writing, Best Editing awards. And I kept saying to myself, "What am I doing here, not with them? How stupid could I be?" As Frank Sinatra, whom I worked with on three movies, sang, "Regrets, I've had a few," and that sure was one big one for me!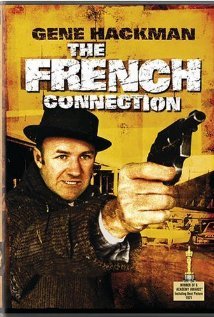 The French Connection poster (20th Century Fox)
But four days later things took a turn for the worse. In the late '60s and early '70s, there was major racial unrest in U.S. cities. Grosso had been assigned to the NYPD's Major Case squad to track down the Black Liberation Army in New York. In fact, he was on a Harlem stakeout of Twymon Myers, a BLA leader, who later made the FBI's Most Wanted List in 1973.
As Grosso wrote in his book and also recalls:
We were on that Myers stakeout, and a "10-13" came over that there was a cop in trouble at the Harlem Mosque. It turned out to be a phony emergency call, but we responded. Officers Cardillo and Navarra had first responded and were met with fierce resistance. Phil was a good young friend of mine, someone I'd taken under my wing, teaching him the ropes. He was a married father of three who was shot down with his own gun and later died at St. Luke's Hospital. Since then, all kinds of efforts to honor our fallen brother have come up empty. And, to this day, no one has gone to jail for his killing.
But on July 9 present NYPD Commissioner Bill Bratton and New York Mayor Bill de Blasio said they were reviewing ways to publicly honor slain police officer Cardillo, four decades after he was killed, to which Grosso responds:
People have been talking about doing all sorts of things: naming a street after Cardillo outside his former precinct, this and that. So here's hoping the mayor and police commissioner give Cardillo's family the recognition he and they deserve.
In the meantime, keep on rolling, and happy birthday, Sonny Grosso!