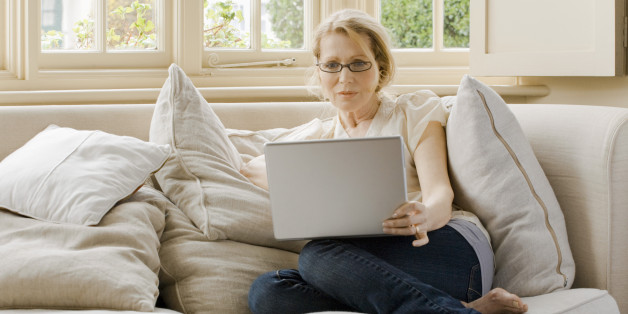 When I turned 25, I realized my friends' and my mindset had changed dramatically. Gone were the days of drinking Friday, Saturday and recovering Sunday. Taking 10 extra packets of sugar to from Starbucks no longer made sense (because buying the coffee but not sugar from the grocery store made sense when you're 22). Conversations during happy hour changed from getting someone's number, to discussing investment opportunities.
Call it a "quarter-life" crisis or just the way of life, but when I turned 25 I wanted roots, stability, and starting to think about the next steps in my life. Everyone says you should enjoy your twenties to the fullest. Believe me, you should!
However, it doesn't hurt to start thinking about savings, investments or bigger purchases. By 25, you've been long term in your job or have started your second or third job out of college. You've figured out a few things about the job market, and chances are, you've received a raise or two. With that extra money, come bigger purchases and thoughts about investing. After 25, you'll most likely make or consider these five financial changes/investments:
1. Buying a New Car
When I was 16, I couldn't wait to get a car. I didn't care what it looked like! Anything with wheels was my freedom. In our late teenage years and early twenties, our jobs and starting salaries don't exactly offer us the most luxury. By 25, I wanted something a little nicer... something with a lot less miles and issues. If you're starting to get the "new car itch," make sure to do your research. This Auto Loan Calculator helps you figure out what your payment per month would be with/without a down payment, interest rates, etc. It gave me a lot of clarity and helped narrow my car search.
2. Buying Property
After renting an apartment in Manhattan for three years, I realized I had spent hundreds of thousands of dollars in rent. It only made sense to start thinking in investing in property instead of handing it over to my grumpy landlords that hated to fix anything. Start doing your research and saving. Talking to your bank or a realtor could help you not only decipher your neighborhood of choice, but your budget, potential loan rate savings, and where you'll get the most growth.
3. Investing In Your Company's 401(k)
When you started your first job, paying for groceries seemed like a win. After 25, living paycheck to paycheck might seem a little old. As the number of defined-benefit plans has declined (RIP Social Security/Pension Plans), the number of defined-contribution plans (ex. 401k) has increased. The investments grow tax-deferred, thus leaving more of your money to compound through the years until you retire. Many companies offer to match your contributions (Free money!). For more information about how to invest in your 401(k) head over here.
4. Couponing
I'm not suggesting that you become extreme couponists. Coupons save you money, and after a while those savings do add up. By using coupons, you're buying the same product at a discounted price. Many retailers such as Target's Cartwheel app offer coupons for additional discounts. Websites such as Wowfreestuff or Retail Me Not offer coupons for product offered in a variety of stores so that you can save no matter where you shop.
5. Put some into your piggy bank.
In my early twenties, it seemed like a mortal sacrifice to save 20 percent of my income. I had drinks to buy and rent to pay for! In our twenties, there are fewer demands on our income (think raising children, weddings, etc). This is the time we should be saving. When I lost my job (thanks recession) one year in late November, I had one month of savings, and I had to pay for Christmas gifts still. It was probably the most stressed I have ever been, and I never want to feel that way again. Do yourself a favor, and save!
PHOTO GALLERY
Biggest Money Mistakes 20-Somethings Make