A man at work today is nothing like the old-timey man of yesteryear. Today's man is constantly connected, always in demand, and regularly plagued with pointless office chatter -- usually about someone's cat, child or gym routine.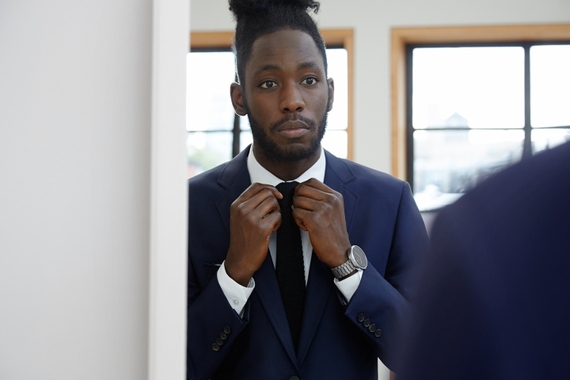 We get it, Barry; P90X changed your life.
In this brave new world, sometimes we need a little help to make work less stressful and the day tick by faster. Here are the gadgets, gizmos and gear to help the Man of Our Times succeed.
1. For The Man Who Goes Old School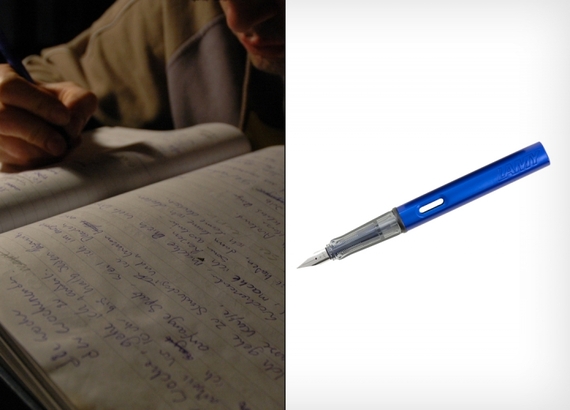 For enthusiasts -- aka guys who take spilled ink a little too seriously -- Lamy Safari is one of the most known names in the pen game. The Al-Star brings the old-timey charm of writing with a fountain pen but fits that charm neatly inside a sleek, colorful aluminum casing. The nib can be easily swapped and a side-window lets you know when you're running low on ink from all that colonial style note taking.
2. For The Man Who Creates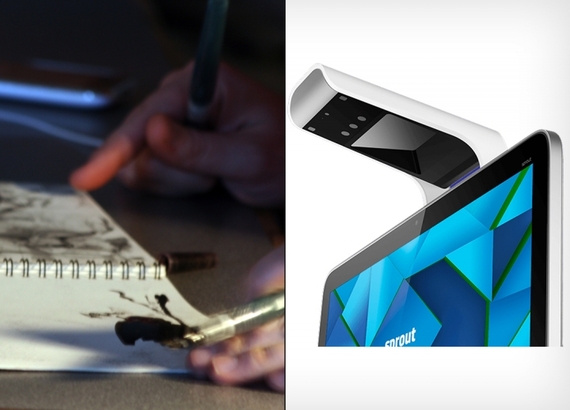 For the past 40 years, computers have used keyboards. HP's Sprout, however, uses a giant, flat mat. Anything sketched or written is captured by sensors on the mat. Anything placed on top is either photographed or scanned by an overhead camera and instantly turned into digital content that you can further tweak. If your creativity hits a wall, or you feel like traveling back in time to 2013, you can still plug in a good ol' fashioned keyboard to catch up on all the emails you've been ignoring.
3. For The Man Who Can't Work In Silence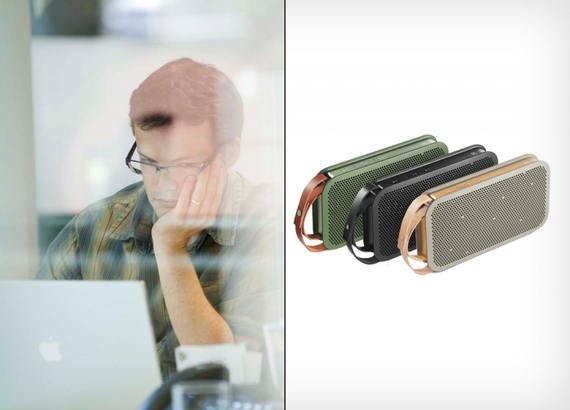 With Scandinavian speaker-maker Bang & Olufsen, you know you'll be getting a real Bang for your buck and a real Olufsen for your... I guess, buck. While the $3,000 A9 will fill any room with sound through sheer power alone, the smaller A2 uses other tricks to ensure that rooftop parties and office parties alike are provided with clear, crisp audio. The A2 has drivers on both sides, meaning it creates a much wider field of sound than its rivals. It also boasts 24-hours of playback and can remember up to eight devices, which means playing music at work just got a lot more democratic.
4. For The Man Who Drowns Out Colleague Chatter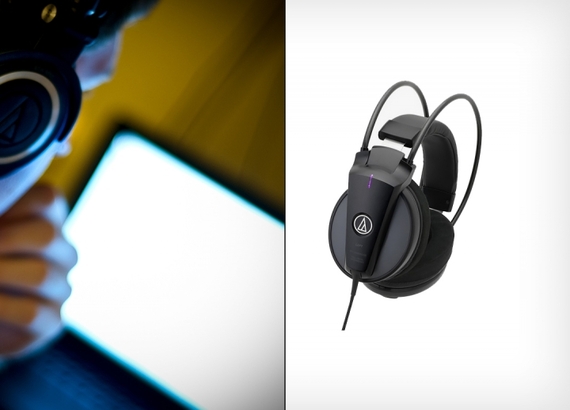 Audio-Technica ATH-DN1000USB Headphones
Working in an office, there are times when you'll need to deafen the meaningless "you betchas" of your sales staff with the face-melting melodies of the bands you watch live on weekends. If you take your ears seriously, you should look to Japanese audio equipment manufacturer Audio Technica's terribly named ATH-DN1000USB. These cans have one of the largest drivers found in a pair of headphones -- 53mm. This means they handle a wider frequency of sound than pretty much anything else on the market. Plus, they plug into your USB port instead of headphone jack, making them the world's first high-resolution headphones that receive audio direct from the source.
5. For The Man Who Thinks What's On The Outside Matters Too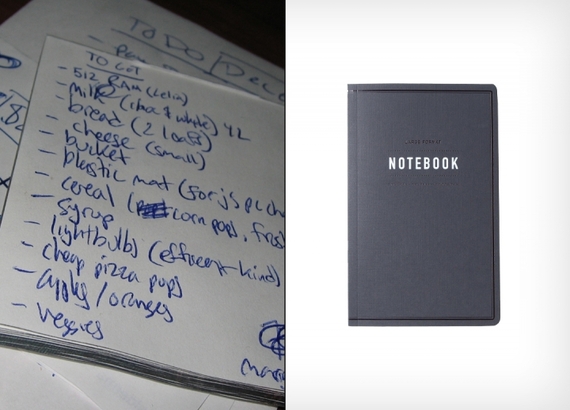 From the name, Tanner Goods, you can probably guess that this company from Portland, Oregon crafts leather products designed to make square-jawed Marlboro men drool. But that hasn't stopped them from getting into the notebook business. Their latest range, a series of large format notebooks, feature 100 lined pages with an accompanying leather binder that allows you to keep doodles of your boss and other masterpieces safely tucked away.
6. For The Man Who Isn't Always At Work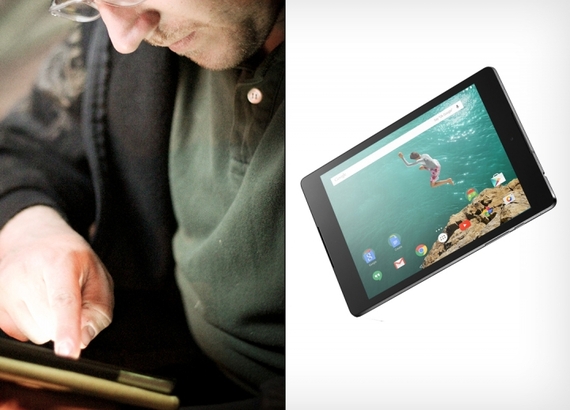 Google's HTC-made Nexus 9 tablet has an 8.9-inch screen that's larger and easier to work on than an iPad-Mini and portable enough to fit into any man-sized bag. Beneath that nearly-nine-inch LCD display is the first Nexus 64-bit processor paired with a graphics chip and 2GB of RAM, which lets you download the latest episode of Game of Thrones minutes before your next cross-country flight. There's also an 8-megapixel camera, and a keyboard folio accessory that means you can type as fast as you would on a laptop, without having to carry around the bulk.
7. For The Man Who Can't Keep Track Of His Stuff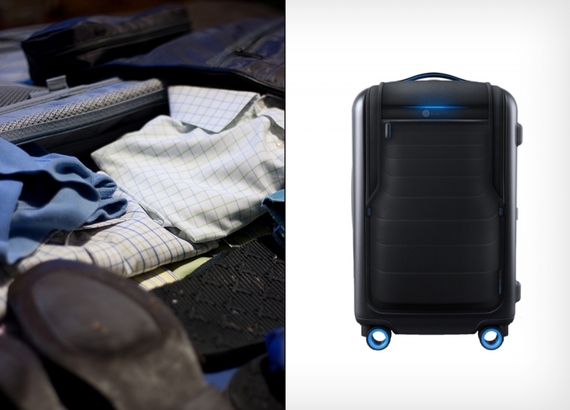 Do you feel like packing was specifically designed to take the fun out of vacationing or add an extra layer of pain to a business trip? You need Bluesmart. This carry-on suitcase connects wirelessly to your smartphone, which then allows you to weigh, lock, unlock, locate, and even track your suitcase as it moves through the airport. There's a built-in battery that'll allow the case to recharge your gadgets six times over and it'll even tell you the weather at your destination and what you need to pack. It does not come with a feature that reassures your client that you're on the right track. Otherwise, you're covered.
8. For The Man Who Lives For Points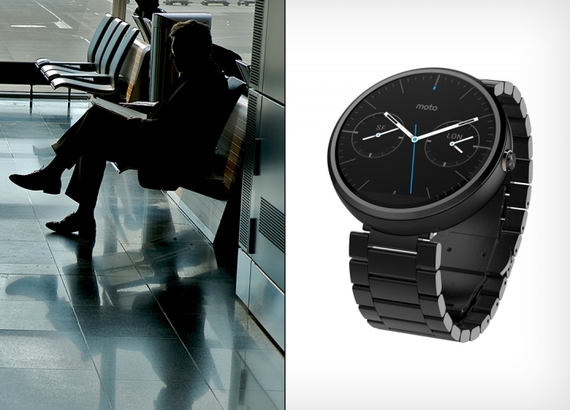 As we just mentioned, traveling is stressful, but Moto 360 can provide real time travel updates for when you need to leave for the airport, can book a Lyft to get you there, and even alert you if there's a gate change. What's more, it can do all this from your wrist, truly making it the "watch of our times," and perfect for when you have a slice of pizza in one hand and a briefcase in the other.
9. For The Man Who Needs More Juice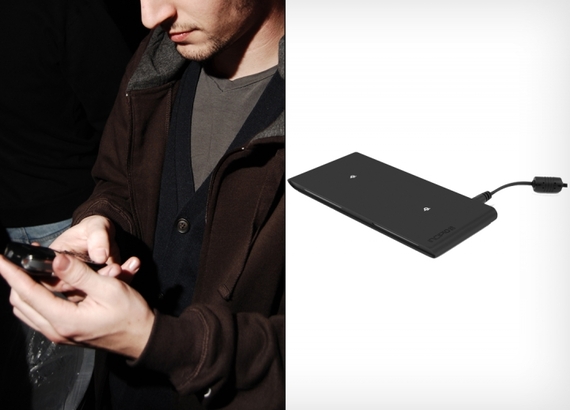 Incipio Ghost 220 Wireless Charger
The Qi charging protocol has been around for a while, so you really don't have an excuse for cluttering up your desk with a tangle of charging cables. For devices that are Qi compatible, simply placing it on the Ghost's 220 charging base gives your smartphone a full charge, without a wire in sight. What's more, the dock can replenish up to three devices simultaneously, so you don't have to worry about plug space either. Save the surface of your desk for things that matter... like a dying plant or pictures of your ex-girlfriend.
10. For The Man Who Cares About His Vision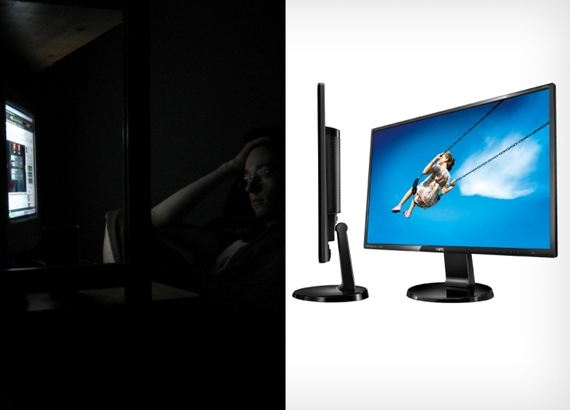 We know you might have delusions of eternal youth, but it's a fact that Computer Vision Syndrome affects between 50 and 90 percent of people who work at a computer. This ailment can give you headaches, neck or back pain, and even accelerate the decline of your eyes. Thankfully BenQ's new range of Eye-Care monitors, features a flicker-free backlight to reduce eyestrain, fatigue and headaches. Think of it as an excuse to finally purchase a bigger, better screen at work that doesn't include the Lord of the Rings trilogy.
For 5 more slick pieces of gear that will make your boss jealous, check out the original article on AskMen.