The anticipation of festival season is like the promise of an ice cold beer after a long day at work in high summer -- it builds exponentially over time, the closer it gets. And while music lovers have plenty of summer festivals to choose from, it's rarely the music alone that attracts a crowd. For our purposes, a festival is only as good as the city it's in.
Feast your eyes on nine of the world's most amazing cities, all playing host to awesome upcoming music festivals in June and July.
Mawazine - Rabat, Morocco - May 30-June 7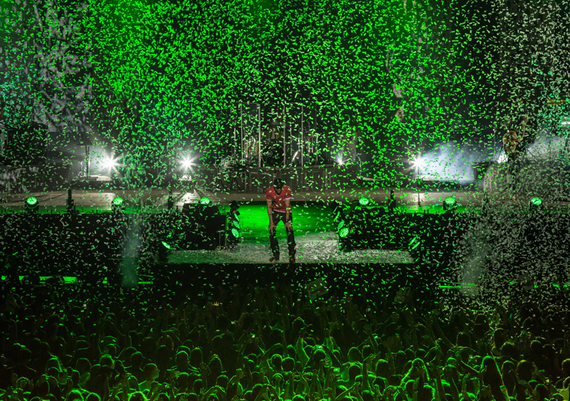 Organized by the Maroc Cultures Association, the Mawazine festival plays host to a small selection of international names each year; Rihanna headlined last year, alongside local musicians. This year, Justin Timberlake will be the opening act. The festival's goal is to promote an image of Morocco as tolerant and its attendance record is at more than one million. From $25
For the price of a ticket: Overlook the Rabat rooftops while sipping a Casablanca lager at The L'Alcazar Riad's hotel terrace, right in the centre of the city.
SunSplash - Bodrum, Turkey - June 2-7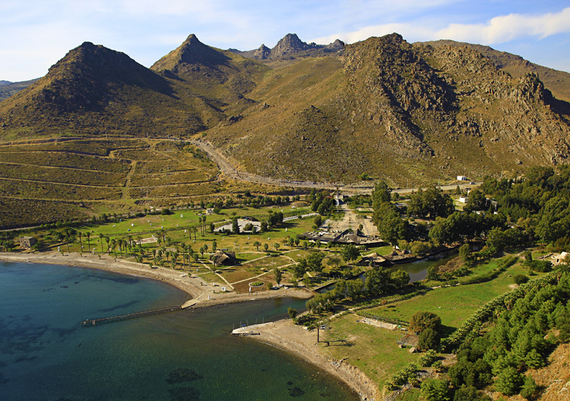 Nestled inside a private bay on Aspat Beach on the southwest coast of Turkey, SunSplash might just be the perfect dance music festival. With its secluded setting, stunning views and historical ruins atop Aspat Hill, it also hosts a yoga zone, various wind sports, and tropical beach bars. Week pass $268
For the price of a ticket: Firstly, hike to the top of Aspat Hill to enjoy amazing views of the sea. Into the town itself, charter a gulet, a traditional wooden sailing boat, and sail from bay to bay anchoring in bays and in small harbours.
Governor's Ball - New York City, New York - June 6-8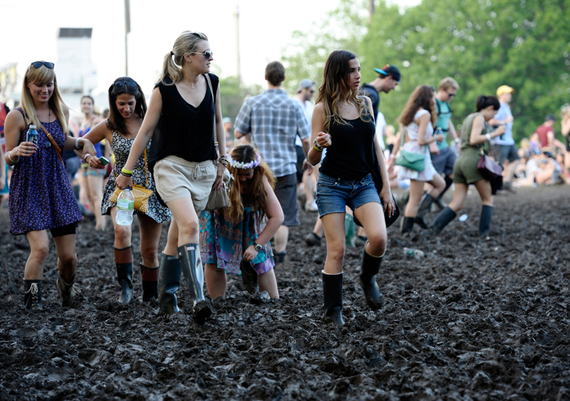 Held on Randall's Island, Gov Ball launched in 2011 and features a variety of music styles including rock, electronic, hip-hop, indie, americana, pop, and folk. It's not just about the music, though; popular NYC restaurants and food trucks abound and festival goers can dip into Silent Disco, ping-pong, photo booths, and lawn games. 3-day pass: $270
For the cost of a ticket: Wander around the Meat Packing District, which ironically used to be a slum, and drink up a bar tab at The Standard Hotel's Biergarten, located just under The High Line (which, after a few pints, will be much more fun to explore).
Sonar - Barcelona, Spain - June 12-14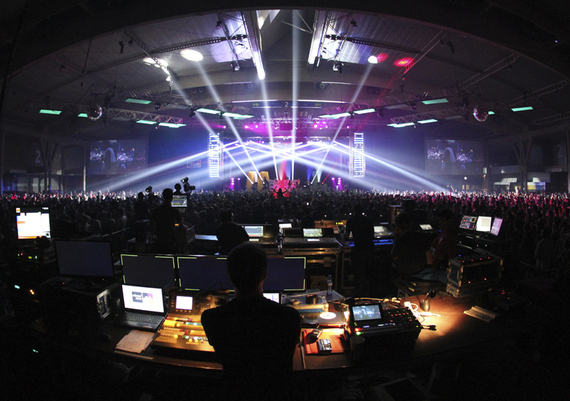 Arguably Europe's most beautiful city, Barcelona is home to Sonar, a three-day electronic music festival taking place at Plaza d'Espanya. 3-day pass: $267
For the cost of a ticket: For the cost of a three-day pass, get a room at Gran Hotel La Florida, a luxury hotel at the top of Tibidabo mountain. Order a cocktail by the pool while overlooking the panoramic views of the city and breathing in fresh mountain. You'll be glad you did.
Edge Of The Lake - Lake Geronde, Switzerland - June 27-29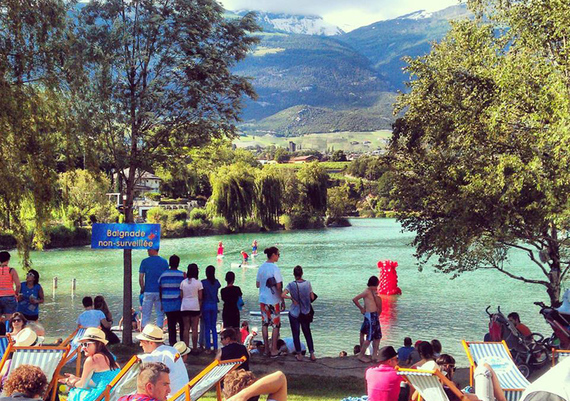 An independent, volunteer-run festival, Weekend At The Edge Of The Lake is set at the Géronde Lake in Sierre, Switzerland. The alpine lake setting makes everything from beach volleyball and swimming to paddle boating and lazing on sunny grassed beaches possible. The music is comprised of lesser known DJs playing everything from hip-hop and house to jazz, funk and soul. 3-day pass: $54
For the cost of a ticket: Sierre is a small city on the French-German border in the Swiss canton of Valais. It's got vineyard-covered hills and some of the best raclette in all of Switzerland. Head to Chateau de Villa to experience both -- it's part winery, part restaurant specialising in raclette. Or, for an outdoorsy option, take the 15-minute drive from the festival grounds to the largest natural underground lake in Europe,Lac Souterrain St Leonard.
Roskilde Festival - Roskilde, Denmark - June 29-July 6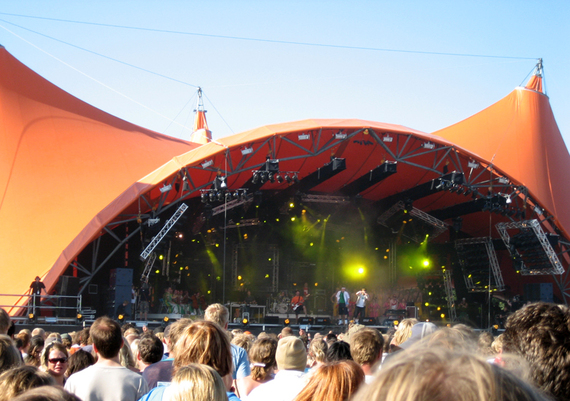 Created in 1971, Roskilde is one of the largest music festivals in Europe. The music is a mixed bag including rock, metal, hip-hop, and electronica. This year the Roskilde Foundation, which runs the festival as a nonprofit organization for development and support of music and culture, will let festival goers vote and nominate organizations that should receive the profit of the festival. 8-day festival ticket: $350
For the cost of a ticket: The city dates from the Viking Age; take advantage of its history and visit the Viking Ship Museum (Vikingeskibsmuseet) to see viking ships excavated from nearby Roskilde Fjord in the late 1960s.
Hideout Festival - Pag, Croatia - June 30-July 3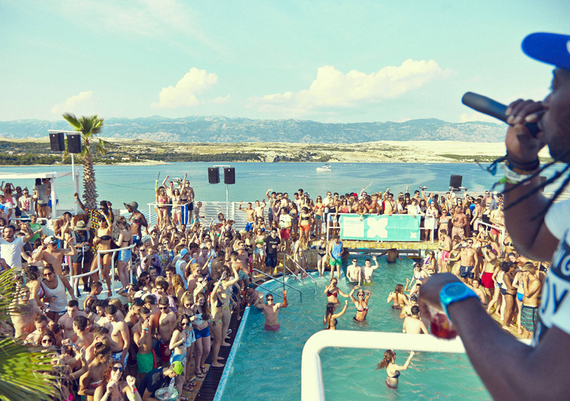 Held on the island of Pag, Hideout is an electronic dance music festival complete with pool parties and art installations in a beautiful beach destination. What more could you want? Weekend tickets from: $166
For the cost of a ticket: Take a break from the parties on Zrce beach and visit the Gradski Muzej Novalja (Novalja City Museum) where you can see the town's ancient Roman aqueduct and contemporary art on the museum's top floor gallery. Nearby, Novalja's archeological collection includes ancient Roman tombs, tools, and pottery.
Pitchfork - Chicago, USA - July 18-20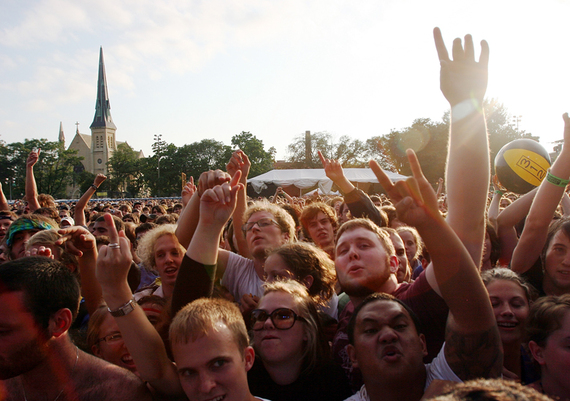 Held in Union Park, Pitchfork plays host to a wide variety of music, with everything from alternative rock, rap, hip-hop, and electronica to hardcore punk and even jazz. Since 2011, a European winter edition of the festival takes place in Paris. 3-day pass: $120 (sold out)
For the cost of a ticket: Take a stroll through what used to be the meca of the Chicago art community, Wicker Park. Home to a variety of boutique shops, restaurants and trendy nightclubs, start your night at The Violet Hour, a cocktail lounge you've got to know about to find (there's no sign on the door -- just look for the long lines).
Fuji Rock Festival - Naeba Ski Resort, Japan - July 26-28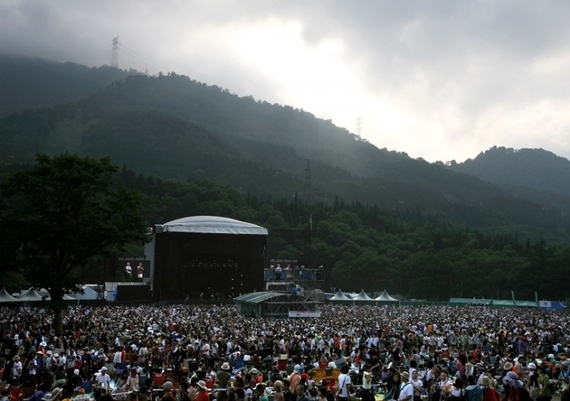 The largest outdoor music event in Japan, Fuji Rock Festival is held high up in the mountains in Naeba Ski Resort, in Niigata Prefecture. Its name comes from its inaugural event in 1997, which was held at the base of Mount Fuji (though Naeba isn't anywhere close to Mt. Fuji). The festival's stated aim is to be "the cleanest festival in the world" in order to protect the lush forests surrounding the festival site. 3-day pass: $422
For the cost of a ticket: Naeba is one of the most popular ski resorts in Japan due to its accessible location from Tokyo. But during the summer you can take advantage of the convenient transportation as well in order to experience the town's onsen (natural hot springs). Soak the day away at Prince Hotel's facilities, natural hot spring baths with water from Ubako Hot Springs.
***
If you find yourself addicted to the festival life after the first two months of summer, you'll need to know what else is in store for August and September. Luckily, we put together a comprehensive list of the best of the fest world so you don't have to miss out on a thing and make the best out of the last two months of summer.
This article was written by Elysha Krupp and originally published on AskMen.