With summer in sight, it's no surprise that we're tending to spend more and more of our free time outdoors, doing any number of our favorite warm-weather activities -- hanging out on cool cafe terraces, backyard barbecues, casual biking in the city and spontaneous weekends out of town.
Thankfully, spending more time outside means soaking up a long-needed dose of fresh air and sunlight, both of which tend to be in short supply during the colder seasons. But while these are welcome benefits of spring and summer, longer exposure to the sun can also have some disadvantages. For starters, bright light and harsh ultraviolet (UV) rays can cause temporary and long-term damage to your vision, and squinting your eyes for long periods of time can induce unnecessary headaches. As a result, if you like spending any time outside, you should think about equipping yourself with some of the best sunglasses for men.
Not only do sunglasses serve a very practical purpose, but they can really pull together that summer style you're going for. Various quality brands have experimented with frame shapes and lens colors to come up with some of the best current outdoor eyewear looks. The countless options could actually be a little overwhelming -- that's why we're here to help. We've broken our 21 favorite models of sunglasses for men down into three categories, based on style and ordered by price, to help you determine your best options. This list does not compromise style or functionality, so you can have fun with a great summer accessory.
The Essentials
These are the sunglasses that we keep coming back to, time and time again. Not because they're flashy, but because they're classic and comfortable. Perfect for kicking off our list of the best sunglasses for men.
Ray Ban Wayfarers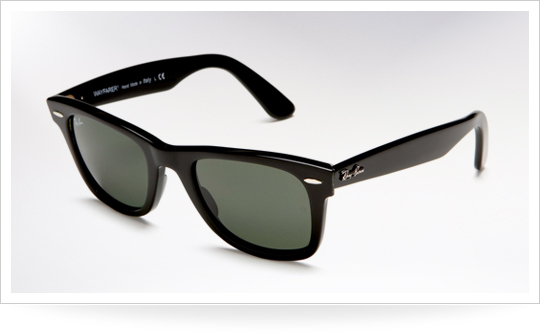 Perhaps one of the most persistent fashion icons in the world of sunglasses (and beyond), the Wayfarers are a staple of the 21st century. Versatile in look, these no-fuss acetate black frames are a great accessory to have on hand this summer.
Traveler by TOMS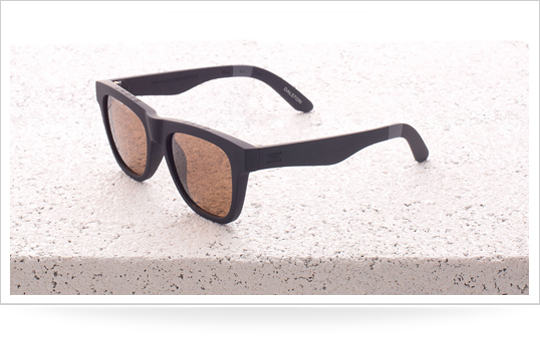 Chunkier than your classic Wayfarer, the Dalston matte black is made from TOMS's trademark rubberized, slightly pliable material -- Solaflex. Intended to deliver long-lasting durability, their polycarbonate lenses (100% UVA and UVB safe) are designed to withstand high-impact activity.
$68.00 at Toms.com
Raen St. Malo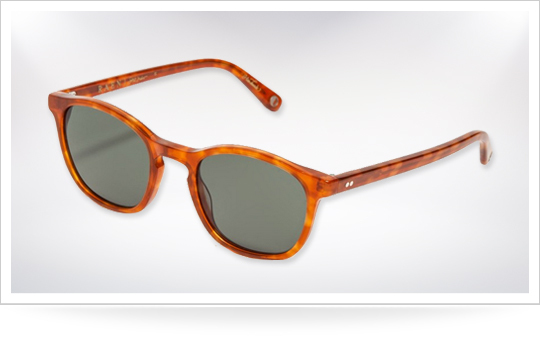 Perhaps one of our favorite models in this category, these Bengal frames from Raen are a slim twist on the male version of the classic cat-eye frame. The vibrant brindle tortoiseshell reminds us of light patterns on water.
$135.00 at NeedSupply.com
Click here for more essential sunglasses for men
The Innovators
For the trend-setting and fashion-oriented men among us, these innovative designs are statement accessories, perfect for the fun summer months.
TOMS James Seaglass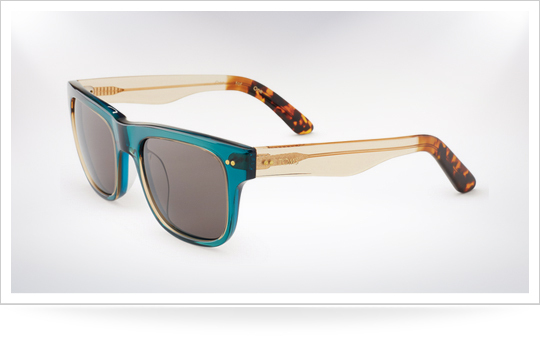 These upsized acetate TOMS frames are hand-finished and come in a variety of choice colorways. From their new collection, the James Seaglass Champagne sunglasses are a fun accessory for summer. Not to mention, they'll protect you from harmful UVA and UVB rays.
$119.00 at Toms.com
Wild Sunglasses Spotted Ivory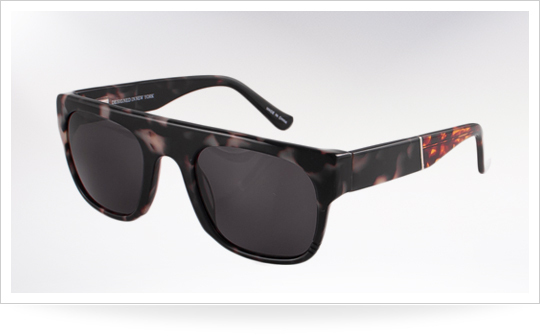 Wild Soul Sunglasses is bent on satisfying two passions: fashion and philanthropy. In addition to the brand's cool designs, buyers get to donate a part of the proceeds to a charity of their choice. These frames, inspired by an elephant's ivory, are a statement accessory with their strong brow and marbled look.
$100.00 at TheWildSoul
Ray-Ban Round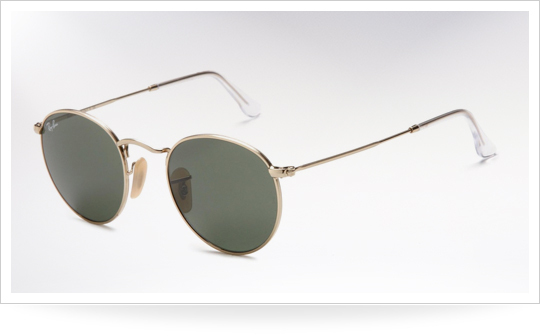 Slightly reminiscent of John Lennon's classic shades, these US-made round, gold (or silver) metal Ray-Ban frames contrast well with their crystal green lenses. The lenses even come prescription-ready, in case you actually need to wear glasses normally.
$103.09 at Amazon.com
Click here for more innovative sunglasses for men.
The Protectors
While most of us are well-served by a standard pair of lifestyle sunglasses, models with polarized lenses can be more useful when performing high-intensity activities, such as sailing or rock climbing. Polarized sunglasses narrow the spectrum of incoming light to help deflect the sun's glare and increase visibility.
TOMS Booker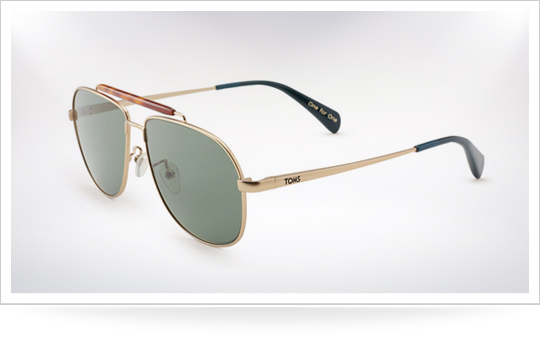 Aviators with an old-school feel. The gold-tone metal frames are nicely accented by a tortoiseshell top bar, 3-barrel hinges and matte black temple tips. What's more are their lenses -- 100% UVA/UVB-safe and polarized for maximum wearability, no matter the environment.
$179.00 at Toms.com
Oakley Frogskins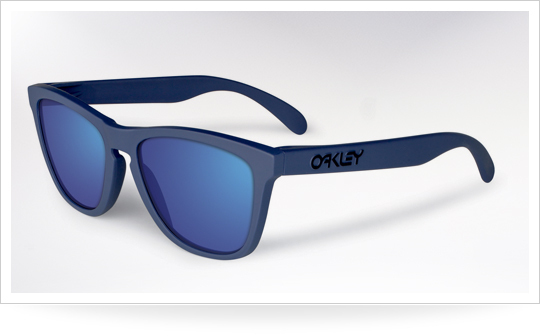 As the first lifestyle frames from Oakley, the Frogskins have amassed quite a following with their street-appropriate design and trusted technology.
$104.95 at Amazon
Original Penguin Redding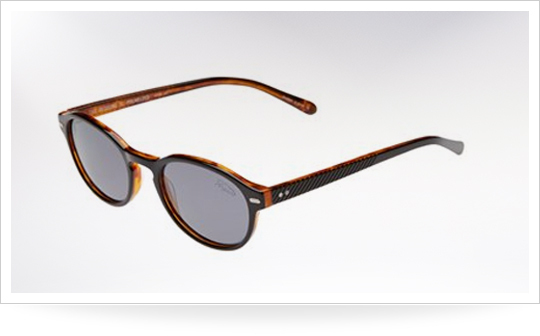 Slim and modest, the Redding frames are infused with a little old-school class.
$98.00 at Amazon
Click here for more protective sunglasses for men.
Be sure to check out the full list of 21 best sunglasses for men in the original post by AskMen.