Fashion week (or "fashion month," as I like to call it) has been the highpoint in my calendar for many years now. It is always a pleasure to see what NYC, London, Paris and Milan have to offer. This year, however, is particularly special since Reykjavik, Iceland -- my hometown -- is another destination on Moda Operandi's ever- expanding fashion calendar. Eleven Icelandic designers are presenting their Fall/Winter 2012 collections to the industry's elite at the Reykjavik Fashion Festival (RFF), and -- as a member of the RFF selection committee -- I am very excited to be here.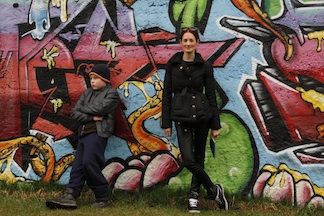 Taylor Tomasi Hill and I arrived here on Wednesday and got off to a fast start.
Spring is in the air -- the snow is gone, the days are getting longer and everybody in Reykjavik is coming out of winter hibernation to celebrate the city.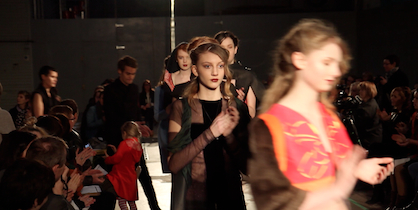 The festival kicked off last night with a fashion show by second year students at the Iceland Academy of the Arts followed by dinner at a new top restaurant in Reykjavik. Dinner was attended by an interesting mix of Icelanders and non-Icelanders, including Fashion Wire Daily's Godfrey Deeny, stylist Edda Gudmundsdottir and nightclub and hotel architect Gulla Jonsdottir (think The Roosevelt, Thompson Hotel, Lillilum at the W Hotel and many more). We enjoyed delicious Icelandic dishes including local salmon, salad, ribs and shark (!), washed down with plenty of good wine.
Then we were off to a welcoming cocktail reception for the festival's attendees, where Jon Gnarr, the mayor of Reykjavik, showed off his comedic style by giving a hilarious speech about how when he was a teenager, the film Grease had opened up his eyes to what it means to dress in a cool way.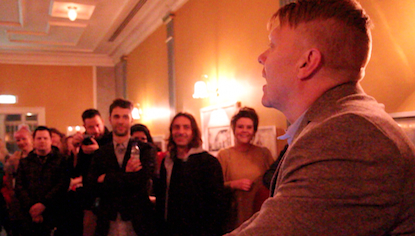 The party carried on at Hotel 101, where I ran into old and new friends alike, from Iceland and abroad, many of whom had come to take in the Festival and to talk shop. Next we took the party to Boston, our friend Sigga's iconic bar, where we all got down to funky tunes provided by longtime DJ and radio personality, Andrea Helga.
Today is the opening day of the main event where six of the eleven designers will show their collections. I look forward to sharing some photos from the runway and the after party.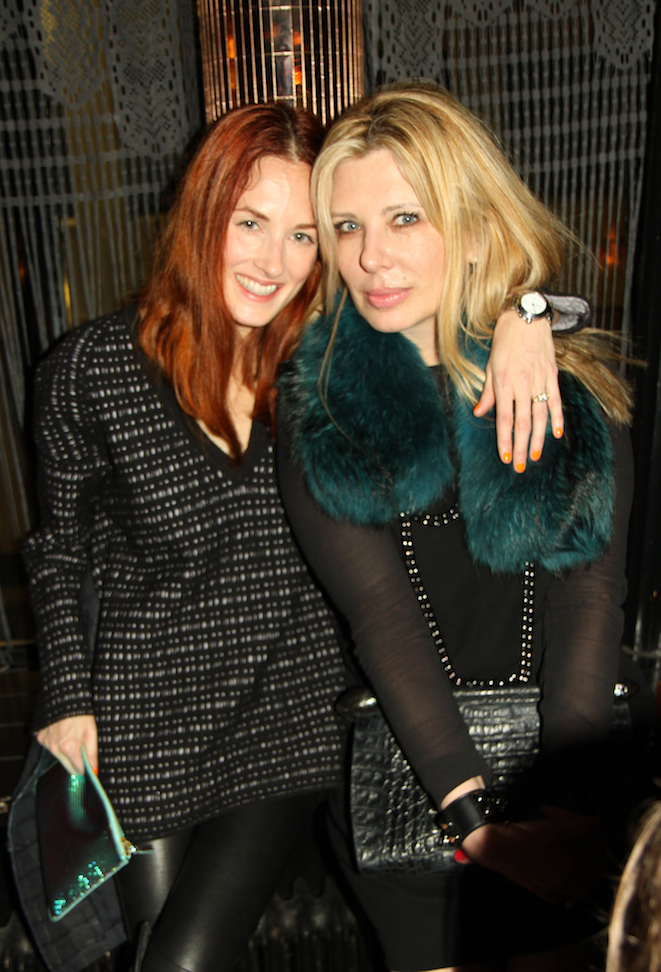 Also on the calendar is our very own Moda Operandi party on Saturday, which will be our first event in Iceland. In addition to Taylor and myself, hosts include Icelandic pop star Ragga Gisla, choreographer and artistic director of the Icelandic Dance Company Katrin Hall and Godfrey Deeny. Stay tuned for updates from the party!