My favorite aspect of my job as CEO of Moda Operandi is exploring new fashion scenes and introducing them to our customers. The just-completed Stockholm Fashion week is the perfect example of that.
The first designer we met with upon arriving in Stockholm was Catrine Aberg of the jewelry brand Cooee. Catrine's work exemplifies the minimalist, Scandinavian design aesthetic, and her pieces, rendered in acrylic, are modern in design but completely wearable at the same time. Her most iconic pieces are acrylic bracelets fastened with screws made from various metals and finishings. Her candy-colored palette and the juxtaposition of the sleek acrylic with the heavy-duty hardware make for pieces that are wholly original. At the end of our meeting, the very generous Catrine gifted me with a few pieces, which I put on and never took off! They were the ultimate finishing touches for every one of my Stockholm fashion week ensembles.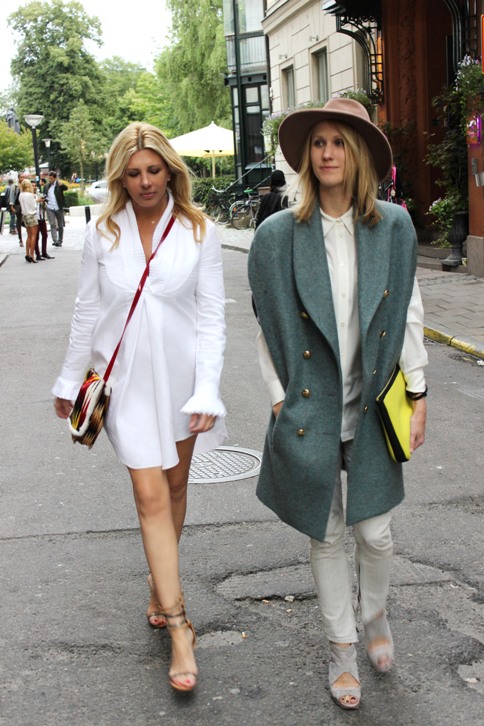 The first day of shows was incredibly exciting and informative. I was eager to see what Swedish design had to offer and get a sense of its fashion culture, and Altewai Saome was the perfect introduction. Natalia Altewai and Randa Saome, the dynamic duo behind this emerging Swedish label, presented a collection that was incredibly innovative and visually stimulating. Their pieces, very geometric in construction, were styled in eclectic combinations that had an utterly contemporary, urban vibe. My favorite part was that each look was completed with futuristic sunglasses. After the show, I had the opportunity to meet the charismatic designers, and while they have amassed a cult-like following and were recipients of the MAX FACTOR Award, they seemed completely un-phased by it all as they fondly recalled their early days as struggling artists and roommates.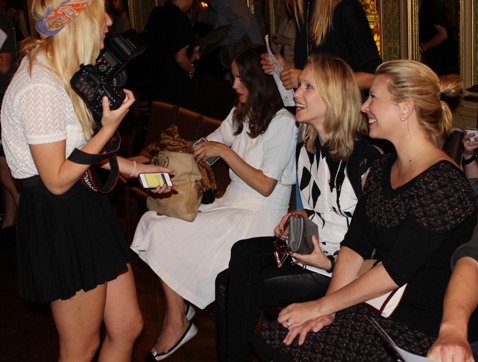 As an Icelander, I was raised on the incredible seafood that Scandinavia is known for, and when it came time to refuel, the choice of what to eat was obvious. My team and I settled on Ulla Winbladh, a traditional Swedish restaurant with an incredibly scenic location. After a meal of Gravlax and toast, we were ready to take on the rest of the day, which included showroom appointments, and a bit of shopping, of course.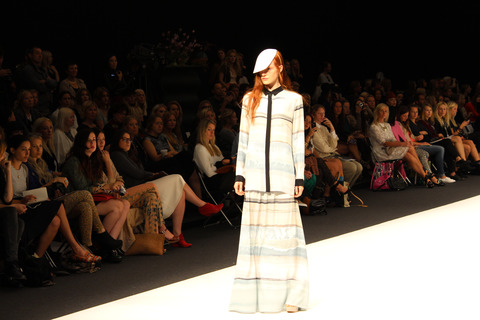 The next day kicked off with the House of Dagmar runway show. Dagmar, a relatively young Swedish brand, has managed to become internationally recognized in a short amount of time. Their expressive use of color and breezy silhouettes were refreshing, and captured the essence of the season brilliantly. The collection's endless summer vibe was almost enough to make us forget the chilly air that awaited us outside.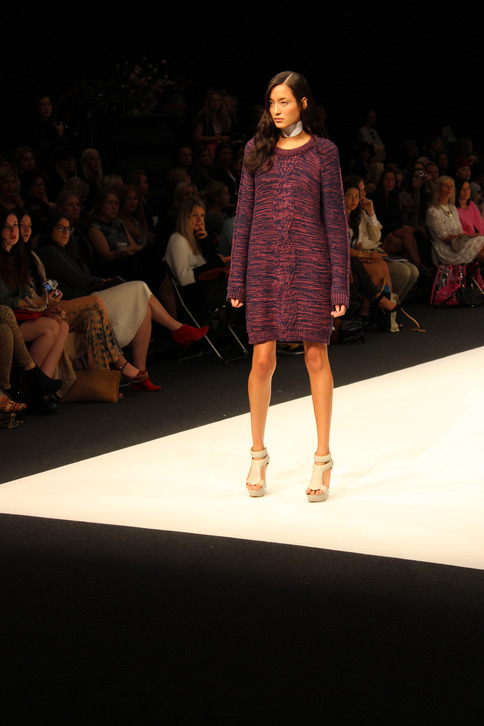 Next up was Cheap Monday, a brand that has perfected the "off-duty model" aesthetic. The venue -- a skate park -- and the seating -- bleachers -- were unconventional choices, but made for a truly unforgettable event.
In addition to the looks that were being unveiled on the runways, there was plenty to see on the streets. The Stockholm street style is distinctive with ensembles that exemplify the city's understated elegance.
The final show of Stockholm Fashion Week was Hernandez Cortan, and it was held in an incredibly ornate room under a gilded ceiling in the Berns hotel. Ana Hernandez, the bright, young designer behind the brand, has an aesthetic that is best described as clean and architectural. A series of carefully constructed white dresses and impeccably tailored jackets with geometric embellishments were standouts.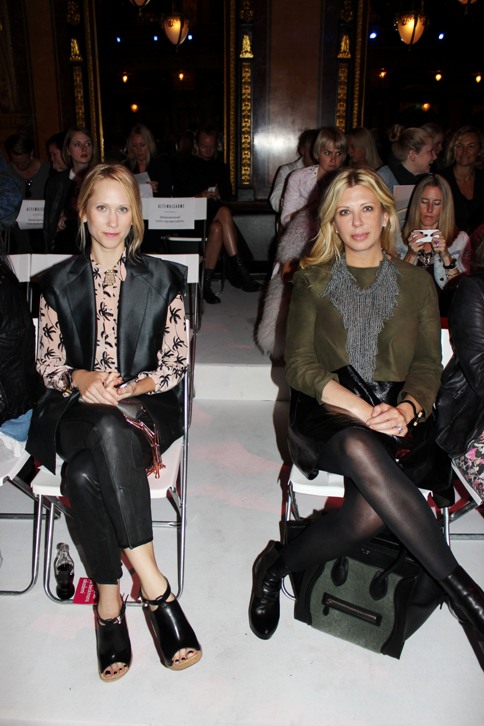 It wouldn't be fashion week without a party, so the last stop on my agenda was the event hosted by Bon Magazine attended by major Swedish industry insiders and Lady Gaga. It was not only the perfect send-off, but a preview of what is to come, as New York's finest Derek Blasberg and Terry Richardson joined in on the fun.
Overall, I was extremely impressed with the fashion scene that Stockholm has to offer both on and off the runways. The city, which has always had an enduring relationship with design, is filled with incredibly talented individuals who will contribute greatly to the international fashion industry.