I consider myself to be a citizen of the world. Having grown up in Iceland and Los Angeles, gone to school in Europe and America, and lived and worked in London and New York, my insatiable appetite for travel has informed many of my life decisions. While my calendar with Moda Operandi often takes me to fashionable locales like Milan and Paris, I am thrilled when opportunities to visit new places present themselves.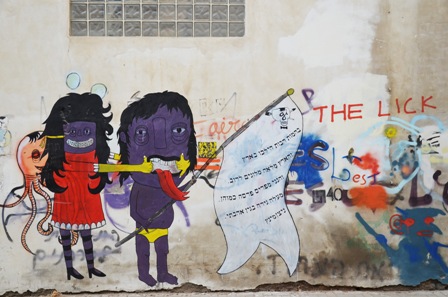 So I was ecstatic to be invited to Tel Aviv to speak at a conference in association with 9 Rooms, not just because it would be my first trip to Israel, but also because I was looking forward to meeting a room full of passionate, powerful women.
I was not disappointed. 9 Rooms, started by the ever-impressive Iris Zohar, is a community targeted toward professional women who are seeking guidance on how to live life to the fullest. In addition to hosting the conference I was part of, Zohar gave me the ultimate tour of the Israeli fashion scene, and exposed me to the broad perspective of creativity that exists there.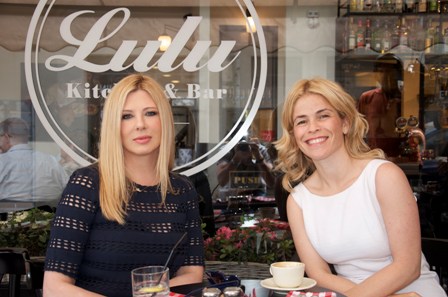 The first designer I met was Dorit Bar Or, who seemed to be Israel's answer to the effortlessly elegant models and muses of the 1970s. "Dodo," as her friends call her, was voted "No. 1 Chic Dressed Lady in Israel," an accolade, upon meeting her, that made total sense to me. A model, actress, and fashion designer, Bar Or invited me to her studio to view her carefully crafted creations, which sell under the label, "Pas Pour Toi." Intricate embellishments are a crucial part of her aesthetic, which mostly consists of breezy kaftans and dresses that translate flawlessly from day to night. Driven to design by what she refers to as the lack of glamour in the industry, Bar Or creates for the modern woman who is a fashion risk-taker, one who is confident and, perhaps, has a larger than life personality.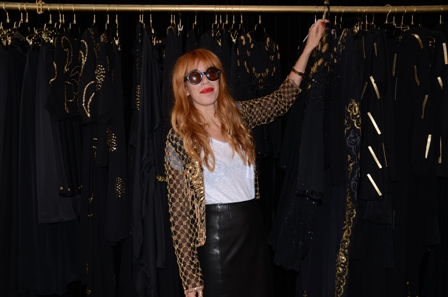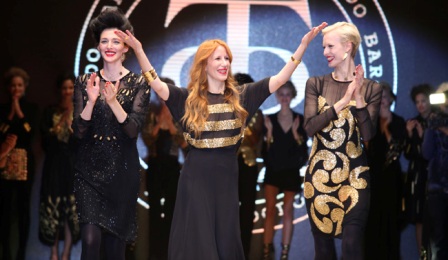 My next stop was Razili, a store quite similar to Opening Ceremony, which features a curated collection of the hottest emerging, local Israeli designers. A perfect mix of ready-to-wear and accessories, the aesthetic was utterly contemporary. I too am an avid supporter of young designers, and appreciated Razili's focus on identifying and cultivating new talent.
My last stop was a visit to the concept store, Comme Il Faut, which was opened by feminist trailblazer Sybil Goldfinger. Comme Il Faut (in English: "as it should be") is a destination that not only sells fashion-forward clothes, but also serves as a haven for women who are looking to relax with beauty (on-site spa), lifestyle (a library and book store; a women-only adult shop!) and culinary (fantastic restaurant and bar) delicacies. This innovative and eclectic retreat allows women to explore the way they look and feel.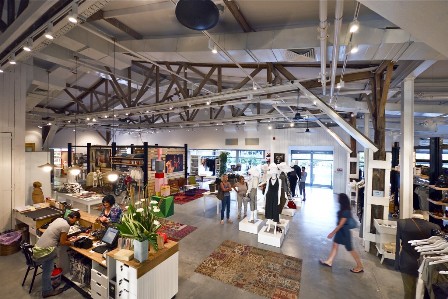 Overall, I was extremely impressed with the fashion scene that Tel Aviv has to offer. The city is filled with incredibly creative and talented individuals who are the future of the international fashion scene.
While highlights of my trip included enjoying delicious food and wine, visiting beautiful sites, and browsing through incredible clothes, the best part was meeting an array of inspiring -- and inspired -- women, Israeli ladies who are challenging norms and changing the world, which is perhaps the most fashionable thing one can do. I look forward to returning to Tel Aviv soon to catch up with my new friends and to witness all of the great things they are bringing to life around them.