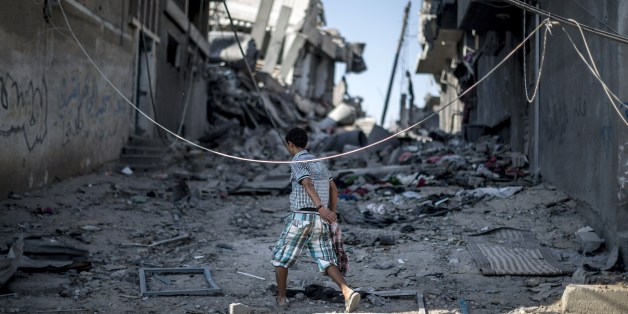 Around the world, from Tokyo to Chicago to the West Bank, people are marching in outrage and solidarity to protest the Israeli occupation of Palestinians and the devastation in the long-impoverished and under-siege Gaza Strip. Those who worked for so many years on Palestine solidarity sense that the taboo against criticizing Israel is finally being lifted. This is the fruit of tireless struggles. The global interconnected Boycott, Divestment, and Sanctions campaigns never intended to implode the Israeli economy (as if they could). Rather, they served to raise awareness and challenge a dominant Israeli narrative that has authorized decades of occupation. The voices of Palestinians are finally being heard and their sufferings and despair are visible now more than ever before. Raw videos and images of Israeli violations of human rights flood not only social networks but also the mainstream media. Palestinian voices are no longer muted, and the flood of images of dead children simply cannot be dismissed.
Narratives and perceptions that justify war and occupation are at least as important as guns and tanks. Of course, stories that challenge such justifications are only effective if they are heard and seen. In reality, the narratives of Palestinians and Jewish Israelis are tragically interwoven. The stories of one cannot be told without the stories of the other. This interwovenness is lost if viewed through the simplistic prism of the "oppressor" and "oppressed." This is not because there is no clear power differential and a whole lot of suffering and humiliation on all sides. Rather, it is because anyone with an interest in narrating a story of change that retains both Palestinian and Israeli narratives without muting and caricaturing either will have to move beyond these binaries. They will have to see without cynicism the signs carried by the peace and justice activists (both Jews and non-Jews) who flooded Tel Aviv to protest the carnage in Gaza and the occupation of Palestinians -- signs that read: "Jews and Arabs refuse to be enemies."
The very act of open criticism is a major and necessary step in transforming the intractability of this conflict and the entrenchment of the Israeli occupation. But this criticism is not the destination. Now that it becomes clear that the Israeli establishment's public relations war has significantly weakened, it is time to move beyond thin prescriptions to the hard and substantive work of what precisely the geopolitical space of Palestine and Israel will look like. Beyond the mesmerizing images of the Palestinian youth who participated in the march of outrage and solidarity with Gaza, what would it mean to break down the Separation or "Apartheid Wall?" The prescription of "one person/one vote" is a meaningful one, but how can it be accomplished organically and with attentiveness to cultural, religious, and other particularities?
Many Jewish critics of Israel, from intellectuals like Judith Butler to young college students active with Jewish Voice for Peace, have assumed postures of criticism by way of awakening to the suffering of Palestinians. This is criticism by way of empathy and a cry "not in my name!" They often draw on resources from Jewish history and philosophy. "For me Judaism amounts to an insistent commitment to the underdog and social justice," so many young American Jewish Palestine solidarity activists have told me in wide-ranging interviews. Others cite Hannah Arendt's prophetic critique of Zionism and Martin Buber's cultural Zionism and binationalist prescription. Of course, all these resources are Ashkenazi (European). They need to be supplemented with the depth of thinking, experiences, and hybrid identities that decades of Jewish-Israeliness has produced. Zionism is not only an idea that stands to be philosophically challenged. It is also -- perhaps even more so -- a socio, cultural, political, even religious ambiance in which Israelis live and move and have our being. It infuses so much of the air we breathe. Such pervasiveness -- frequently inconspicuous -- requires a fuller range of alternative critical and constructive resources and voices speaking out of lived realities and imagining livable alternatives.
When Jews around the world are saying increasingly loudly "not in my name," it is time to think about Jewish-Israeli identity as local and Middle Eastern. In addition to searching for ways out of the Israeli establishment's dominant narrative through the writings of Buber and Arendt, it is equally imperative to look at the avenues that centuries of Jewish life across Arab and Muslim contexts offer Jews and Arabs. Not only are Jews and Arabs not enemies, many Jews are also Arabs.
How ironic it is that Jewish-Israelis of Arab descent are seen walking around with "death to the Arabs" t-shirts? This is a tragic, if often unnoticed, outcome of the history of the European movement of Zionism. Some Mizrahi (Middle Eastern) Israeli intellectuals and activists understand the interconnectedness of their own experiences of discrimination and marginalization within Israeli society with the Palestinian narratives of uprootedness. Some of these have begun to imagine ways to interconnect these two sites of struggles for social justice and Palestinian self-determination. This and any other such forms of interconnection must be explored and constructively harnessed.
Perhaps it seems awkward to talk about internal Jewish contestations while in Gaza even the dead cannot rest in peace due to continuing Israeli bombardments. But a meaningful coexistence that will move beyond simple and abstracted vocabularies of freedom and oppression requires a deep re-imagining of Jewish-Israeli collective identity and a shift away from ethnocracy. This is the hard cultural, religious, sociological, educational, and political work that will turn the slogan "Jews and Arabs refuse to be enemies" into meaningful realities.