South Africa has been on my mind for a month and as I reflected on the hiatus I took from writing this blog, I recall a promise to visit next year. The month began with an email from my Johannesburg friend Bongani Madando, who just returned from Berlin and decided to connect several of us Afropolitans with an dynamic email message; I call it a creative digital meetup of people living across the globe. It got me laughing and reflecting on how small the world we live in is. I even spent the time going to Madiba in Brooklyn to eat, another South African moment and took a look at the African Leadership Network, but I digress.
I am excited to see the work of Gregory Maqoma with the dance company Vuyani Dance Theatre coming to Brooklyn, even if it is just for two whole days, this November. His New York premiere work Exit/Exist is being presented by 651 ARTS, a presenting organization dedicated to the work of contemporary artists from the African Diaspora and produced by MAPP International Productions, a New York arts-based organization dedicated to developing sustainable environments for artists to create, premiere and tour performing arts projects that is celebrating 25 years of presenting the work of contemporary artists of the African Diaspora.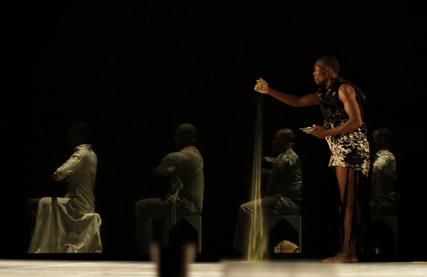 Source: 651 ARTS
The New York premiere of Exit/Exist by renowned South African dancer, choreographer and director Gregory Maqoma and his company Vuyani Dance Theatre "reinvigorates tradition to understand the complexities of our contemporary world" and brings to the forth modern and traditional dance techniques on one stage. It is unique story telling that stems from Maqoma's ancestral past: Chief Maqoma; one in which he explores a 19th century warrior who fought to maintain Xhosa cultural traditions of the Eastern Cape during colonial times and brings to light the challenges Africans faced with the colonial past. This story though South African focused can be seen in all the countries of Africa as it deals with who we are as Africans, where we come from, and how the past and present define the continent. Here is a sample of this work: http://youtu.be/fybaVJ9UR48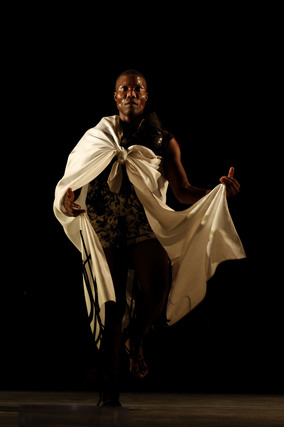 Source: 651 ARTS
Africans and modern dance is not a new phenomena, nor is the telling of ancestral stories, but Exit/Exist is a powerful combination of prose, music and dance and a haunting reminder of a past filled with conflicts of a history Africans soon like to forget but need to be reminded of. The notions of colonial struggle, loss of culture, change and redemption plague the story here. Where we go from here begs the story and what our ancestors did and decided to do shape our countries; to live with the colonial masters or to expel them, each African country's ancestors all dealt with that poignant question. The result is the modern Africa we have. So come on out on Friday and Saturday in Brooklyn and see the challenges of a South African Xhosa ancestor.
Exit/Exist will take place on Nov. 1 and Nov. 2 at 7:30 p.m. at Kumble Theater at LIU Brooklyn located at 1 University Plaza, between Dekalb Avenue and Willoughby Street. Tickets are $25; $20 for students and seniors and can be purchased by visiting www.651ARTS.org or www.Kumbletheater.org or by calling 718.488.1624.