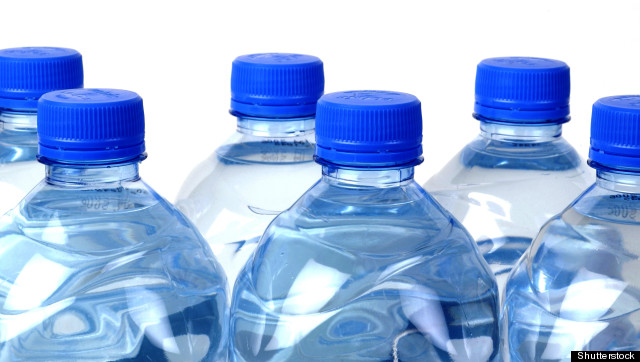 Why can't recycling be like FarmVille?
This is one of the many questions Greenbean Recycling founder, Shanker Sahai asked himself before he began laying the framework for his innovative recycling-centered software technology.
The company adds the mobility and creativity of the Internet to an old game-- recycling. "Recycling is a chore," Sahai said, and many would agree. "Humans are curious and social beings and our recycling should reflect that."
Greenbean Recycling software works with reverse vending machines that intake glass bottles, plastic bottles and aluminum cans in Boston. After a potential recycler sign's up for Greenbean through Facebook, Twitter, at a machine or through their App, they can receive real time information about the impact of their recycling.
Participants can see how many containers they've recycled over time and how many kilowatt-hours they have saved. They can also get their five-cent refund sent directly to their PayPal, student account, or to a charity of their choice.
"Payment needs to be more modernized, and not just rely on a receipt," Sahai said, who has waited his fair share of time in lines for his recycling refund.
So far over 13,975.43 kilowatts of energy, 82,000 cans, have been saved through using the program, and more than 15,000 pounds of waste have been kept out of landfills.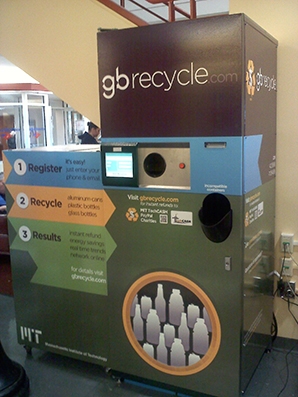 The machines sort out the contaminated from clean materials in order for precise recycling, as opposed to blue bins where glass can contaminate cardboard, and stick to plastic. There is no contamination with the Greeanbean machine and technology as each type of recycled good is separated.
Sahai believes that colleges have found the program extremely useful at helping to spark student enthusiasm when it comes to recycling. "It's very engaging for students. We want this to make a huge impact in recycling including the next generation," Sahai said.
Students who use Greenbean can form groups and compete against each other for bragging rights. Greenbean hosts contests such as whoever recycles the most by a certain time period receives an iTunes gift card or Subway gift card, which also aid in student excitement.
"Before [Greenbean] moved onto campus all of our aluminum cans and plastic bottles would end up in a dumpster. Now we are motivated to recycle them which not only gives us monetary rewards, but also helps out the environment," Roberto Melendez, an MIT student and member of Theta Delta Chi said.
The program is currently in MIT, Harvard, Brandeis, Tufts, and Northeastern universities.