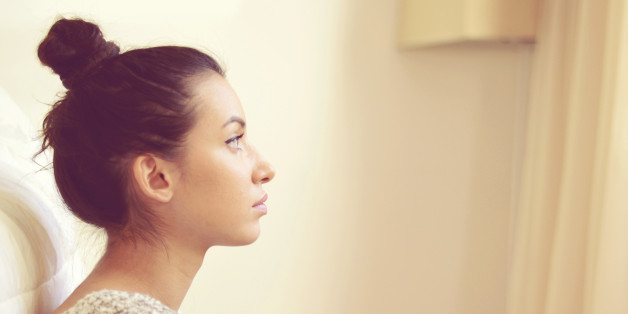 I have entered the last semester of my college career. Before I arrived here, I utilized my winter break as an opportunity to understand myself and my world a little better. The night before I had to move back to campus I began packing my life up one last time. And while I was folding my laundry and stuffing it in whatever I could, my parents were unfolding their lives before me. My mom cleaned out her closet, almost a lifetime worth of clothes. My dad brought out old photographs. These items were snapshots and moments in time from their lives before me.
To understand ourselves we must first understand where we come from. Trying on some of my moms' old sweaters was fun. The best part about it was getting to keep some because they had come back into style. Everything comes full circle, especially fashion. My dad said something to me that was very poignant. He searched for one photo from his time stationed in England to show me:
This monument was on the cover of my history textbook in high school. A year later, there I was, seeing it in person.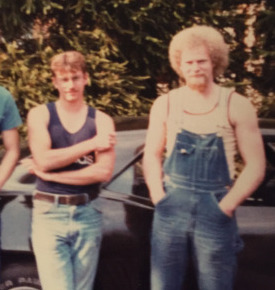 When you're a small town person, seeing part of the world is life changing. It forces you to prove to yourself that you can do anything. I think that's why my dad wanted to show me that specific photo. To show me that I can go anywhere and do anything that, even now, I don't predict for myself.
I cannot tell you why, for the first time in my life, it was hard for me to pack my car. I think packing my car made it all too real. It was recognition that life is moving, with or without my permission.
Sometimes we experience moments when everything just lines up and everything just makes more sense. While I was driving up to school a song came on the radio that summed up everything I was feeling. The singer began talking about the house she grew up in:
I thought if I could touch this place or feel it this brokenness inside me might start healing. Out here its like I'm someone else, I thought that maybe I could find myself. If I could walk around I swear I'll leave. Won't take nothing but a memory from the house that built me.
This break was about healing and understanding. As I drove up to Springfield for one last semester and listened to the words of this song I realized, someday my home will only be the house that built me. Someday, in the near future, I will create a new home for myself.
As my parents shared themselves with me through physical items and printed photos, I realized the way I will share myself with my future children and family is digitally. My virtual timeline will be accessible by a few clicks of a button. Social media is a snapshot of moments of our lives, all in one place. That is the beauty of it. I can document my entire life in one place. Make the moments count by sharing the greatest parts of your life.