I have always let my daughters dress themselves. I feel this is one form of self expression that is an important one to learn early on. I may not always agree but I have never criticized their choice of assemble. My soon-to-be 9-year-old tends to wear what is comfortable without giving any attention to co-ordination. Her most important accessory is mismatched socks. Her go-to "pants" are the ones she wore when she was two. Granted, they are more like shorts now with stains, doodles and holes but they are definitely her favorite. I can relate thinking of my own pair of well worn yoga pants that I just can't part with.
On the other hand, my 11-year-old pulls these ensembles together that are both pattern and color coordinated. She always looks well put together and looks like she walked out of Tween Magazine. She is clearly the fashionista in the family. I am proud of both of my daughters because both are creative and wear their clothes with confidence.
So, when I recently went winter clothes shopping with my daughters I was really torn about not supporting their choices. In the children's clothing section were wedge heeled boots and shoes, cropped tops and short sequined skirts. To them, I am sure, they looked like real dress up clothes, instead of my old dressy clothes and high heels that I never wear anymore.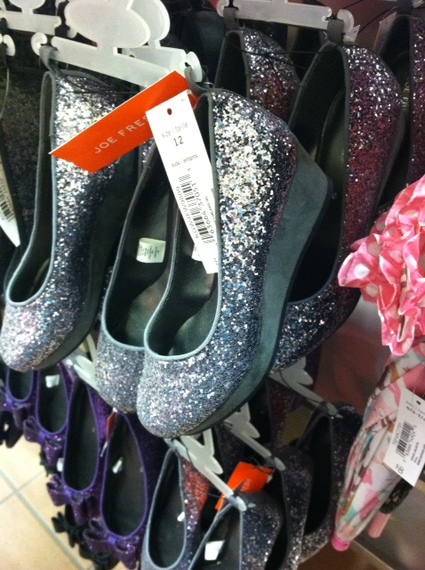 There, my youngest squealed with excitement that the wedge heeled shoes fit her size one feet perfectly. My older daughter puts the sequined skirt to her waist and pairs it with a short sleeved cropped top. Both their faces light up as they see their reflections in the store mirror. I just stare as my little girl gleefully twirls in the wedged shoes asking if I would buy them for her. Their excitement contradicted just how wrong they would look if they wore those provocative clothes in public.
I never want to discourage my daughters from exploring their own sense of style but I felt strongly that there was no way they would be wearing those clothes! After all, it is my credit card that pays for them!
I shared with them that these were clothes not suitable for young girls. These clothes were made to make little girls feel all grown up. They were not made to run, jump, climb, play and get dirty in. What I really wanted to say was, "Do you really want to look like a 20-something year old heading to a night club?"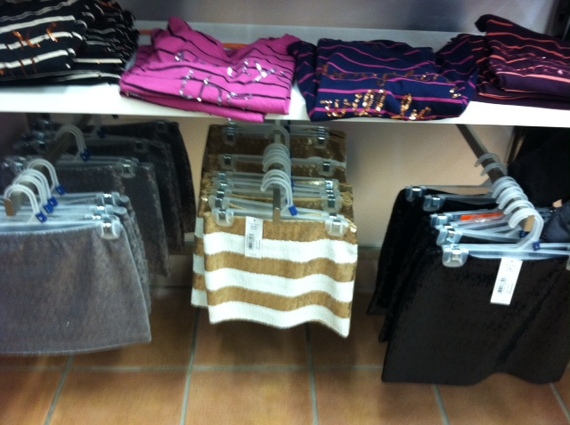 Instead I said, "You will be grown up soon enough."
It won't be long when their choice of clothes will be their sole decision. Until then, I will continue to talk about the importance of dressing one's age and still be able to keep a personal sense of style. After all, they tell me all the time if what I wear is not suitable for MY age!