Tap here to turn on desktop notifications to get the news sent straight to you.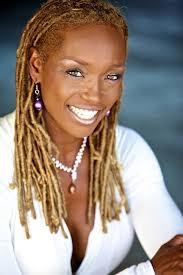 Tanya R. Young Williams is a Journalist, Adjucnt Professor, TV Personality, legal analyst, HLN on-air panelist, author, contributor to Huffingtonpost, inspirational speaker and a celebrity advocate against Domestic Violence. Tanya is often called upon to offer her expert opinion on high-profile trials, celebrity troubles, domestic violence, dealing with tragedy and traumatic events and family matters.

Tanya's expertise as a trial consultant stems from her first-hand knowledge of living through and being intimately involved in every phase of a high-profile trial – from jury selection through the verdict announcement. She has covered numerous high-profile trials over the past 15 years. Tanya's ability to share her unique perspective makes her commentary contributions powerfully enlightening to her audiences.

As a television personality, Tanya has starred in the VH1's controversial hit series, Basketball Wives LA. Nationally, Williams has appeared on 20/20 with Barbara Walters, Good Morning America, The Early Show, CNN, HLN, ESPN, The Ricky Lake Show, Anderson Cooper, The Mike Huckabee Show, Jane Velez-Mitchell, Dr. Drew, Nancy Grace, Court TV, TMZ, KTLA, WPIX, and FoxNY.

Tanya is a captivating public speaker and is often called to speak at a wide variety of events and workshops. Her advocacy of regaining your personal power extends to all audiences. The New Jersey Regional Council of the National Women's History Museum also recently named Williams an Honorable Woman of New Jersey.

Tanya has spent the greater part of her life studying religion, philosophy and emotional wellness. Her non-profit organization "Families Affected" incorporates all her skills and desires to be of service to others; and it serves as a huge resource to anyone in need of support.

Tanya recently penned, "I'm Tired! Carry Your Own S#!T (Oops I Mean Bags) A 7 Day Journey to Peace, Passion and Purpose.

Tanya lives in Manhattan, New York and Los Angeles. She is the mother of two daughters, Tryumph and Whizdom.