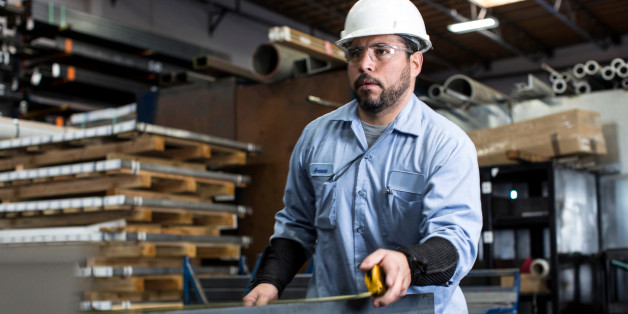 They're called "innovation institutes," but if President Obama's manufacturing hubs materialize as proposed, the real need for innovation will be in the education system. Outside of in-house training institutes that manufacturing companies establish to satisfy their own need for skilled personnel, little is done to cultivate worker training systems for the vocational workforces that need them most. Vocational training companies and the advent of P-tech (Pathways in Technology Early College High School) programs are beginning to facilitate America's vision of competitiveness in manufacturing and production, but the journey toward domestic innovation is looking like a long one.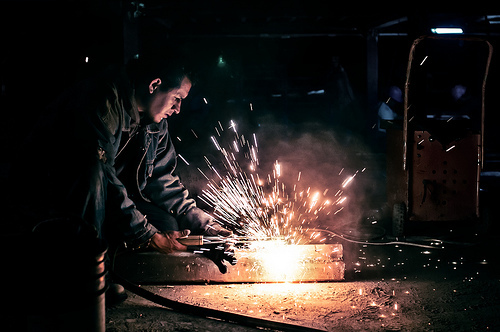 The Goal of Job Creation
Following the manufacturing centers previously introduced in Raleigh and Youngstown, the Obama administration has recently announced another two in Chicago and Detroit. These hubs are part of a manufacturing innovation program that promises the launches of six such institutes by the end of 2014. One of the program's goals is to create jobs domestically, but these are not the low-skilled line jobs reminiscent of the post-WWII production boom. Requiring specialized training and experience, a bulk of today's manufacturing positions are highly skilled and difficult to fill.
With technological innovations replacing some of the more basic labor functions required of traditional manufacturing, the new manufacturing hubs do not guarantee an influx of entry-level vacancies. The jobs these hubs create, rather, are for skills-intensive technical work, which is already an employment category with a surplus of "help wanted."
A survey by the Manufacturing Institute found that 5 percent of American manufacturing jobs are currently unfilled due to a lack of skilled laborers. Thus, creating new high-skill jobs is not, by itself, an effective method for addressing the unemployment problem. What the manufacturing industry needs is a complementary training infrastructure built with a better understanding of the workforce demands.
Workforce Development
The Clinton administration made strides to start closing the skills gap with the Workforce Investment Act of 1998 (WIA), but implementation shortfalls continue to let masses of would-be workers slip through the cracks. Through WIA, states receive funds from the government to train unemployed individuals, and the states then allocate these funds to local Workforce Investment Boards (WIBs) who more effectively dole them out for jobs that are in demand in the area. However, as evidenced by the persistence of the skills gap and high unemployment, there remains a disconnect between the resources provided by WIA and the individuals in need of those resources.
"I think that WIA has to be implemented better," said Brandon Abasolo, Grants Associate at CleanEdison, a national vocational training provider focused on the renewable energy industries. As an expert in securing government-funded workforce development grants for qualifying individuals, Abasolo is confident there is enough to go around through Workforce Investment Boards. The issue is in the delivery. "There could be a better job of integrating WIBs, unemployed individuals and companies who will hire these people. I think that would make the process a lot more efficient."
Through stronger links between administration of WIA resources and intended employment outcomes, companies might not need to look internally to develop programs that meet their training needs.
"Employers have the burden of filling the skills gap," said Matt Burge, director of the Hypertherm Technical Training Institute (HTTI). A New Hampshire-based manufacturer of plasma, laser and waterjet cutting systems, Hypertherm created HTTI in 2007 to train the workers it desperately needed but couldn't find. Burge explained, "The challenge is closing the skills gap between the competencies needed by the employer and the competencies lacking in the job seeker."
In order to avoid a widening of the skills gap and a greater staffing burden for manufacturers, the manufacturing innovation program will need to be coupled with an educational platform that feeds into it.
Promising Alternatives
Pathways in Technology Early College High School (P-Tech) programs offer just the kind of feeder system that STEM (Science, Technology, Engineering and Math) industries are in dire need of. Sarah E. Goode STEM Academy, the P-Tech school featured in a recent TIME cover story, is a six-year program that merges high school with an Associate's degree and leads directly to a job at IBM. IBM and companies like it recognize their need to invest in educational programs that contribute to both long-term and short-term goals, the most pressing of which is the need for qualified workers.
For those who missed out on a STEM-focused secondary education and a guaranteed employer, there are a host of vocational training providers poised to prepare the prospective workforce for the impending manufacturing swell. Some community colleges have also caught onto the need for vocational education. PlatformEDU is an innovative "school as a service" (SaaS) for community colleges, offering packaged vocational training programs to schools that don't otherwise have the infrastructure to include these highly relevant courses in their curriculums. The New York-based start-up sees itself as a solutions provider, not only for schools and students, but for bigger societal ailments like student debt and unemployment. Staffing a new fleet of manufacturing hubs won't present the challenge that it looks like today if more schools integrate the hands-on employment preparation that companies like PlatformEDU provide.
Putting the Horse Before the Cart
P-Tech programs are still largely in an experimental phase, but these schools offer a valuable model for educating America's future STEM workers. Honing in on specific training requirements and incorporating apprenticeship programs that lead to direct experience, P-Tech courses are often reverse-engineered from the task requirements of the job field. Workforce Investment Boards would do well to take a similar approach by thoroughly investigating the training needs of the surrounding area, and connecting the appropriate training with the individuals that would most benefit. The manufacturing innovation program gives WIBs in Raleigh, Youngstown, Chicago and Detroit a good place to start.
Perhaps the new manufacturing centers will bring awareness to what is, as of today, the most pressing educational need in the United States: accessible vocational training to equip the current and rising workforce. An introduction of large-scale manufacturing hubs requires an advent of large-scale manufacturing skills training. If this need isn't reflected in secondary education curriculum, or addressed in the manufacturing program itself, the skills gap could be the single biggest impediment to the innovation institutes' success. As with most forward-looking initiatives, if we hope to gain footing as a global innovation competitor, we must start with our students.
Photo by Eneas.