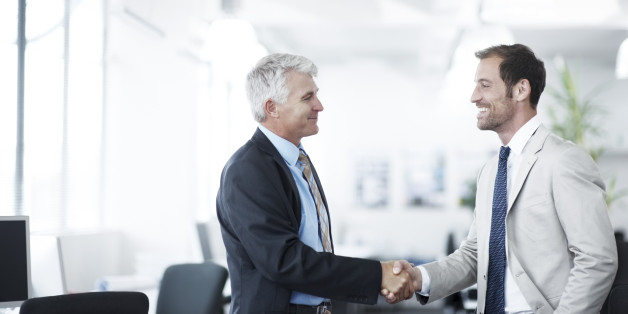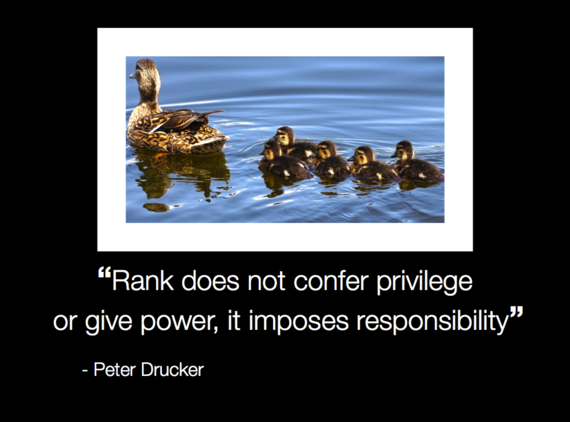 Prior to global competition and a slower-moving business environment, stability was the norm of the time. Further, the ruling motto was: "If it ain't broke, don't fix it." Change occurred incrementally and infrequently.
The challenges we face today are different. A globalized economy is creating both more hazards and more opportunities for everyone. Companies are being forced to make dramatic improvements, not only to compete and prosper but also to merely survive. In turn, globalization is being driven by a broad and powerful set of forces associated with:
Rapid technological change
International economic integration
Domestic market maturation within more developed countries
Rapidly forming niche markets
No one is immune to these forces of our global market. So what does this mean for a progressive leader in a workplace responsible for driving change, delivering revenue and client value. Furthermore, a work place that embraces change and 'braces' itself for the new future.
Leaders have a big responsibility to generally care and drive accountability amongst their people. Let's look at some key areas where transformation is required for Sales Leaders to get 'cut through' in a very competitive and opportunistic market.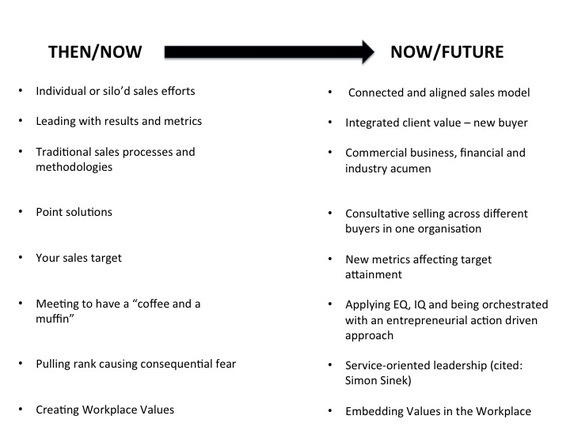 Significant change is not easy, however the possibilities of taking small steps with a sense of urgency and a planned orchestrated approach can mean the difference between executing on successful change and creating an utter failure.
I have studied and implemented the work of John P. Kotter who was the Konosuke Matsushita Professor of Leadership at Harvard Business School in Boston, around Leading Change and why transformation efforts fail:
He outlines 8 errors:
Not establishing a Great Enough Sense of Urgency
Not Creating a Powerful Enough Guiding Coalition
Lacking Vision
Undercommunicating the Vision by a factor of Ten
Not removing obstacles to the new vision
Not systematically Planning for, and creating Short-Term Wins
Declaring Victory too soon
Not anchoring changes in the corporate culture
Leaders who are no doubt faced with overwhelming change and complexity should feel encouraged to embrace and follow a step-by-step approach. Successful execution of a thoughtful, purposeful and an outcome driven approach will help leaders make a start and significantly simplify efforts, rather than stalling, by experiencing a feeling of being 'paralyzed' by what could be a daunting undertaking.