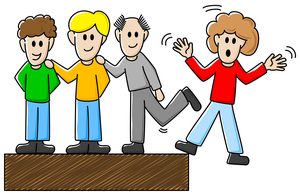 Nobody needs to put up with humiliation, offensive behavior, and intimidation that cause distressing situations. Repetitive instances, which are 'tolerated' eventually shapes a workplace environment and causes desensitization to the obvious effects, ultimately causing longer term stress, anxiety and burnout.
I got a call recently from a sales executive... let's call her 'Jane'. Jane works for a large company and was trying to explain to her manager why her IT solution was a cheaper solution over the longer term, even through it would be slightly more expensive in the beginning, the client would get more value as a result of a more robust solution over the long term. 'Jane' took him through logical and reasonable steps as she needed his sign-off. He slammed his fist on the desk and said "Joe (the big boss) will back me on this for sure, the solution I am proposing is a far better solution, the client does not need all the other products. I have sold this solution to many other clients over the years, it's a quick win".
Whatever the right solution is, is beside the point. Clearly the manager has anger issues. Not only did he use a threatening gesture, he pulled rank out of fear of being wrong. The conversation is now shut down.
Boo!! to the bully.
In this situation, the manager is not tapping into an appropriate source of power, let alone an open and encouraging dialogue. In fact he is abusing his power. A healthy use of power, not to be confused with bullying is necessary in the workplace. Motivational authority is needed to influence people to get things done. Equally, employees do have power too as managers depend on them to get work done. It is when sources of power are abused, that bullying in the workplace takes place, stifling empowerment and innovation in thinking. Jane is now fearful of the 'perceived' alliance between Joe and his manager and is starting to withdraw, looking at her options. Jane is a high performer.
Everyone has a right not to be bullied at work.
Despite many organizations seeking an authentic workplace culture, behaviors of bullying causing lack of expression, is still evident at large. Authenticity and bullying are counter-intuitive; therefore organizations that choose authentic workplace environments, addressing bullying behaviors become a necessary and urgent imperative with a process of inspection.
I have recently sat with many professionals across different industries merely "surviving" out of fear in their place of work. Fear of losing their job if they speak up, fear of sounding stupid because of repetitive public humiliation, fear of saying no to work overload because they may not get the long awaited promotion they are seeking or risk losing the chance of a pay-rise they are in pursuit of or what I like to call the classic mistreatment of the meaning of gratitude "be grateful you have a job." I am all for gratitude, but not for the mere pleasure of a bully.
So why does a work title in the workplace give people power to 'lord' it over others with unreasonable demands and behaviors? Even more importantly, why is bullying still rife when there is clear evidence that according to the Workplace Bullying Project Team at Griffith University, in Australia that the financial cost of bullying to business is between $6 and $13 billion per year and can include decreased productivity, increased absenteeism, staff turnover and poor morale.
Having responsibility for growing profit, revenue and shareholder value no doubt comes with associated pressure, both good and bad. When things are good, there appears to be a happy "air" in the working environment with people hand-slapping, fist pumping and a significant increase in socializing and collaboration with peers, building camaraderie, despite the innate nature of the people. So is it possible for a positive climate to camouflage the nature of people's true character when the going is good? Yes, I personally think so. True colors really do come out when the 'crap hits the fan'. So what really sits beneath the layers, at the core of a person's character?
Increasingly, organizations are seeking authenticity, to be open, honest and transparent workplace environments, which I applaud and highly commend. What is this really saying about the current gap in the workplace environment and where organizations are currently at and where they want to be, despite these values already appearing on paper? Will people really be up for disposing of their masks, veils, cloaks and daggers to really be authentic and speak truths within the spirit of striving for high performance, giving value to clients and overcoming business obstacles with appropriate use of sources of power, open communication, empathy and self-awareness.
Workplace climate and behaviors of very senior executive leaders, largely design the framework of the sought after workplace environment, coupled with other strategic and financial drivers. The inter and intrapersonal relationships amongst the senior executives, leaders, managers and employees generally play a big role in shaping the collective environment, commonly referred to as workplace culture.
Australian Dr. Wyatt says there are various reasons bullying takes place. "In difficult financial times, there is competition for resources, so people undermine others to shore up their own position." Another theme evident in the research into workplace bullying is envy. Mostly, the targets of bullying behavior are "successful, high-performing employees. The perpetrator envies them and seeks to undo them," says Dr. Wyatt. Not slamming your fist does not make you less of a bully either.
"While male bullies harass men and women, women appear to prefer to choose other women as targets," says Ms Field, Australian Clinical Psychologist. There are two main types of bullies: those with an anti-social personality disorder, and sociopaths, who take pleasure in hurting people."
Just like the schoolyard bully, the most obvious and easiest-to-detect bullying behavior in the workplace involves swearing, taunting, put-downs, aggression and sometimes even physical abuse at that company social.
More common though is an insidious form of subtle intimidation: sudden silences when the target of the bully walks into the room, bitchy comments in front of other colleagues, the spreading of malicious gossip to co-workers, not being invited to crucial meetings, obvious rolling of eyeballs when the target speaks, being stripped of critical duties and constantly set up to fail, and being excluded from social events.
Everyone is at risk, according to Ms Field, workplace bullying can affect anyone, in any career, at any level, within any organisation, at any time. "Workplace bullying cuts across all professions, can be perpetrated by both genders and happens between management, employees and co-workers. There are also cases of bullying going upwards - employees bullying their managers."
There is no doubt that things can get complex, which makes finding solutions difficult to unscramble because there is heightened emotion involved. This is the time to be resilient and focused, despite the challenge at hand. Stand in your values, be clear about the evidence and take action.
Let's be clear about resilience. To not be resilient is not "put up or shut up" behaviors, or putting up with extreme work overload or 'A-hole' like behavior, aka the bully. I have seen many leaders coach people with empathy and self-awareness through the most difficult financial times where people just rise to the occasion, team-up and perform beyond measure, with pleasure. Resilient leaders are innately resourceful, engaging and in control and tend to have an extremely high EQ.
Take the first steps to taking action.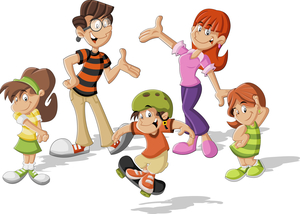 BE RESILIENT and act with COURAGE. "FEAR LESS, BE MORE". Face your fears to overcome them.
Some laughter and a good hard shrug of the shoulders. Draw on new and exciting experiences, pick yourself up move forward. Most importantly deal with the issue at hand with confidence, conviction and lots of support along the way.
You have choices. Speak to someone you know you can trust, your confidant, HR to understand your rights as an employee and decide how you would like to proceed. If you have a great HR representative, chances are you will have a favorable outcome or be pointed in the right direction. We do rely on support systems in the workplace to lean into and seek help. Fundamentally, it is still a system in the workplace and the extent to which side the system lends itself to is fraught with complex hierarchical dynamics or even worse, lack of resources and the end results may not always be just.
The reality is, upsetting experiences are inevitable in life. Nobody is perfect and you can't control or anticipate how other people behave. You can control how you react.
Here are some tips on being resilient:
1. Self-Efficacy. This involves a high level of self-confidence and a self-belief that one can meet any challenge.

2. Personal Vision. Resilient people know what they believe in and have a clear idea of what they want to accomplish or create in their life.

3. Flexible and Adaptable. Being adaptable and flexible enables people to respond flexibly to unknown challenges by seeking out ways of overcoming events.
4. Organized. Creating a structured approach to tasks that need completing add to individual ability to maintain personal control.
5. Problem Solving. The ability to resolve problems enables people to find causes and solutions to adverse events that impinge on daily life.
6. Interpersonal Interaction. A key dimension of resilience is an individual's ability to understand and empathize with others and demonstrate competencies of emotional intelligence.

7. Social Connections. This dimension involves the quality of personal and professional relationships. Resilient people have a strong relationship with selected friends with whom they share ideas, problems, solutions, frustrations, hopes, and so forth.
8. Active. Resilient people actively engage in change. Faced with adverse events, resilient people will be assertive in stating their contribution to the changing situation and will maintain personal control through their assertiveness and maintenance of self-efficacy.
If only every person could be 'BE THE CHANGE' with consideration and understanding of the other person's point of view, the world will be a better place.
Source Credit:
Dr Anne Wyatt holds a Master degree and a Doctorate in occupational health and safety as well as a Graduate Diploma in Criminology from Sydney University.
Evelyn Field, a clinical psychologist and author of Bully Blocking (Finch).
http://www.fairwork.gov.au/employee-entitlements/bullying-and-harrassment
Jacquelyn Smith: Forbes Staff "If it has to do with leadership, jobs, or careers, I'm on it"
About Avril: Avril is the Director of Brikkels & Co., Author, and Award Winning Sales Leader, Qualified Neuro-Linguistic Programmer, coaching High Performance with 20 years' experience in the IT industry working with global billion dollar organisations and can relate to a wide variety of clients. www.brikkelsandco.com