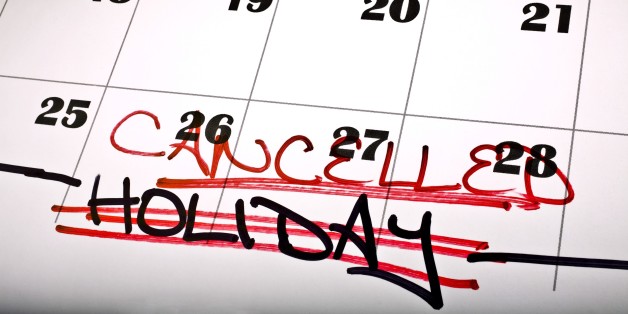 Friends pack up excitedly, telling me about the kosher stuffing their moms use or the gluten-free apple pie they stuff their soul with during the holidays. It's not good. I don't mind being alone, but I mind everyone else not being alone.
I tell myself I like being solo. And yet. When I'm alone I ebb and flow between a proud sense of independence and a numbness that takes over. When we are together I breathe you in and fill my chest with you. It's you and me and then there's them. But right now, it's just me.
I miss my family.
My family gatherings are not complete until my brother and I argue, my sister storms out of the room, and my mother has an emotional breakdown. Even in the midst of drama and tension there is a comfort and sense of belonging. My sister will bake, my dad will play the piano, my brother and I might argue again, or perhaps this time we won't.
But you're not around, and the holidays bring the numbness with them. Because when everyone else goes home to not be alone, the gap rips at the seams and I'm left remembering how to get out of bed in the morning. And I'll watch TV alone and I'll cook dinner for one but I'll drink a bottle of wine that pours four, and I notice how cheap the plastic tub in our bathroom is and the pattern the mold makes on the ceiling.
I replace the longing with over-awareness on the present moment. I'm mindful of the crud on the plates in the sink (it ceased to be sticky two days ago, now) or of the pull on my muscles when I stretch in the morning. This mindfulness as a habit has had some fortuitous consequences: My attention no longer wanders arbitrarily. Before, I always considered I had the attention span of a butterfly; now, I can proudly say I have the attention span of an otter, a clearly superior animal.
With this, I revel in the trimmed sphere of relations of two or three good friends who sporadically reach out, and you who -- even though I complain about not having time -- know better and call every day and remind me to surface from my own little world of responsibilities.
When my friends share stories of their departure: the skipping of a class, the plane schedule, how much they love the chocolate-covered peanuts Delta gives to passengers, I begin to feel the gap ripping at the seams. It's only then that thinking about your phone calls and aiming my attention at the memories of friends who fill their stomach with pie and laugh with their toes will keep me company. No, I don't mind being alone. But even then, I dislike not being with you.